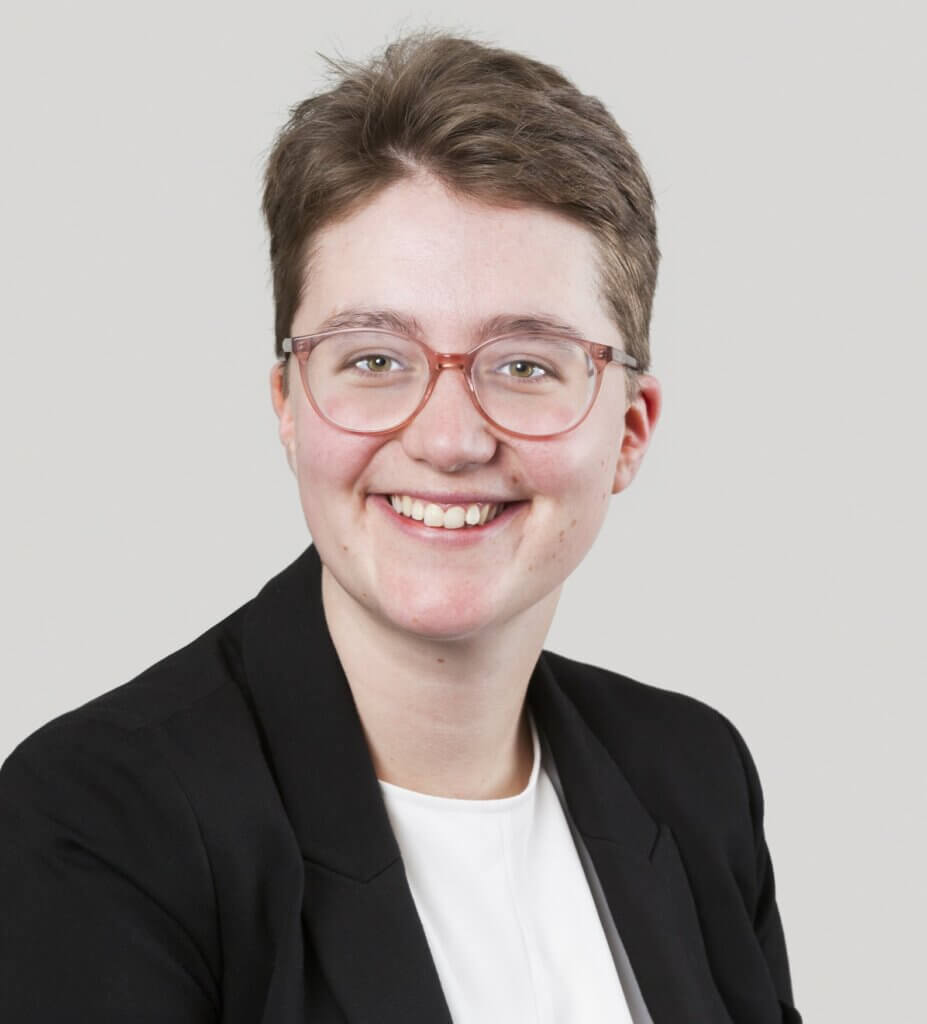 "Olivia is a Solicitor in the Housing department. She represents tenants in a wide range of cases, including possession, disrepair and unlawful eviction cases. She is committed to ensuring that her clients are advised with clarity and compassion, and that tenants are represented robustly in the court system which can be confusing and disempowering.
Olivia re-joins the team after completing her training contract at Hodge Jones & Allen, having completed seats in the Civil Liberties & Human Rights, Crime and Housing. In her first seat, Olivia worked in the Housing team under the supervision of Farzana Chowdhury. She worked on a wide range of matters, including disrepair and possession matters. Olivia completed her second seat in Criminal Defence, where she represented clients at the police station, including those arrested during protests. She assisted in the litigation of a wide range of offences, in both the magistrates and Crown Courts. In her third seat, Olivia assisted Alice Hardy in the Civil Liberties team with a wide range of human rights and civil litigation cases, including inquests, actions against the police and other public bodies. She returned to the Housing team for her fourth and final seat, working for the head of department Jayesh Kunwardia, and working on a wide range of matters, including group litigation and unlawful eviction matters.
Prior to joining Hodge Jones & Allen as a trainee, Olivia worked as a paralegal in a busy criminal defence department. She assisted on a wide-range of matters, including two high-profile murder trials and many drug trafficking cases. She is fully accredited as a police station representative, with a track record in advising young and vulnerable clients. She also worked at two young people's charities, Just for Kids Law and The Children Society, building practical expertise in Child Criminal Exploitation and the resulting legal issues.
"Olivia Pattison at Hodge Jones & Allen represented our mother during a housing matter. We were really impressed by the speed in which we had our case looked into and explained to us. Having all the steps of the case explained and necessary documentation ready swiftly, really made us feel at ease as our case was getting looked into. I would recommend if needing legal counsel and send our warmest thanks again to Olivia who was overall, a great solicitor to work through with on this."
"Hodge Jones & Allen helped me with my housing disrepair case. They were professional, consistent, honest and emphatic. Farzana my solicitor is a great lady who I got loads of support and encouragement till the end of my case so as Olivia the trainee solicitor. I'm very grateful for their support. I highly recommend them"
Education & Personal Interests
Career
Solicitor – Hodge Jones and Allen; September 2023 – Present
Trainee Solicitor – Hodge Jones and Allen; September 2021 – August 2023
Paralegal, Crime– Edward Fail, Bradshaw and Waterson Solicitors; 2020-2021
Paralegal, Crime– Lawrence and Co Solicitors; 2019-2020
Disrupting Exploitation Officer– The Children's Society; 2018-2019
Development Officer– Just for Kids Law; 2017-2018
Education
Accredited Police Station Representative – Cardiff University; 2021
Legal Practice Course – University of Law; 2020
Politics, Philosophy and Law LLB 2:1 –Kings College London; 2013-2017
Personal interests
Olivia enjoys swimming, with a new (weather-dependent) passion for outdoor swimming. She also enjoys lino-printing in her spare time. Since 2019, Olivia has worked as a volunteer for the No More Exclusions movement, mostly working on fundraising applications. The movement is dedicated to ending the persistent and unjust racial disparity in school exclusions in the UK.