Nivashinie
Sivalokanathan
Solicitor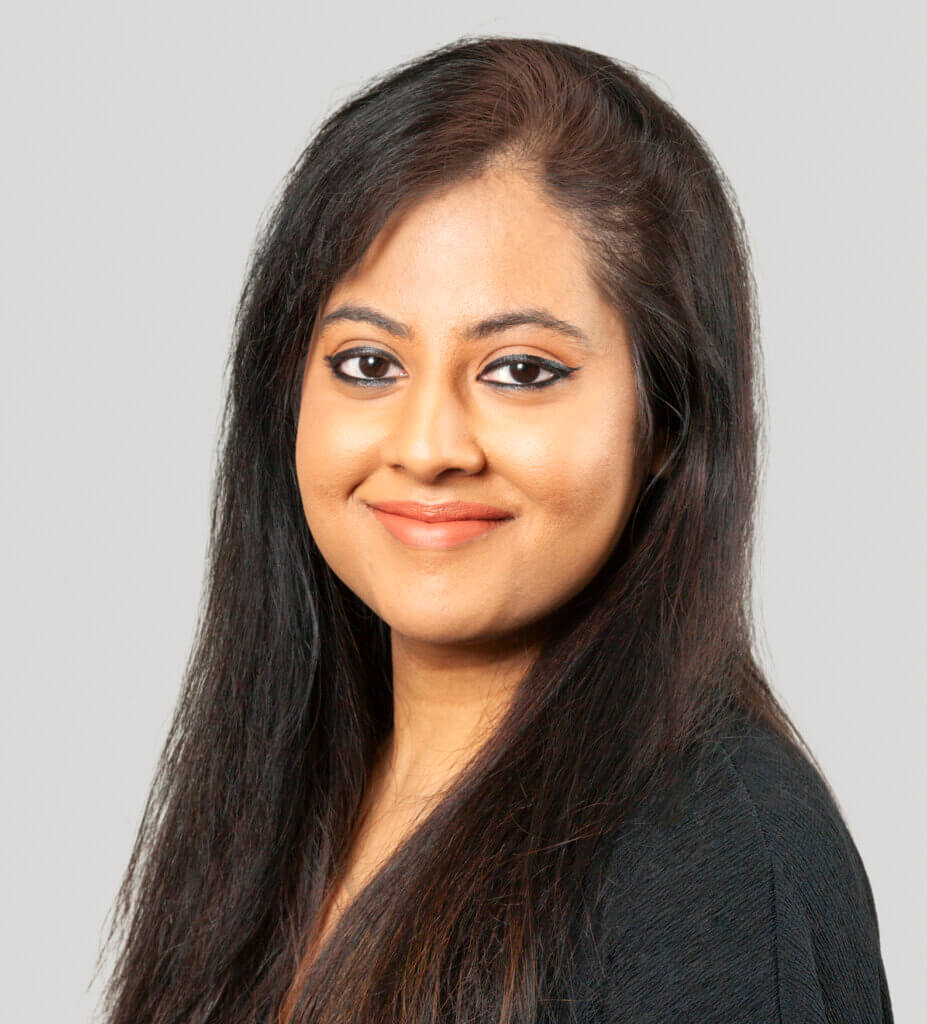 About Nivashinie Sivalokanathan
Nivashinie joined Hodge Jones & Allen in April 2022 and currently works as a solicitor in the housing department.
Nivashinie deals with a wide variety of housing cases including defending possession proceedings, homelessness matters and disrepair claims.
Prior to joining Hodge Jones & Allen, Nivashinie completed her training contract at a high street firm having undertaken seats in Housing, Family and Immigration. Nivashinie also worked as a paralegal at another firm in their Actions against the Police and Public Law department. In this role, she assisted often vulnerable clients in judicial review challenges against the Home Office, the Police and Local Authority decisions.
Nivashinie has volunteered with the Anti-Trafficking & Labour Exploitation Unit and Asylum Aid.
Membership
Career
Solicitor, Hodge Jones & Allen, April 2022 -present
Trainee Solicitor, MTG Solicitors, September 2020 – March 2022
Paralegal, MTG Solicitors, June 2019 – August 2020
Paralegal, Gold Jennings Ltd, June 2018 – May 2019
Education
Classics BA (Hons), 2:1, King's College London
Graduate Diploma in Law, Commendation, BPP Law School
Legal Practice Course, Distinction, London Metropolitan University
Nivashinie was my solicitor, she listens when you talk, she worked very hard on my case, she made me feel at ease, always very understanding, we came out the winners, i would like to thank nivashinie and her team for everything they done for me
Full representation from Nivashinie Sivalonkanathan. She is thorough, patient, persistent, fair and transparent. Furthermore, Nivashinie and her paralegal staff Zafraih always responded to me promptly. I could not have asked for better representation, and working with the team was incredibly easy. Thank you, Nivashinie for all your hard work, for a job well done and for arriving at a satisfactory conclusion to my housing matter. You worked tirelessly to ensure the best possible outcome on my behalf, and I can't thank you enough. The Barrister David Renton had been fully briefed on my case and was very professional and presented my defence to the court extremely skillfully. I had the best possible solicitor to fight my case. Thank you once again Nivashinie, I am forever grateful.
The expertise, endless client care / support via email and telephone calls, as well as the professionalism that I received from my solicitor was outstanding and second to none. My solicitor was amazing, compassionate, kind, meticulous and kept me well informed and updated every step of the way. I would recommend her to anyone going through a housing disrepair case. I truly believe she is an asset to the firm. I thank her from the bottom of my heart for her endless efforts, hard work, fighting for justice and for being successful in reaching a settlement on my behalf.
I wanted to express my gratitude to your company for the successful outcome of my case against my council. Throughout the entire process, from my initial contact with your firm to the conclusion of the court proceedings, your professionalism, knowledge, honesty, and confidence have been exemplary. Despite the challenges I posed as a client, you have shown remarkable patience and understanding, even when faced with tight deadlines for document submissions. I sincerely appreciate your efforts, and I wish you all the best in your future endeavours.