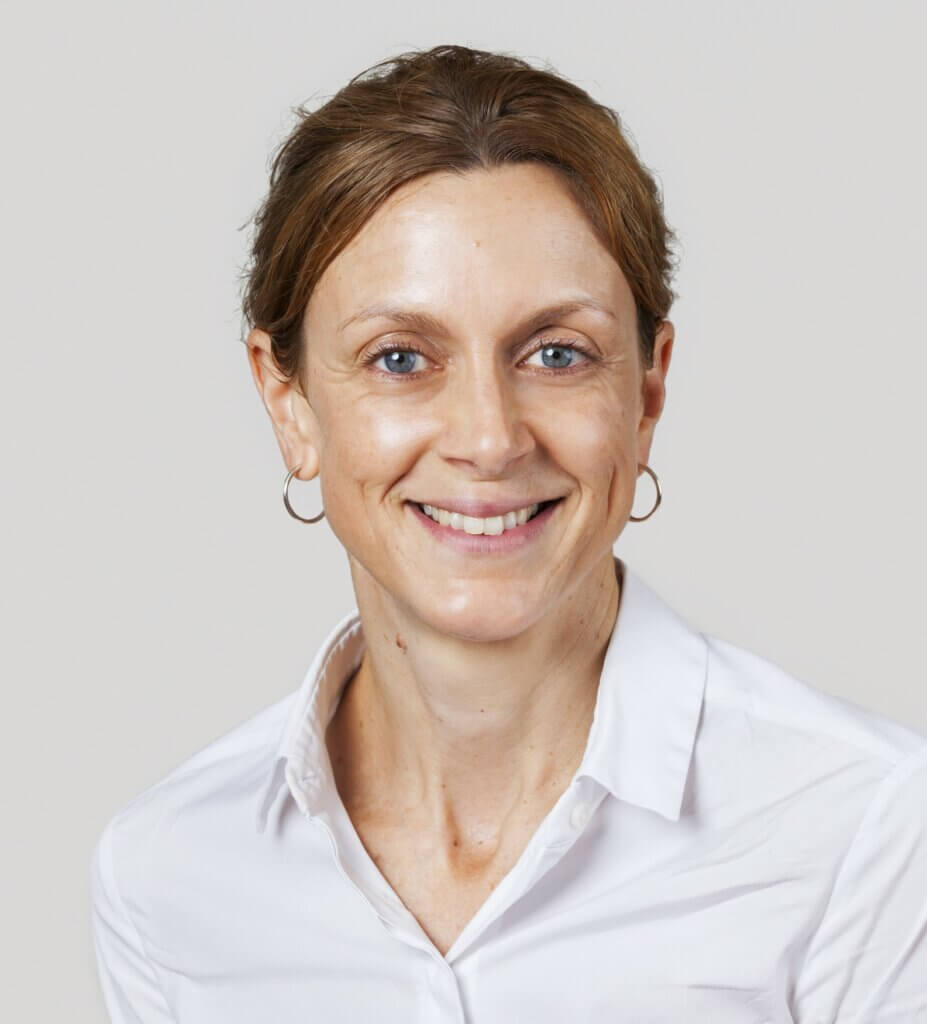 About Nancy Collins
Nancy acts for families bereaved by deaths in custody or state care, prisoners and those who have suffered an injustice by public authorities. She has particular expertise in acting for people with learning disabilities who have suffered an abuse of their rights whilst detained or in the care of the state.
Nancy represents people who seek to hold to account those acting on behalf of the state. She has particular expertise in representing people whose loved ones have died in state care or detention, those who suffer injustice in prison and individuals with learning disabilities who are caught up in the criminal justice system. Nancy's cases include:
Claims and challenges against the police
The Ministry of Justice
Local Authorities
Public law challenges.
Nancy specialises in acting for individuals with learning disabilities who have become caught up in the criminal justice system, people who have suffered discrimination on grounds of race, gender and disability, prisoners and the families of people who have died in police or prison custody or in mental health detention. She has a particular interest in challenging unlawful decisions by public authorities on behalf of political or campaigning groups in any of these areas.
After qualifying as a solicitor at Clifford Chance in 2000 Nancy moved to Liberty where she gained experience of claims against prison authorities, the police and deaths in custody. She became the senior solicitor at the Prisoners' Advice Service in 2001 where Nancy developed her expertise in prison law. In 2007 She joined Bhatt Murphy Solicitors where over the course of 6 years Nancy expanded her knowledge of prison law, civil claims against detaining authorities and inquests.
Nancy joined the public law team as an Associate at Irwin Mitchell LLP in 2012 where she headed up the civil liberties team and worked on complex inquests into the deaths of individuals with learning disabilities held in mental health detention, claims against the police and public law challenges. Nancy joined Hodge Jones & Allen in 2016.
Nancy is ranked in Chambers 2023 and recommended in Legal 500, 2023.
Nancy is currently representing a number of Hillsborough families under the "Hillsborough Victims' Misfeasance Litigation" – claims being brought for misfeasance in public office against the Chief Constables of South Yorkshire and West Midlands Police in relation to the investigations made by the police following the Hillsborough tragedy in April 1989.
"She is totally brilliant; Nancy is thoughtful, incisive, collegiate and a very good lawyer." "Nancy is really talented and able - she is a dedicated, focused and solid solicitor who has a wide-ranging caseload." "She is excellent - thoughtful, thoroughly prepared and creative in her approach." - Chambers UK, 2023
"Nancy is the full package. She is a shrewd lawyer, a master tactician and excellent with clients. I unhesitatingly recommend her." "She is very sensitive with clients - they love her." - Chambers Uk, 2023
"Nancy Collins is really tactically astute." "She is strategic, collegiate and very clever. She is a really good lawyer working on some of the best inquests around." "She is completely down to earth, empathetic and thoughtful." "She is very good with clients and details." "She has a great mix of legal insight and pragmatism." "Nancy is on top of everything." – Chambers UK, 2022
"Nancy Collins has worked to an exceptionally high standard. The quality of her output is strikingly good. Her client care in relation to clients who have suffered considerable trauma is also extremely good." Legal 500, 2022
"'a brilliant negotiator' who is 'extremely conscientious, super-efficient and 'who 'builds brilliant relationships with her clients.'"
Chambers UK, 2021
"an excellent solicitor, intelligent, meticulous, hyper-efficient but always unflappable. She also provides exceptional client care. She works very hard and knows her cases backwards."
Legal 500, 2021
Notable Cases
Edwards v United Kingdom (Application No 447/99) Christopher Edwards was remanded into prison custody for inappropriate behaviour associated with his diagnosis of schizophrenia. He was placed in a cell with Richard Lindford, a man with a history of violence, including an assault on another prisoner and who was also a schizophrenic. Richard stamped and kicked Christopher to death. A private, non-statutory enquiry was held into his death, which found there had been a systemic collapse of the protective mechanisms which should have been in place to protect Christopher. There were no civil proceedings and no criminal charges were pursued. Christopher's parents complained that the authorities had failed to protect the life of their son. The Court found that the agencies had failed to share information relating to Richard Lindford and that this amounted to a violation of Article 2. They also found that there had been a breach of the investigative obligation under Article 2 as the inquiry held into the death was not held in public, witnesses were not required to attend and the applicants were only able to attend for three days and had to wait until the publication of the report to discover the substance of the evidence.
Daniel v St George's Healthcare NHS Foundation Trust and London Ambulance Service [2016] EWHC 23 (QB) Claim arising from the death in custody of a man detained at HMP Wandsworth during the London riots. The Court accepted the arguments advanced on behalf of the Claimants concerning the engagement of the operational duty under Article 2 and the relevant causation test to be applied. The judgment clarifies the definition of victims under section 7 of the Human Rights Act.
Claim against Serco (2016) Claim against Serco arising from the death of a young man at HMP Doncaster. The claim was settled following a ten day inquest at which the jury returned a highly critical conclusion noting the failure of prison and mental health care staff to provide the deceased with appropriate care to manage his clear risk of suicide and self-harm. I acted for the mother of the deceased and the estate. The case settled for £15,000.
Inquest touching upon the death of LM (2016) LM rang 999 alleging that she was being beaten. The line was cut. The call handler returned the call and graded the call as priority, requiring a police response within an hour. The police controllers failed to dispatch police resources within the hour. The call was subsequently downgraded in breach of force policy and the incident was deferred until the next morning. The following morning LM was found dead. At the inquest the jury found that LM had suffered deliberate third party trauma, which had caused her death. The jury returned a critical narrative conclusion finding that multiple police errors and omissions contributed to her death. The related civil claim was settled following pre-action correspondence. This was reported in the Guardian
Inquest touching upon the death of AD A man with autism who died at a care home from an undetected gastric ulcer. AD had been in care for 50 years and had suffered poor treatment over many years and had been denied access to basic healthcare. He had a habit of eating cigarette butts and other items injurious to his health, but was allowed to wander around the grounds of the home unescorted. We fought for an article 2 compliant inquest with relevant medical expertise. After a two week inquest, the jury found that the failure to call a GP when AD was ill was a gross failure. NHS England is conducting an independent investigation into the circumstances of Paul's death. This was reported by the BBC
Claim against Metropolitan Police (2015) Claim for assault and false imprisonment for a man with severe learning disabilities who the police tasered whilst he was out for a walk with a piece of wood, which he failed to put down. The case settled for £6,000 plus an apology.
Client Comments
"Having you as our solicitor has been a real blessing for us"
"Your knowledge of the law, your understanding of how to fight a case like ours, your kindness to us on a personal level and your steadfast approach is something that we will never forget".
"We can't express how grateful we are to HJA. They supported us throughout the 4years it took us to get justice for our daughter. Without them answers would not have been reached and we would never have known the truth. Above anything else, you couldn't put a price on that. The team ALWAYS responded to us almost immediately and the emotional support they gave was beyond our expectations of solicitors. The knowledge and professionalism they bought, without a doubt, got us the outcome our daughter deserved. We will forever be grateful to Nancy, Sebastian and Kirsten. Thank you from the bottom of our hearts."
Memberships & Appointments
Police Action Lawyers Group
Career & Personal Interests
Career
2016: Partner, Hodge Jones & Allen
2013 – 2016: Associate, Irwin Mitchell LLP
2007 – 2013: Solicitor, Bhatt Murphy
2001 – 2007: Senor Solicitor, Prisoners' Advice Service
2001 – 2001: Locum Solicitor, Liberty
1998 – 2001: Trainee Solicitor and then newly qualified solicitor, Clifford Chance LLP
Education
1997 – 1998: Legal Practice Course, BPP
1996 – 1997: Postgraduate Diploma in Law, BPP
1992 – 1996: French and Italian BA, University of Leeds