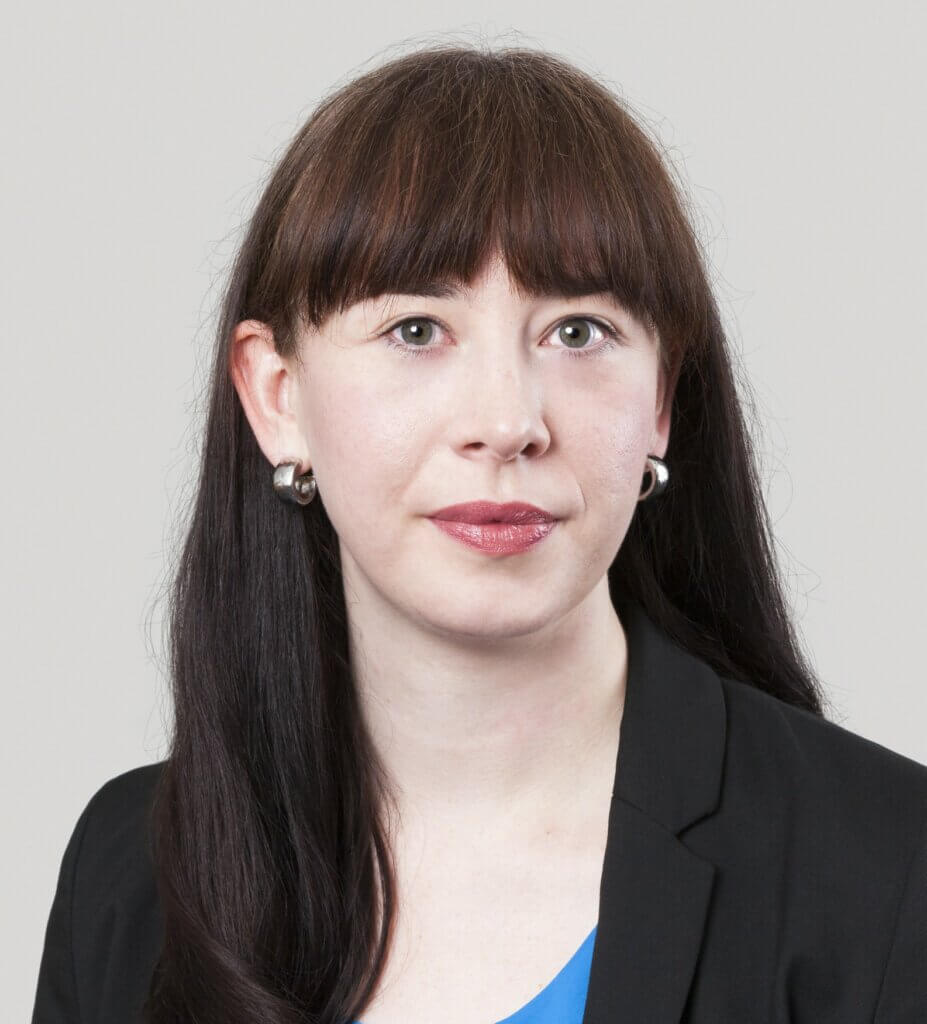 About Lottie Baldwin
Lottie is a solicitor in the Civil Liberties team. She first joined Hodge Jones & Allen as a paralegal in the Housing department in February 2018. She commenced her training contract in September 2020, completing seats in Civil Liberties, Housing, Criminal Defence and Dispute Resolution.
She joined the Civil Liberties team as a solicitor in September 2022.
Prior to joining HJA, Lottie worked as a Housing paralegal at another firm for over a year before undertaking a Graduate Diploma in Law. She has volunteered with Shelter and the Howard League for Penal Reform.
"You are a credit to the industry & an example for others to follow."
"She was very sincere and helpful with her advice, always giving her time and support."
"Hodge Jones & Allen gave us fantastic services specially for the rehousing matter. I want to say that they were very honest, respectful, hard workers, kind and quickly responded to all my enquiries. Also I want to thank to Lottie Baldwin and her team." Sahra and Halima Kulane
"Hodge Jones and Allen Solicitors gave me a very excellent service. They are very honest, hard working and respond very swiftly. They always care for their clients. I very appreciate their support for my issues. Without their help in the matter of my housing, we would be homeless and on the street. Thank you for everything you have done for us."
"I've never come across a solicitors firm that put so much time and effort into their clients. They care and they show it. Most firms take your money and you have to contact them back for updates continually. Hodge Jones & Allen are in contact with their clients all the time and inform you every time they work on your behalf and find that they are working late from the email time stamps and evening calls. I'd recommend you avoid everyone else and employ Hodge Jones & Allen to fight your corner. Well done guys, you are a credit to the industry & an example for others to follow."
"Me and my partner Jana Rimbalova were very happy with the service you provided to us. Our thanks are going to Miss Lottie Baldwin as she was very sincere and helpful with her advice, always giving her time and support. Thank you for everything and we wish you all the best." – Jana and Feras
"I was introduced to Ms. Baldwin in February 2020. I started calling every conceivable avenue for assistance in getting rehoused by the Council. I contacted Z2.org, who in turn gave me the telephone for Hodge Jones and Allen. There is always an element of pre-judgment, I thought "here we go again" I was to be pleasantly surprised, by the expeditious service Hodge, Jones and Allen have provided, by one and all, the shining star is Ms. Lottie Baldwin.
I had a relapse in December of 2019. When Ms. Baldwin contacted me I was very frail, and could hardly take 2 steps at a time. Ms. Baldwin requested that I visit her offices, unfortunately I could not negotiate stairs at the time, and still not. I explained my position, and without hesitation, Ms. Baldwin said "leave it with me" I received a call informing that Ms. Baldwin would do a house visit, I was blown away by the sheer enthusiasm to assist me during this difficult time of transition with my health issues. Ms. Baldwin allowed me to be myself, spoke to me, in a very gentle and quiet tone of voice, respected my vulnerability, and dignity. Never during this time did I feel Ms. Baldwin encroaching my space, or talking down at me. Within weeks we got the desired response from the Council.
Ms. Baldwin has offered "after-sales service" if I required her assistance again, she is willing to support me. What amazes me most, I am sure Ms. Baldwin, and her colleagues, must be up to her hair roots in work, not once did Ms. Baldwin look at her watch, or indicated that she was rushed, an indication that time is up.
Professionalism, Diplomacy, Humility and above all tact, job and product knowledge. I wish that during my working career I was able to portray just 10% of what Ms. Baldwin has, which comes naturally. This statement sounds lame for a superlative job done, from the bottom of my heart, I say "Thank you" to a SUPER company and its employees."
"Ms. Baldwin gave me a very excellent service in Hodge Jones & Allen. I was introduced to Ms. Baldwin in 22/10/2019. She was able to assist me with my matter. I am a very appreciative of her support for my issues."
"Extremely helpful and supported me and offered me a lot of advice from the beginning of my case and throughout and made me feel very comfortable with them. Would highly recommend their service."
Career
Solicitor – Hodge Jones & Allen, September 2022 – Present
Trainee Solicitor – Hodge Jones & Allen,  September 2020 – August 2022
Paralegal, Housing – Hodge Jones & Allen, 2018
Paralegal, Housing – Wainwright & Cummins LLP, 2015 – 2016
Education
LLM Legal Practice (Solicitors), Distinction – BPP University, 2018 – 2020
GDL, Commendation – City, University of London, 2016 – 2017
Classics, BA (Hons) 2:1 – University of Oxford, 2010 – 2014