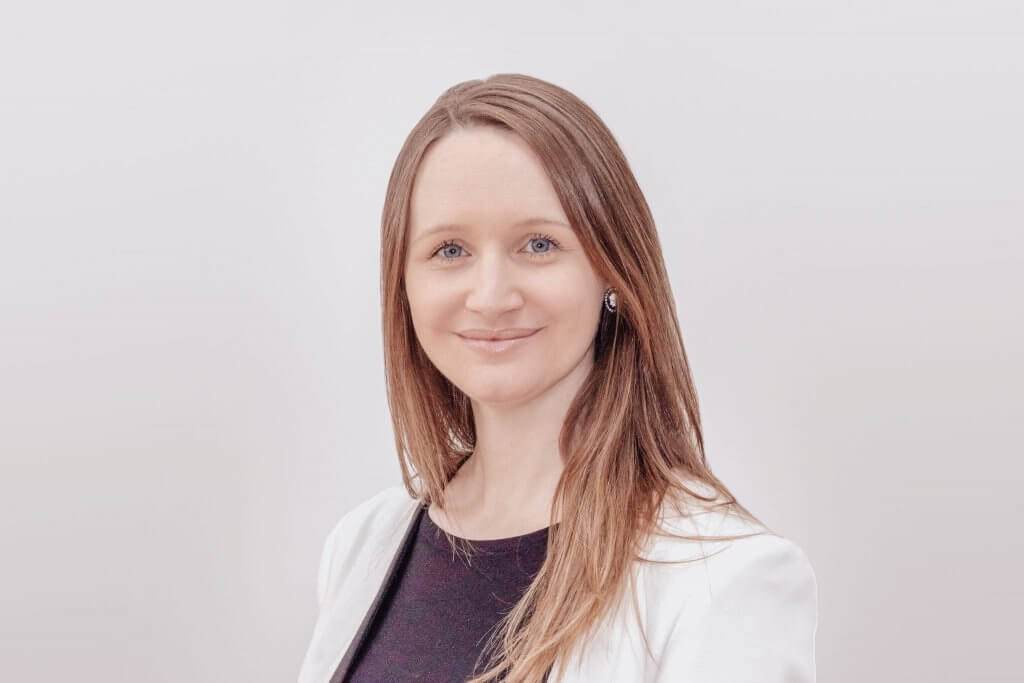 About Jennifer Siddorn
Jennifer has represented clients in some of the most serious, complex and high-profile criminal and regulatory proceedings. She is committed to excellence and provides the highest quality legal advice. She has been described as an "excellent and first-rate solicitor." Jennifer was delighted to gain independent recognition as a 'Rising Star 2013 and 2014' in Super Lawyers. Jennifer is at the forefront of cutting edge and pioneering criminal, regulatory and reputation defence. She thinks strategically from the moment she is instructed and relishes in finding the needle in the haystack evidence.
Jennifer specialises in large and complex investigations involving digital evidence. This can range from sex ring allegations to multimillion-pound fraud allegations to large international scale drugs operations. This experience has meant that Jennifer is an expert in disclosure and is part of a Defence Practitioners Working Group which submitted written evidence to the Justice Select Committee Inquiry on Disclosure of Evidence in Criminal Proceedings. Jennifer has a reputation for her "extraordinary hard work in painstakingly analysing" evidence and "very few" go the lengths she does. Jennifer does "not let her clients down" and "goes the extra mile."
Jennifer also specialises in representing professionals (such as doctors, vets, solicitors, barristers and teachers) accused of offences such as fraud and sexual allegations. Jennifer represents clients in the criminal setting and before regulators. This holistic approach is advantageous to professional clients who want continuity and decisive advice on both issues.
"exceptional lawyer with a well-deserved reputation for hard work, good judgement and exceptional client care." Counsel
"is utterly committed and possesses the judgment to … always spot the one issue a case will turn on." Counsel
Specialist Areas
Criminal Defence
Professional Discipline – Regulation of Professionals
Reputation Management
Sexual Offences
Serious Fraud
Drug Offences
Notable Fraud & Money Laundering Cases
R v WG – Jennifer was part of a legal team instructed to mitigate and deal with confiscation proceedings on behalf of a former director who pleaded guilty to a conspiracy to defraud arising out of the collapse of investment groups. Losses were pleaded in the order of £250 million pounds.
R v SS – Fraud involving misleading adverts. The director of the company received a suspended sentence.
R v TL – Complex fraud involving fraudulent personal injury claims. A solicitor received a suspended sentence.
R v VE – Six handed conspiracy to money launder. Allegation of money laundering involving a money exchange. Unanimous acquittal.
Notable Drug Offences Cases
R v IK and RK and others – Seven handed conspiracy to supply cocaine. Jennifer represented two clients both of whom were acquitted. Those who were convicted received substantial prison sentences.
R v JY – Multi-handed complex drugs case involving allegations of supply of class A and B. Favourable outcome of a guilty plea to supply of class B and a suspended sentence passed.
R v AB – Multi-handed complex drugs case involving allegations of a conspiracy to supply over £1million pounds worth of cocaine. Favourable outcome of a guilty plea to possession of class A with intent to supply and a 6 year custodial sentence passed.
Notable Sexual Offences Cases
R v PT – Allegation of rape involving an adult who lacked capacity to consent to sexual intercourse. Matter discontinued prior to the Crown Court trial.
R v SW – Allegation of historic sexual abuse. Matter discontinued.
R v KA – Allegation of sexual assault against a consultant surgeon. Unanimous acquittal.
R v RB – Allegation of sexual assault against a consultant doctor. Unanimous acquittal.
R v SS – Allegation of facilitating sexual exploitation under the Modern Slavery Act. A multi-handed complex case involving allegations of young girls being drugged and raped. Unanimous acquittal.
R v ** – Father alleged to have drugged and raped his daughter amongst other allegations. A 26 year sentence was reduced to 24 years due to arguments over credit.
Notable Driving Offences Cases
R v AB – Appeal against sentence for dangerous driving. The appeal against sentence was allowed and the Court considered that the short period of time the Appellant had held a full driving licence did not amount to any significant aggravation of the offence. Detention for 40 weeks reduced to 3 months and disqualification reduced from 3 years to 2 years.
R v FK – Allegation of failing to provide a specimen for alcohol testing. Successful submission of no case to answer.
Notable General Crime Cases
R v WHC – Defended man accused of trespassing at Buckingham Palace. Prior to trial no evidence was offered due to issues surrounding disclosure.
R v MR – Defended man accused of serious domestic violence and threats to kill. Case involved a foreign national who was bailed to his country of residence with a substantial security. Case involved cross allegations. Acquittal.
R v KD – Defended man extradited from Ireland accused of ram raid robbery on a security deport and theft of £1.8million of computer chip wafers. Successfully argued that he could not serve any outstanding sentences due to the law of speciality resulting in a reduction of 4 years in custody.
R v K – Defended man accused of conspiracy to assist in unlawful immigration to a member state. Hung jury.
Notable Regulatory Proceedings Cases
RCVS v OL – Defended vet convicted of possessing indecent material.
SRA v TL – Defended solicitor convicted of multiple fraud.
GMC v HA – Defended doctor who was accused of dishonesty in relation to his medical qualifications.
GMC v MG – Defended doctor convicted of possessing indecent material.
GMC v JS – Defended doctor convicted of possessing indecent material.
RFU v MC – Defended a coach in relation to an interim ban from participation in rugby related activity. Negotiated a return to practice after detailed representations on the merits of the case.
Client Comments
"Miss Siddorn was absolutely amazing, she is a very very sharp articulate and witty solicitor. She was utterly faultless and a very bright solicitor. There are no words that can express my satisfaction"
"I thank you very much for your interest and great effort to my case. I had confidence since I could obviously see that I was in the right hands. Me and my wife appreciated your approach to us and taking care of our case from A to Z."
"Extremely well organised."
"Jennifer convinced me an appeal would be a good idea resulting in my sentence being reduced."
"During the course of my trial I found Jennifer to be truly empathetic to my situation whilst also being extremely thorough when running my defence. I consider her to have been pivotal to my eventual acquittal and I will be recommending her as a top notch criminal defence solicitor to any person I come across who finds themselves in a similarly unfortunate position as myself."
Career & Education
Career
Solicitor Advocate (Higher Courts Criminal Proceedings) 2010
Admitted as a Solicitor and joined Hodge Jones & Allen Solicitors Criminal Defence Team 2010
Trainee Solicitor, Hodge Jones & Allen Solicitors, 2008 – 2010
Education
Nottingham Trent University 2003–2007
Law (Sandwich) LLB – First Class with Honours
Diploma in Professional Practice – Distinction
Nottingham Trent University 2007–2008
Legal Practice Course – Distinction