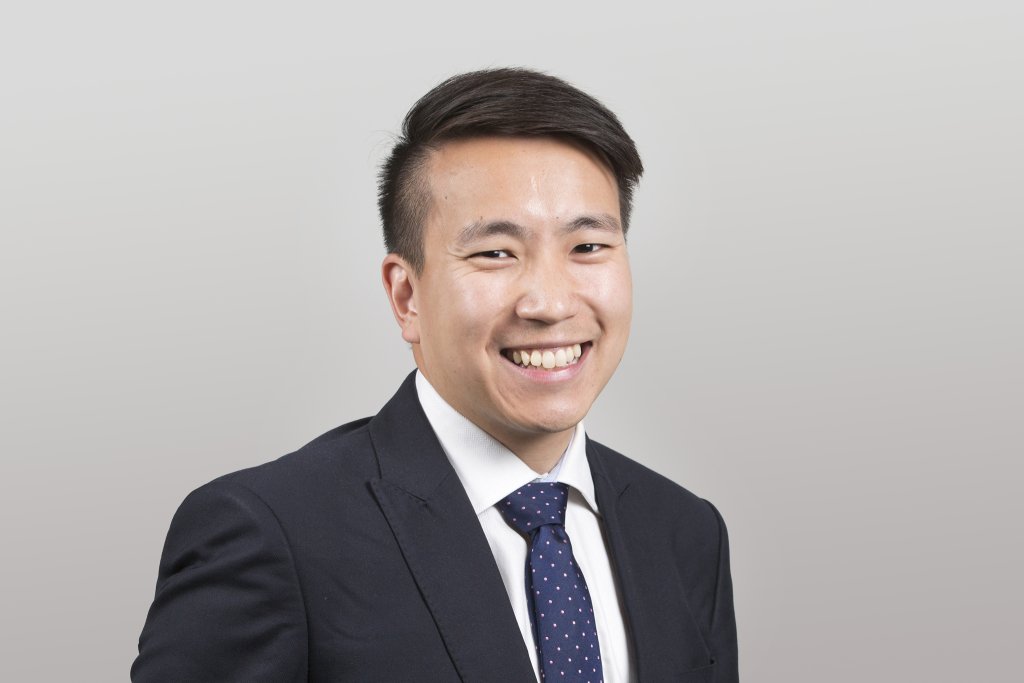 About Jason Tang
Jason joined Hodge Jones & Allen in October 2012 where he trained and qualified. Jason has worked within medical negligence since 2011 and is passionate about advising vulnerable clients. He deals with numerous cases including but not limited to birth injuries, delays in diagnosis, dental claims and inpatient falls and fractures.
"THANK YOU VERY MUCH FOR YOUR HARD WORK ON MY BEHALF. YOU HAVE ATTENDED TO MY CASE THOUGHTFULLY, THOROUGHLY AND PUNCTILIOUSLY."
Clients Comments 
"Absolutely amazing company. The lawyer we have is very professional and well organised. Great support and understanding of the customer's needs. Very well recommend it to others. Really appreciate our lawyer who as only the one of the 12 lawyers companies we approached, took our claim in his hands to fight for our daughter.
We are thankful from the bottom of our hearts to have such an amazing lawyer who was in touch constantly regarding the case's progress and updates. Very grateful for all support, help and outcome."
"I was trying to discover the facts of the death of my daughter in Croydon University hospital and the negligence and poor treatment which led to her death. I had tried the direct approach to the hospital complaints system but, met with delays, excuses and avoidance of the issues I raised. I tried to find a solicitor who would help but they all explained that as my daughter had no dependents there would be no compensation and that was how they would get paid. So it was just me against the Goliath of the NHS in the form of Croydon University Hospital. Then a lady from Mencap introduced me to Hodge Jones and Allen, and the team of Nina Ali, Jason Tang et al offered to take my case as a pro bono case. They were unfailingly kind, truthful and very supportive in what was an emotional and very difficult time. They gave me hope when others had not and I felt that it was no longer just me against Goliath. I appreciated the honesty of their advice and the fact that they kept on trying to get the answers I needed. I was never interested in compensation and the team never made that their motive. They did actually win me some compensation and gave that to me instead of keeping it to pay some of the bill I had cost them. They just kept doing a very professional case in order to get at the truth. They won the case for me and I can never thank them enough, because in winning I feel my daughter's death has been proved to be a result of Croydon University Hospital's poor treatment and negligence. And that was all I asked for in the first place."
"Jason Tang thank you for your patience, empathy and understanding!!! I was recommended HJA by a family member and I am delighted I took their advice. I was treated with respect and when I didn't understand something I was taken through the process with patience and consideration."
"Very high quality job. Thank you very much for your support and great job too Jason Tang."
"I'd like to thank Jason Tang for taking care of my case, for the attention and for the professionalism. Thank you so much for your patience and for always taking care of every single detail. I totally recommend his work and I only have positive feedbacks coming from him!"
Camila Aguiar
"I'd like to thank you for the help received when finalising the settlement agreement procedure with the defendant."
"Thank you very much for your hard work on my behalf. You have attended to my case thoughtfully, thoroughly and punctiliously."
"I just wanted to thank you again for everything you have done in the lead up to the inquest but also the way in which you looked after us during the proceedings. You were so helpful and supportive and ever patient with my yellow sticky notes being thrust at you while you were trying to type, we felt very secure with you there."
"You have been very helpful and understanding with everything. I'm glad your training is going well and I think you'll make a wonderful solicitor."
Career & Membership
Career
Associate, Hodge Jones & Allen, 2020
Joined Hodge Jones & Allen, October 2012
Senior Paralegal, Harman & Harman Solicitors, 2011 – 2012
Administrative Assistant, Andersons Solicitors, 2007
Voluntary Adviser, Queen Mary University Legal Advice Centre and Pink Law, 2007 – 2009
Voluntary Adviser, Queen Mary University Student Pro-Bono Group, 2006 – 2007
Education
LPC, The College of Law, 2009 – 2010
LLB Law, Queen Mary University of London, 2006 – 2009
Personal Interests
Jason participates in a variety of sports and am an avid supporter of Arsenal football club. He is a keen runner and regularly participate in organised events. Jason volunteered as a 'Games Maker' at the London 2012 Paralympic Games working in the athletes' village. He also volunteers for various charities. In his spare time he enjoys watching and listening to music live with friends. Jason likes to travel and learn about different cultures and follow films closely.
Jason has a conversational level of Cantonese and travel to Hong Kong and Japan when I can.
Membership
Association of Personal Injury Lawyers (APIL)