James Berry
Senior Associate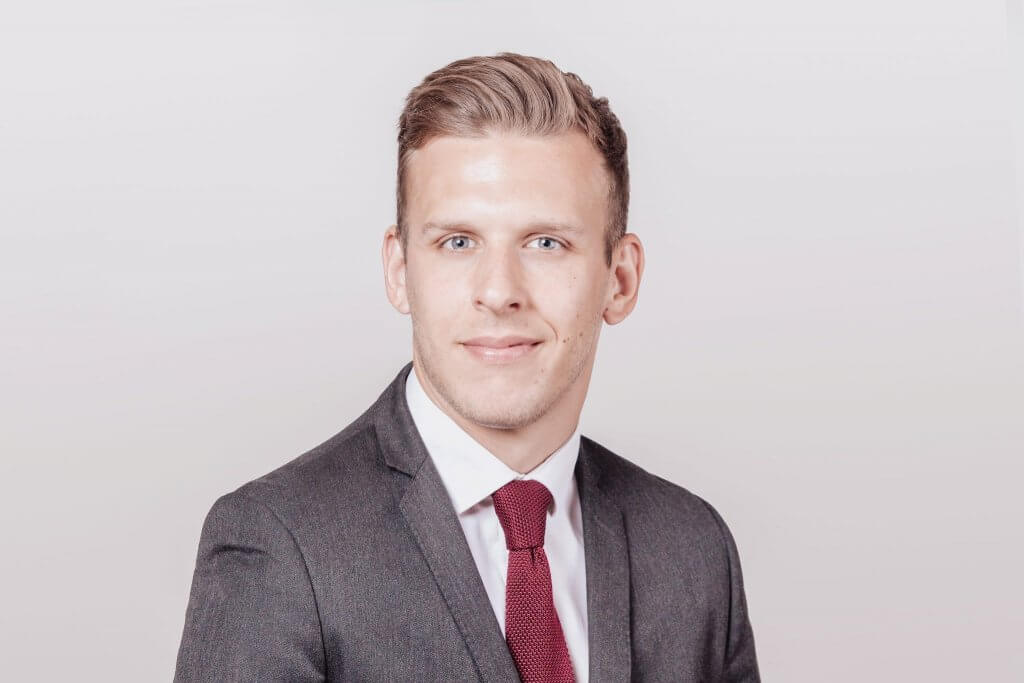 About James Berry
James is a Senior Associate in the Private Client team at Hodge Jones & Allen. Having joined the firm as a newly qualified Solicitor in September 2017, James has achieved successive promotions, firstly to Associate in May 2019 and then most recently to Senior Associate in May 2020.James demonstrates a wide range of knowledge and expertise across his following areas of specialities:-
All aspects of Court of Protection work
Personal Injury Trusts
Preparation and registration of Lasting Powers of Attorney
Trusts and Estate Administration
Drafting complex Wills
Inheritance Tax planning
Although James practices across all aspects of Private Client, his particular passion is in supporting individuals who lack the mental capacity to make decisions regarding their property and financial affairs. This often includes young children and adults who have suffered complex brain injuries as a result of a medical negligence or personal injury. James manages high value damages awards on behalf of his clients to guarantee that their needs are met for the remainder of their life.
Lauded for his "personable and professional" approach, James is known for providing an extremely efficient and cost-effective service whilst at all times remaining empathetic. He is inspired by being able to make a difference to the lives of his clients and his approachable and down-to-earth manner often results in becoming a trusted friend to his clients and their family members.
"James Berry has an outstanding work ethic. The duty of care towards the client is second to none. The detail and level of involvement is appropriate and appreciated by his clients and case managers." 
– The Legal 500, 2021
"My Sister Mary died in London in January 2019. I needed a London based solicitor as I live in Ireland and my sister died intestate. I found Hodge Jones & Allen through an internet search and they proved to be an excellent firm. From the very first meeting they were professional, courteous and empathetic. My sister's estate was complicated and involved numerous searches for titles and bills. All of this work was handled with the utmost efficiency by James Berry. Senior Associate. He also liaised with my Irish solicitor and successfully managed the transition between the two jurisdictions. I would highly recommend James Berry and the firm of Hodge, Jones & Allen"
– Siobhan O' Sullivan
Client Comments
"James Berry senior associate with Hodge Jones & Allen was assigned to manage to will and estate of our late mother. from the very first meeting to the last James Berry provided all the information required for us to navigate this most difficult of tasks. He was always on hand or replied in a prompt manner especially given the fact that I live on the other side of the world. The matter was conducted through the ever changing spectrum of the COVID pandemic and Mr Berrys patience , knowledge and understanding through this difficult time was much appreciated. Mr Berry's expectation of the process as explained in our first meeting reflected the final outcome and no negative surprises were experienced. I would be happy to recommend the services of Mr Berry and his legal services at anytime to anyone."
"James Berry at Hodge Jones & Allen has been really helpful, patient, and efficient. Dealing with the will and estate of someone who left a complex series of issues to manage, he has been very good at resolving all the problems that arose."
"We were delighted to instruct James Berry to prepare our new Wills. He is a most engaging gentleman with a very wide knowledge of law relating to Wills and he gave us all relevant advice about what we wanted to do. We had every confidence in him and I write as a retired solicitor of some 30 years experience."
"I wish to express my sincere thanks to James Berry who is the Solicitor assigned to act on behalf of our family and this he has done over the the past year. From my initial meeting with James and throughout this process I have been so impressed with not only his professionalism but also the empathy which he has shown. James has not been just another Legal Advisor simply carrying out the duties, he has been there for us and we are very grateful. Thank you James and also all at Hodge Jones & Allen, he is a real credit to you."
"On behalf of my father and all the family, thank you for all your help. You have been both personable and professional throughout and so easy to work with at what was the end of a long journey! Aside from the legal expertise that James Berry demonstrated, the communication was on point. A breath of fresh air. I am often astounded how many professional organisations of this type do not put more importance on the basics of communication. Excellent."
"I am very happy with Hodge Jones & Allen, we have been with them for a number of years. The service is outstanding and the staff members are extremely helpful and professional. Highly recommend."
Career & Personal Interests
Career
Senior Associate, Hodge Jones & Allen Solicitors (2020 – present)
Associate, Hodge Jones & Allen Solicitors (2019 – 2020)
Solicitor, Hodge Jones & Allen Solicitors (2017 – 2020)
Trainee Solicitor, McHale & Co Solicitors (2015 – 2017)
Education
Legal Practice Course, University of Law (Moorgate); 2014 – 15
Law LLB, University of Sunderland; 2011 – 2014
Personal Interests
Before qualifying as a Solicitor, James has both played as a professional footballer and acted in the West End! He also has an adventurous streak having run the length of France for charity and braved both skydiving and bungee jumping.
Travelling is a keen interest of James' and he finds great enjoyment in exploring countries with a culture which is polar opposite to that of the UK's. This has taken him afar to countries such as Cambodia, Albania, Algeria and Sri Lanka.