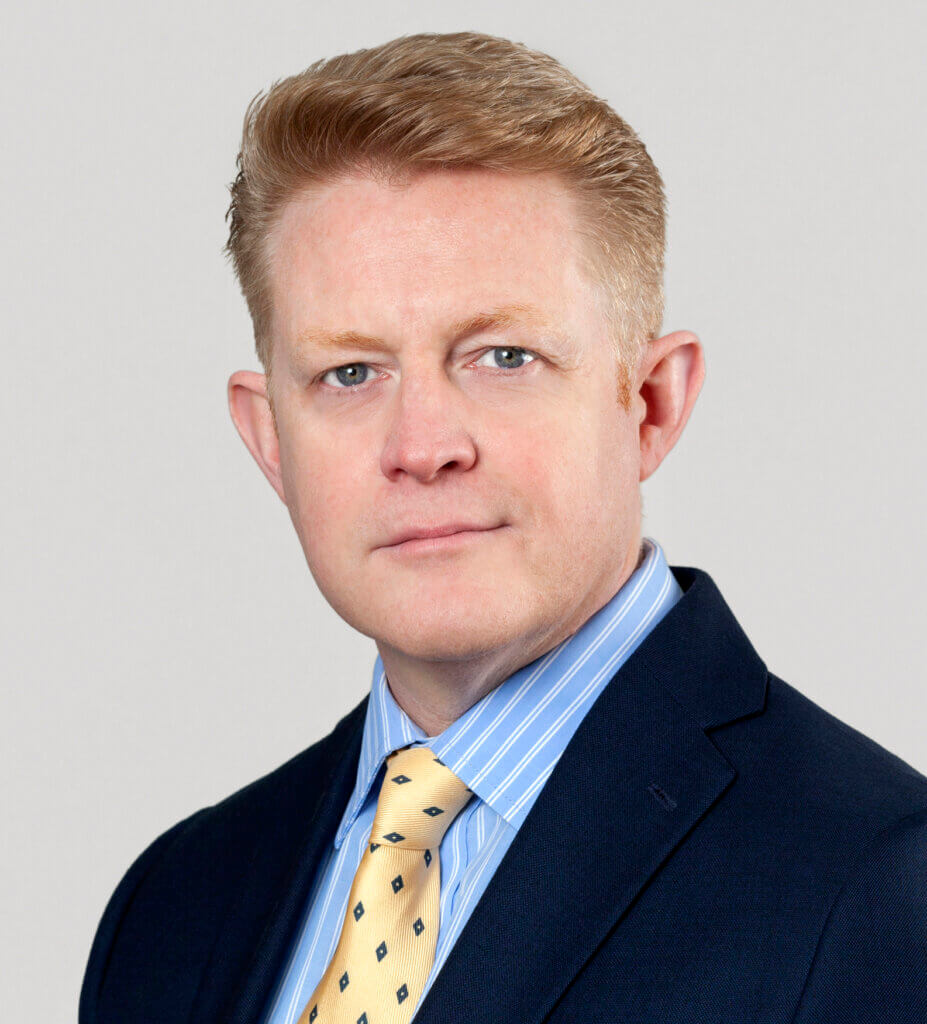 About Daniel Fitzpatrick
Daniel is Deputy Head of Housing. Daniel has worked primarily in Housing and Public Law since qualification. He specialises in Human Rights and Discrimination cases especially challenges to government, often taking on large group actions.
He is one of the lead Housing solicitors on the Grenfell Public Inquiry. He also deals with homelessness appeals; judicial review cases; claims for disrepair; possession claims; unlawful evictions; and general landlord and tenant disputes. He often acts for both Leaseholders and Freeholders in cases involving general property disputes. He is regularly invited as a commentator by newspapers, television and radio outlets to discuss recent events.
Daniel is ranked in Chambers UK 2024. He is also recognised in the Legal 500, 2024 as a Leading Individual.
In December 2023, Daniel was listed as one of the Top Ten Social Housing Solicitors.
Daniel is the Housing Law Representative on the Law Society Council.
"Daniel Fitzpatrick is an excellent solicitor who is hard-working and secures the best outcome for his clients. Daniel heads the firm's work at the interface of housing and the equality act with a portfolio of successful claims." - Legal 500, 2024
"Dan Fitzpatrick – a gifted lawyer with a fierce commitment to tenants rights. " - Legal 500, 2023
"Dan Fitzpatrick is an excellent lawyer who is currently involved in the long running Grenfell Inquiry." "Daniel Fitzpatrick is an extremely experienced and committed housing solicitor with wide-ranging expertise." Legal 500, 2022
 "a fantastic lawyer"
Chambers UK, 2021
"absolutely brilliant" in representation of tenants in homelessness, possession and disrepair cases.
Chambers UK, 2019
"a solicitor who is dedicated to his clients and maintaining housing standards."
Legal 500 UK
"good at getting things done for the client and very good at steering his way through problems."
Chambers UK, 2018
Notable Cases
Haringey LBC v Theobald. Clerkenwell and Shoreditch County Court 7 April 2011
Client Comments
"I had a problem with my housing which had been ongoing for 3 years. The solicitors at HJA treated me with kindness, respect and compassion, whilst at the same time fighting tooth and nail to resolve my situation. Their professionalism and tenacity have made an incredible difference to my family's life. You can be assured they will leave no stone unturned in their pursuit of justice for you."
"Excellent experience from beginning to end and I was extremely confident in the professionalism of Mr Fitzpatrick."
"My experience with you was very straight forward hardly any stress, made me feel comfortable to say anything. If I didn't understand something you would clearly explain it again."
"Excellent experience from beginning to end and I was extremely confident in the professionalism of Mr Fitzpatrick."
Membership, Appointments and Articles
Membership & Appointments
Elected Housing Representative on the Law Society Council
The Law Society Housing Law Committee
The Clerkenwell County Court Duty Scheme
The Housing Law Practitioners' Association (HLPA)
Property Litigation Association
Article
The Law Gazette: Opening the door to complex law. Daniel has reviewed the 'Housing Law Handbook: A Practical Guide, 2nd Edition'. You can read the full review here.
Career & Personal Interests
Career
Partner Hodge Jones & Allen – 2012
Associate Hodge Jones & Allen – 2010
Joined Hodge Jones & Allen – 2007
Admitted as a Solicitor – 2001
Trained at Russell Jones & Walker
Education
LPC – Bristol University – 1997
M.Phil. International Politics – Trinity College Dublin – 1996
LLB Honours Degree – Anglia University – 1995
Personal Interests
Daniel has worked in politics for many years and is a former Labour Councillor in Lambeth. In his spare time Daniel performs with The City Academy Singers. He also enjoys golf and swimming.