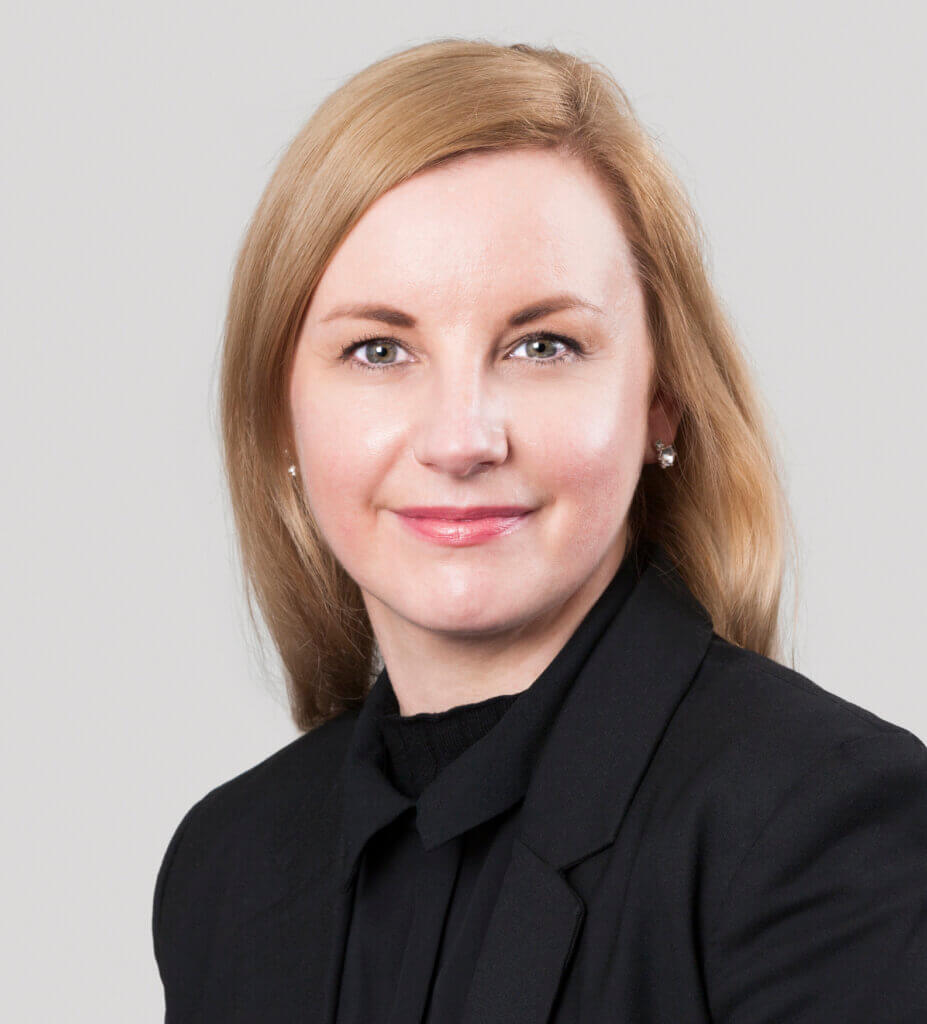 Casey has worked across a full range of serious and high profile cases and has earned a noteworthy reputation for exceptional client care.
Tenacious, empathetic and passionate, she understands the stress a police investigation or criminal prosecution can bring and guides clients through the difficult process with clarity and care.
Casey has a particular interest in representing vulnerable or marginalised people. She is a member of Hodge Jones & Allen's specialist Youth Court Team and regularly acts on behalf of children and young adults.
Casey often represents individuals who face investigation or prosecution for the first time and challenges the police and Crown Prosecution Service on their decisions to prosecute where the evidential or public interest thresholds are not met. She regularly secures discontinuance or alternative forms of disposal on behalf of her clients.
"My solicitor Casey was very supportive and understood my concerns I felt very comfortable as I was able to address my matter to her."
Client Comments
"Our solicitor [Casey] at HJA was brilliant and could not have been more helpful and professional. She talked us through everything and explained things very clearly. She was always there if we had questions and was very patient."
"I just wanna say a huge thank you for the great work that is done from the Solicitor [Casey] and the Barrister on my case, Thank you so much as I can finally move on with my life and focus on my education."
"I would like to take this opportunity to thank everyone who was involved in my case. There will never be enough words to thank you. It was really important to me to feel that I was being listened to and not judged instantly, and I greatly appreciated the time, availability and empathy you treated me. Mine was a very complicated case with little defence, I think, making things a little difficult.
However, thanks you have your advice the worst option was not applied to me and today I am back to my life and my life plans. I have found Hodge Jones & Allen professional and credible, and would recommend it to every person I know in need."
"I found Casey Jenkins very friendly and reassuring, helping me to deal with something that was a bit scary and potentially intimidating."
"Huge thanks to Hodge Jones & Allen and special thanks to Ms Casey Jenkins she did a great job for me, she was so kind and takes care in dealing with my case, she always answered my emails and calls straight away. I'm very grateful for getting a solicitor like Ms Casey, she was extremely understanding and professional. I strongly recommend their service."
"Brilliant services provided. From the very first point of contact, the solicitor [Casey] I was appointed was highly supportive and very active in assuring that the case was dealt with efficiently. The outcome of the case was remarkable, due to the work of the solicitor. Highly recommended."
"Hodge Jones & Allen have been highly professional, intelligent, smart, kind and extremely thorough lawyers who were an immense legal, as well as, emotional support. Excellent in the courtroom. They applied for legal aid smoothly and quickly. Highly professional, calm and dedicated. I cannot recommend them enough."
"A huge thank you to Casey Jenkins for all her hard work and guidance during a very difficult time for our family. She was patient, understanding and focused on achieving the very best outcome for the family – which she has succeeded in doing. Thank you from Abigail, Trevor & NJ"
"I'd like to say a massive thank you to Casey Jenkins for being an amazing, friendly, helpful and supportive Solicitor throughout my brothers case. Especially during the time of Covid pandemic it has been really stressing, Very tough to get hold of other professionals and paperwork and emotionally drained out. She has worked very hard and always responded back to my calls or messages as soon as she got free, no matter what the time was or whether it was weekday or weekend. Gerwyn Wise was very helpful and supportive. Both Casey and Gerwyn worked under pressure, calmly and professionally. My family and I really appreciate their hard work and team work. They were spot on with their work. We would like to thank you both again and please keep up the hard work. Wish you both all the best."
"You've done a very good job for me. Thank you"
Professional approach and great knowledge of what was going on. Very grateful
Memberships & Appointments
Liberty and Amnesty International
"She did a great job for me, she was so kind... She always answered my emails and calls straight away."
Career
Senior Associate, Hodge Jones & Allen, 2023 to date
Legal Executive Advocate, Hodge Jones & Allen, 2020 – 2023
Legal Executive Advocate, MK Law, 2016-2019
Paralegal, Peters & Peters LLP, 2015-2016
Education
Duty Solicitor Accreditation, 2019
Chartered Legal Executive Advocate, 2018
Fellow of the Chartered Institute of Legal Executives (FCILEx), 2018
Police Station Accreditation, 2012
University of Westminster – Level 6 CILEx Professional Higher Diploma in Law & Practice, 2007-2011