Personal Injury
Do You Provide Access to Medical Care & Rehabilitation in a Personal Injury Claim?
How to get the best rehabilitation
If you've been injured in an accident which has resulted in personal injuries, you may be able to make a successful claim for compensation.
Here at Hodge Jones and Allen, we understand that your first thought is likely to be "how do I get better?"
With that in mind, we want to help you have the best chance of recovery and to have the rehabilitation you need. To do so, you should instruct a specialist personal injury solicitor who has experience of dealing with injury cases and helping clients to access the rehabilitation they need.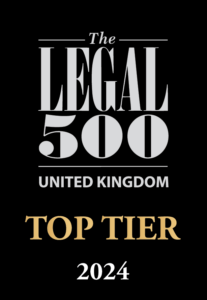 "Hodge Jones & Allen is a well known and popular claimant law firm, with a reputation for taking on complex cases that require excellent legal knowledge and courage." – Legal 500, 2023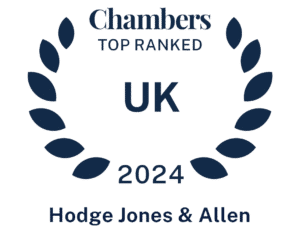 Our Personal Injury team has been ranked in the Chambers & Partners 2024 legal directory. The team was described as "very attentive in every regard" and were praised for providing "solid advice tailored to each request."
Early rehabilitation & personal injury claims
After your accident you may have been to A & E and received treatment to deal with your most serious injuries. Once A & E have dealt with the acute phase of your injuries, you will be discharged with a Rehabilitation Prescription. This will set out what the A & E doctors believe you need to help you get better over the next stage of your recovery.
Sometimes there is a lack of coordination after discharge between the A & E team and the specialist departments they wish to refer you to for rehabilitation.
It will be left to you to chase this up with the hospital and your GP. This is time-consuming, exhausting and worrying when you are trying to get better.
"THE ADVICE, SUPPORT AND GUIDANCE FROM HER HAS BEEN SUPERB AND I COULDN'T HAVE WISHED FOR A BETTER LEGAL TEAM TO ASSIST ME. I WOULD HAVE NO HESITATION RECOMMENDING THE SERVICE TO ANYONE ELSE."
Back to top
Funding treatment and interim payments
Using a specialist personal injury solicitor means that we have the knowledge and experience to obtain funds from the insurers of the person responsible for your accident, which can help pay for early access to the rehabilitation you need.
An alternative to obtaining funds for the rehabilitation is to agree with the insurers of the responsible party to arrange and pay for your treatment through a separate rehabilitation company which the insurers will pay for directly. This will be in addition to your claim for compensation.
In our experience, insurance companies are more than willing to fund rehabilitation for an injured person to help them make the best recovery.
Your specialist personal injury solicitor at Hodge Jones and Allen will also seek an early interim payment to assist with any immediate financial difficulties.
To see how much compensation you may be able to claim for your injury, please see our personal injury compensation calculator or talk to one of the team on 0808 271 9413 for more information. 
Back to top
Appointment of a case manager
In cases involving serious injuries such as brain injuries or spinal injuries, the insurance company may agree at our request to fund a case manager through a specialist rehabilitation firm.
The case manager is often a qualified Occupational Therapist or specialist medical professional who knows the area in which you live and can liaise with the GP, hospital and various departments to ensure that you have a unified approach to rehabilitation.
Some of the best rehabilitation is available in specialist NHS centres but this can be supplemented by private treatment alongside.
If you've suffered an injury which requires early rehabilitation as a result of an accident and you're pursuing a personal injury claim, you can speak to one of our team today.
Back to top
Successful cases
Road Traffic Accident
Our client was a pedestrian standing on the pavement when a car mounted the pavement and collided with him. As a result, our client had four broken toes, a crushing injury to his heel and his instep and had to undergo a number of skin graft operations. He continues to suffer from his injuries and requires assistance with many crucial aspects of living.
nature of injury
client suffered a degloving injury to his left foot
Brain Injury
Our client, a Swedish national, was walking near Waterloo Station in the early hours when he was struck by a taxi, causing catastrophic injuries, including a severe traumatic brain injury, multiple skull and facial fractures, nine fractured ribs and punctured lungs. His injuries have had a major impact on his quality of life, as he is unable to work and requires 24/7 care.
nature of injury
catastrophic brain injury
damages awarded
£2.78 million (32 million SKR)
Brain Injury
Our client suffered very severe brain injuries and was rendered paraplegic after being hit by a vehicle on a pedestrian crossing. The driver denied fault, but a few days before trial, both parties were able to agree a settlement of £4 million, which would pay for lifelong care and support for our client.
nature of injury
brain injury
damages awarded
£4 million
View all
What is a personal injury medical report?
This is a document or report prepared after a medical examination by an independent unbiased medical expert which will set out the injuries sustained in the accident. The report will also explain how long your injuries are likely to last (this is called prognosis) and what treatment you will need to make you better quicker.
It will also show how all areas of your life have been affected (work, home, social).
The report is used as proof of the injuries and losses you have sustained.
What is a medical examination?
This is a meeting with an independent unbiased, medical expert appointed by your personal injury solicitor.
The expert will talk to you about the injuries you have sustained in the accident and examine you. They will review your medical history.
After the examination, the expert will prepare a report which will be used as proof of the injuries you have sustained and other losses.
Is personal injury compensation taxable?
No. HMRC view this as non-taxable income and no tax is charged.
To see how much compensation you may be able to claim for your injury, please see our personal injury compensation calculator.
What is the Personal Injury Rehabilitation Code?
It is essential that your personal injury solicitor uses this code to help you get access to rehabilitation services as soon as possible.
The Rehabilitation Code 2015 stipulates that the other party's insurers/solicitors are under a duty to consider the rehabilitation needs of an injured person. Even when who is at fault is disputed or being investigated.
The reason the Code was brought in was to try and help injured people make their best and quickest recovery.
Rehabilitation can range from physiotherapy if you have had a fairly minor injury, to more serious multi-disciplinary rehabilitation for those who have been catastrophically injured.
The Code applies to all personal injury cases.
The first thing that should be arranged is an Immediate Needs Assessment report (INA) which will set out recommendations for treatment and rehabilitation.
Once an INA is available the other party's insurers have a duty to consider the recommendations for treatment and make funds available for this.