Hodge Jones & Allen expands employment practice with new appointment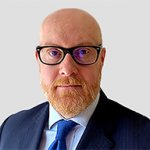 Law firm Hodge Jones & Allen has appointed employment law specialist Neil Emery to its growing practice.
Neil, who has close to 20 years' experience, advises both employees and employers on all aspects of contentious and non-contentious employment law; from contracts, to complex litigation in the Employment Tribunal and Employment Appeal Tribunal.
His clients range from individuals pursuing claims related to modern slavery, to the chief executive of a major international airline, as well as healthcare providers, charities, higher education and individuals working in the financial sector.
Neil, who joins the firm from another London-based law firm, is a member of the Employment Lawyers Association and is a regular speaker at seminars for the CIPD. He regularly provides training for employers and professional bodies, with a view to promoting best employment practice in the workplace.
This news comes as Hodge Jones & Allen expands its ethical employment practice, offering clear and commercial advice to business managers and HR teams from a wide range of industries and business backgrounds to ensure a positive outcome in the most economical and business-effective way possible. The team also advises on the best ways to approach business culture, in order to craft a healthy, happy working environment for employers and employees.
Neil said: "Hodge Jones & Allen has a brilliant reputation as one of the premiere law firms protecting people's rights, so I'm incredibly excited to join the team. My practice spans everything from discrimination, diversity and equal opportunities matters to advising on redundancies and restructuring – all issues that have been particularly prevalent in the last year. I want to ensure that employers and employees feel that their issues are being dealt with fairly, and I believe that Hodge Jones & Allen is a great place to do that."
Susie Al-Qassab, partner and head of the employment team at Hodge Jones & Allen, said: "This last year has been an extremely difficult and complex year for many employers and employees. It's shown us that good advice and transparency is key, which is why this is the right time to expand our practice. Hodge Jones & Allen offers dedicated, supportive and accessible legal services, and Neil will be a great addition to the team, ensuring that we deliver on our mission to fight injustice and promote an ethical, values driven culture within businesses up and down the country."
For further information, please contact:
Yellow Jersey PR:
Sarah Jehan
Sarahjehan@yellowjerseypr.com
T: 0808 239 2247 | 0808 239 5975
Emma Becirovic
Emma@yellowjerseypr.com
T: 0808 239 8378 | 0808 239 5975