What is a settlement agreement in employment law?
Posted on 6th September 2019

Many employment disputes are 'settled' before they reach the Employment Tribunal. But what exactly is a settlement agreement and how do you agree one?
What is a settlement agreement?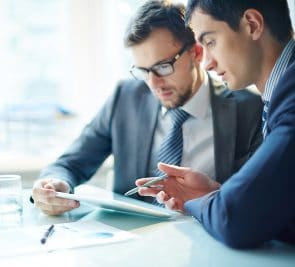 A settlement agreement is a legally binding agreement between employer and employee in which the employee agrees to waive their right to bring certain claims to Tribunal. Often, in exchange for this, the employer will agree to pay the employee a sum of compensation.
You may wish to try and reach a settlement agreement if you are leaving your employment in acrimonious circumstances e.g. after being unfairly dismissed.
A settlement agreement can also be used to resolve an ongoing workplace dispute. For example, if you feel your employer has discriminated against you, you may agree to receive a sum of money as compensation in exchange for not taking your employer to Tribunal.
Settlement agreements can be a quick and pragmatic way of resolving a dispute without the need for pursuing a Tribunal claim, which can be stressful and costly.
They will often include clauses addressing:
The claims to be settled e.g. unfair dismissal; discrimination;
Any payments to be made to the employee;
Confidentiality;
References.
Things to consider before negotiation
Why is your employer offering a settlement agreement?
How likely is it that your claim(s) will be successful?
What remedy are you seeking?
Do you want to settle your claim(s) or is it more important to 'have your say' at Tribunal?
You may wish to instruct a solicitor to advise you on the merits of your claim and the remedy you could expect to receive at Tribunal. This will help you to determine whether you should settle your claim.
The negotiation
Compensation payments: a settlement agreement usually includes some form of non-contractual payment to the employee. You may wish to instruct a solicitor to help negotiate a higher amount than you are first offered.
References: If you are leaving the company, it is often a good idea to agree that a satisfactory employment reference is provided as part of the agreement; your employer does not have to provide one otherwise.
Confidentiality clauses: Your employer may want you to keep the terms of your agreement confidential. Make sure this is not unduly restrictive e.g. you can talk to your immediate family about the agreement.
No bad-mouthing: Your employer may want you to agree not to make damaging statements about them. This is often fair, as long as the clause is mutual!
Legal costs: You will need to instruct an independent advisor (e.g. a solicitor) to advise you regarding the terms of the settlement agreement. You can ask your employer to pay for the costs as part of the agreement.
Timings: You should be given a reasonable time to consider any offer – ACAS recommends at least 10 days.
It's important to note that you don't have to accept the first offer made by your employer. A solicitor will be able to try and negotiate a settlement that best reflects the value of your potential claim(s)/any other outcome that you are seeking.
Finalising the agreement
A settlement agreement will be legally binding if:
It's in writing;
It relates to specific claim(s) that you could bring against your employer;
You have received legal advice from an independent adviser, who has relevant professional insurance;
It states the name of your adviser;
It includes a statement confirming that the agreement complies with these rules.
Once an agreement is legally binding, your employer will likely be in breach of the agreement if they fail to comply with any of the terms e.g. by not paying an agreed sum. If this is the case, you can seek a remedy for breach of contract.
Settlement agreements: top tips
If you'd like a reference – agree the wording with your employer and annex (attach) it to the agreement.
It's not all about the money – you may also be seeking alternative remedies, such as outplacement counselling. This may be useful if you have been made redundant, for example, to help you adjust to having to leave your job.
Remember that settlement agreements are voluntary – you do not have to sign anything that you are unhappy with!