Medical Negligence Solicitors
Medical Negligence Solicitors
If you receive medical treatment or have a procedure and things don't go to plan, the outcome can be life-changing. If this happens to you, getting legal advice from a specialist medical negligence solicitor can be invaluable. We can help get the compensation you deserve, offering advice and guidance on your medical negligence claim throughout the process.
Our team of expert solicitors are leaders in their field. They will give you clear, practical advice, guidance and support to ensure you get answers as to what went wrong and the financial compensation you deserve. Whether through misdiagnosis, procedure error or inadequate treatment.
Many of our trained lawyers have a background in healthcare, so they have the benefit of extensive medical knowledge to support your claim. We can support you throughout your case against private practitioners and the NHS, including GPs and hospitals. 
All our cases work on a no win, no fee basis, meaning you only have to pay us for our help if we are successful.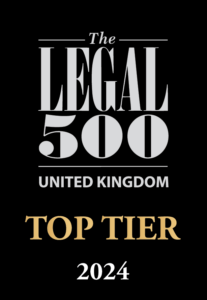 "Hodge Jones & Allen have a team of experienced and dedicated clinical negligence practitioners. They offer an excellent service to their clients and are highly empathetic. They persist in investigating claims where other firms might not." – Legal 500, 2023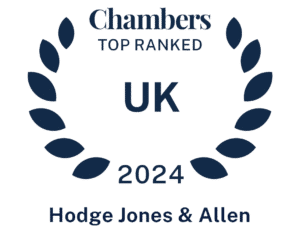 The team has been ranked in the Chambers & Partners 2024 legal directory. The team was described as "professional and quick to respond to any questions. They have demonstrated skills and handle complex cases with sensitivity."
Our wide range of services:
Successful cases
Medical Negligence Complaints Process
Our claimant's wife died in 2015 at the Royal Free Hospital, following an unsuccessful liver transplant. The claimant brought these proceedings against the North Middlesex Hospital, alleging that negligent failure to monitor his wife led to a delay in her referral to the Royal Free. The claimant made an offer to settle the claim in the sum of £400,000, which the defendant eventually accepted.
type of claim
unsuccessful liver transplant through negligence
Cerebral Palsy
We represented a young boy who suffered from cerebral palsy. The Defendant, an NHS Trust, admitted liability and the claim settled pre-trial with a lump sum of £5.95million and periodical payments of over £100,000 for the rest of the Claimant's life.
nature of injury
cerebral palsy
damages awarded
£12 million +
Cerebral Palsy
We acted for a 12-year-old boy who was injured due to a mismanaged birth. His mother's labour was complicated by shoulder dystocia. His case was that urgent assistance ought to have been summoned by the midwives within 2 minutes of delivery of the head. If he had been delivered earlier, he would have been in a better condition and would have avoided suffering from moderately severe dyskinetic cerebral palsy. His life expectancy was reduced as a result.
nature of injury
cerebral palsy
damages awarded
£3.4 million
Brain Injury
We helped to secure compensation for a young man who was brain damaged at birth due to his delayed delivery. Although the claim was against a London-based hospital trust, our client now lives with his family in Ireland. The settlement awarded was lump sum payments of £3.3m sterling and €5m euros. Additionally, the claimant will receive €355,900 per annum to fund his care needs, resulting in a total compensation figure of €17m over his lifetime.
nature of injury
Brain Damage
damages awarded
€17 million
cancer misdiagnosis
A woman in her 30s, who suffered from breast cancer, died after doctors failed to follow up after the mastectomy of her right breast. If doctors had followed up on the operation, which they failed to do, she would have had chemotherapy and hormone therapy and possibly survived.
nature of injury
cancer misdiagnosis
Sepsis
A 32 year-old pregnant woman who died after two junior surgeons operated unsupervised to remove an inflamed appendix, but removed a healthy ovary by mistake. The error was discovered by histopathology, but not reported properly to those treating her, so she developed septicaemia and died two weeks later. At the Inquest the Coroner found that "a window of opportunity was missed" to operate again and save her. Investigations into fitness to practice by the General Medical Council resulted in some of the doctors involved being given restrictions on their practice.
nature of injury
fatal septicaemia
outcome
substantial out of court settlement
Sepsis
Our client collapsed at home after feeling unwell. Treatment was commenced and some investigations were undertaken. Crucially, the Claimant's complaints of back pain were ignored. The patient deteriorated and he was put into intensive care. His life was saved but there was a considerable delay in finding the source of the infection which was a spinal abscess. The delay was so severe that the claimant was left permanently paralysed below the waist.
nature of injury
permanent paralysis
damages awarded
£1,000,000+
Hospital Negligence Claims
When our client underwent routine coronary artery bypass surgery he could not imagine he would leave hospital with an amputation of his left leg. After surgery, whilst still sedated and ventilated in intensive care, our client developed a significantly swollen left leg. Whilst some investigations in to a possible cause were undertaken there was a delay in recognising that he had developed a condition known as compartment syndrome (where there is an increase in pressure inside a muscle which restricts blood flow and causes intense pain, partially masked in this case by sedative drugs).
Read more
nature of injury
Compartment syndrome, leading to above knee amputation
damages awarded
£1.5 million
View all
How long does it take to bring a medical negligence claim?
The length of time your case will take depends on several factors. These include the extent and nature of the injury suffered, and whether your opponent denies liability.
We try to progress your case as quickly as possible, but you should be aware that your case could take years.
If liability is admitted, it may be possible to obtain a payment on account of your compensation before the conclusion of your case, which can take time.
We can give you a better idea about the timescale once we know more about your case and your opponent's approach to it. We'll ensure that you're regularly updated throughout your case.
Who can I make a claim against?
Doctors, nurses, dentists and all other healthcare professionals have a duty to look after you and treat you to an accepted medical standard. If they fail to provide you with appropriate treatment and you suffer an injury as a result, you may be entitled to make a claim for compensation.
What do I need to prove to win my case?
Just because a medical professional has made a mistake, it doesn't mean you'll automatically be entitled to compensation. To bring a successful claim for medical negligence, you will need to satisfy two legal tests known as 'breach of duty' and 'causation'.
Breach of Duty –

to establish there has been a breach of duty, you will need to show that the medical treatment you received fell below a reasonable standard. 

Causation –

to establish causation you'll need to show that the breach of duty directly caused you to suffer a physical or psychological injury that would not have otherwise happened.
It is essential to establish a link between the breach of duty and causation otherwise your claim will not succeed. You will then have to prove the extent of your losses and damage.
How will my case be funded?
We'll explore all funding options with you in an open and transparent manner. There are four funding types available for medical negligence cases. These are:
Conditional Fee Agreements ("No win, no fee") –

This means that we would not charge you any legal fees unless you win your case and would seek to recover our costs from your opponent in the first instance. The agreement permits a maximum deduction from your damages of 25%.

ATE insurance –

When we're acting on a no win no fee basis, we may also advise you to take out a specialist type of insurance called After the Event Insurance Policy (ATE insurance). This is to protect you if your claim isn't successful. 

Public funding (legal aid)

– Legal aid or public funding from the Legal Aid Agency is still available for some cases. However, Legal Aid is now limited to cases where a child has suffered a brain injury during pregnancy, birth, or shortly after birth, which has resulted in severe physical or mental disability

Legal Expenses Insurance (BTE)

– Many people have this type of insurance but are unaware of it. Please carefully check any insurance policies you have, including motor and household insurance, and credit card agreements.

Private funding

– If we're unable to act for you on a 'no win, no fee' basis then it may be possible to instruct us to act on a private retainer.
If you would like to discuss any of these funding methods further, you can speak with your solicitor.
Who pays the compensation?
Who pays the compensation if your case is successful will depend on who the Defendant is.
All NHS Trusts in England pay into a scheme called the Clinical Negligence Scheme for Trusts which is managed by NHS Resolution (NHSR). All compensation payments made by an NHS Defendant are paid from this fund. NHSR employs a panel of approved solicitors who represent NHS Trusts.
GPs, private doctors or dentists arrange their own insurance with specialist private insurance companies. These organisations are funded by premiums paid by their members.
Will I need to go to court?
Most cases settle through negotiation, with there being no need to take the matter to a full trial (i.e. argue your case in court, before a judge). If your case does go to trial, it will inevitably take longer to conclude than if it were to settle outside of court through negotiation. Although it's rare for cases to go to trial – statistics show that just 0.5% of all clinical negligence cases go to trial.
If your case reaches the trial stage, then you'll be called as a witness to give evidence in front of a judge. Your experts and other witnesses will also give evidence – as will the defence witnesses. If your claim gets to this stage, we can advise you about it in more detail.
What is the duty of Candour?
The professional duty of Candour is a statutory duty imposed on all healthcare professionals.
Every healthcare professional must be open and honest with patients when something that goes wrong with their treatment causes, or has the potential to cause, harm or distress. This means that healthcare professionals must:
Tell the patient (or, where appropriate, the patient's advocate, carer or family) when something has gone wrong

Apologise

Offer an appropriate remedy or support to put matters right if possible

Explain fully the short and long term effects of what has happened.
Healthcare professionals must also be open and honest with their colleagues, employers and relevant organisations, to take part in reviews and investigations when requested, and encourage a learning culture by reporting adverse incidents that lead to harm, as well as near misses.
They must also be open and honest with their regulators, raising concerns where appropriate. They must support and encourage each other to be open and honest, and not stop someone from raising concerns.
What can I claim compensation for?
If you've suffered injury or damages due to medical negligence, you may be entitled to claim for two types of compensation:
General Damages

: For the pain, suffering and loss of amenity caused by the injury itself.

Special Damages

: Special Damages are the damages awarded for any past or future financial loss. These are individually calculated for each case. Special damages claims can comprise:

Loss of earnings/loss of promotion prospects – for unpaid time off work in the past or for loss of promotion prospects in the future.

Past care and future care needs – a claim can be made for the unpaid (gratuitous) care provided by family members. We will take details of who has looked after you and calculate how many hours care has been provided. In significant cases, we will obtain expert evidence on the care required.

Aids and equipment – if aids and equipment are required, this will be assessed by an expert Occupational Therapist that we will arrange to meet with you.

Future medical treatment –if further treatment is needed, you are entitled to claim for this on a private paying basis.

Prosthetics – amputees are entitled to claim for the costs of prosthetic in the private sector. It is generally accepted that it is not reasonable to expect a claimant to rely on NHS prosthetics only.

Pension loss – if a medical accident has forced you to leave your job, it will be necessary to calculate your pension loss. This can sometimes be quite complex and may require an accountancy expert.

Past/Future DIY and gardening – if your injuries prevent you from undertaking household tasks, a claim can be made for employing people to carry out those tasks on your behalf.

Interest – interest is also claimed on all past losses
It can be difficult to advise at the outset as to the amount of compensation you may obtain if your case is successful. Every case is judged on an individual basis and the amount of compensation awarded can change drastically. As your case progresses, your solicitor will be able to give you a more accurate estimate of what your case is likely to be worth.
Can I bring a claim on behalf of my child?
Any injured person under 18 is considered a child. They are considered unable to have 'capacity' to conduct the claim themselves and deal directly with solicitors.
A claim involving a child is therefore conducted by a litigation friend, who acts on the child's behalf. A litigation friend is often one of the child's parents or a guardian. However, anyone that the court deems suitable can be a litigation friend. For example a relative or family friend, a solicitor or someone who has a lasting power of attorney.
Your solicitor will be able to guide through the process of being appointed as your child's litigation friend.
Can I bring a claim on behalf of a deceased relative?
When someone dies, it may be possible for you to bring a claim on behalf of their estate, as long as you have standing to do so.
You will need to obtain a Grant of Probate or Letters of Administration in order to instruct us to act in such a case.
I don't think my complaint has been properly dealt with.
If you are not happy with the response to your complaint, you are entitled to request an Independent Review by the Parliamentary and Health Service Ombudsman.
The independent review will be undertaken by the Parliamentary and Health Service Ombudsman (PHSO). The PHSO will make a final decision on your complaint and will look at it afresh. There is no charge for this service.