How to deal with employee misconduct involving the police and a criminal investigation?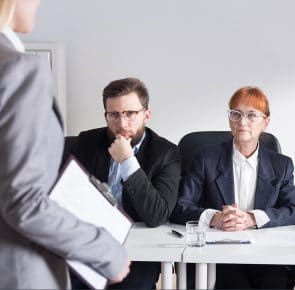 Most HR managers at some point in their career will have to deal with employee misconduct involving the police and a criminal investigation. Here are some of the key legal and practical points to keep in mind when faced with this situation and the business is looking to you to take action (and more often than not end the employment). Please note that there may also be sector specific rules and regulations which apply but this is outside the scope of this blog and separate advice should be taken.
Suspension – the first step is often to suspend the employee pending the outcome of the criminal investigation, particularly if the alleged wrongdoing poses a threat to the business or to other employees or clients. However, it is important to remember that suspension should not be seen as a penalty and trust and confidence considerations apply; suspension should be kept as short as possible and kept under regular review (other the contract provides otherwise) and the employee should continue to receive their salary and benefits as normal. If there are insufficient grounds to suspend initially, we recommend confirming to the employee that the case for suspension will be kept under review so this can be revisited as more details about the allegation emerge. Unpaid suspension may be something which can be agreed with employees in certain circumstances as an alternative to dismissal. It is advisable to include an express right to suspend in employment contracts to minimize the risk of breach of contract claims.
Investigation – the employer should carry out their own investigation prior to any disciplinary action, rather than just waiting for and relying solely on the results of the police investigation. However, the employer can rely on information provided to it by the police, as part of its own investigation. An employer must give the accused employee the chance to explain their side of the story before reaching a decision as to sanctions. Take advice as required to ensure that a disciplinary investigation does not impede or undermine a criminal investigation which may be running in parallel.
Disciplinary procedure – employers must remember that their disciplinary procedures (and the ACAS Code of Conduct) continue to apply in cases involving a criminal aspect. This means that the fact that dismissal is being considered must be made clear to the employee in advance; written warnings must be given (usually unless the conduct amounts to gross misconduct); alternative sanctions should be considered; and a right of appeal must be given. In order for a conduct dismissal to be fair the employer must, at the time of dismissal, believe the employee to be guilty of misconduct; have reasonable grounds for believing that the employee is guilty of that misconduct; and have carried out as much investigation as was reasonable in the circumstance. Confidentiality should be required of the employee and their companion and the managers investigating and running the disciplinary process where possible.
Right to be accompanied – an employee has the right to be accompanied at a disciplinary hearing (although not necessarily an investigation meeting) by a trade union representative or a colleague in the usual way. There is no general right to bring a lawyer but in the case of alleged criminal misconduct it may be appropriate and should be considered. Broadly, it may be appropriate where the outcome of the disciplinary proceedings would have a substantial influence on a decision of a regulatory body (or similar) that has the power to bar someone from their profession. Always check contracts and policies in case they provide an express right to be accompanied by a legal representative. An employee may of course take legal advice before the meeting and may be advised not to answer any questions.
Disciplinary action – after conducting its own investigation, an employer does not have to wait for the outcome of criminal proceedings before conducting a disciplinary hearing and/or sanctioning (including dismissing) an employee. Criminal cases may take many months to get to court and waiting for the outcome could cause serious issues within the running of a business and employers are compelled by the ACAS Code of Conduct to proceed without undue delay in dealing with disciplinary matters. However, care must be taken not impede or undermine a criminal investigation which may be running in parallel.
Sanction – the employer is not bound by the outcome of a criminal trial. If the employer decides through its disciplinary process than an employee's conduct warrants dismissal, it is entitled to make this decision even if the employee is not charged. Conversely, just because the employee is charged with a criminal offence, that does not give an employer an automatic right to dismiss. The conduct must have a bearing on the employee's suitability for their role or their relationship with their colleagues and dismissal must be reasonable. Employers may have a contractual right, particularly in the case of senior staff, to summarily terminate without notice or payment in lieu of notice if they are charged or convicted of any criminal offence. When exercising its right to terminate under this clause the employer should ensure that it complies with fair dismissal requirements (if applicable) and consider whether the employee is nevertheless entitled to statutory minimum notice.
Reputation – the employer may wish to contribute to the cost of legal representation for the employee to defend a criminal case. In the case of regulatory investigations for example the interests of the individual and the company may be aligned. The conviction of an employee for a crime committed whilst carrying out duties for an employer is likely to have a negative effect on the employer's reputation. A (capped) contribution to legal costs may afford the employee a better chance of avoiding the employee being charged, or a conviction. However, it is important to make it a condition that the contribution is kept confidential as there is potential for reputational damage should the employee then be found guilty of the conduct. An employer's ability to cover these costs may also be limited if the employees are directors.