Medical Negligence
Contaminated Blood Compensation Claim
In the modern world, treatment using blood products donated by other people is subject to strict testing and scrutiny to ensure that those receiving blood transfusions are not put at risk. Unfortunately, however, this has not always been the case.
During the late 1970s and 1980s, many groups of people, for example those with haemophilia, were treated with blood products donated by high-risk sources and were infected with HIV, Hepatitis C and other blood-borne viruses.
Although the risk of infection by contaminated blood was known in the early 1970s, patients were not told of the risk and continued to be treated unsafely and, as a result, over 2,400 people have since died. A parliamentary report from January 2015 has estimated that about 7,500 patients were infected by imported blood products from commercial organisations in the US.
At Hodge Jones & Allen, we know that this failing in the healthcare sector has led to devastation and tragic loss for many individuals and families, not least because finding out what happened and why has been a difficult task.
Given that those who have been directly affected have waited so long for answers, we hope that co-operation from the relevant organisations in terms of providing the disclosure of essential documents will now take place willingly and smoothly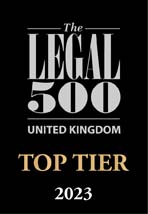 "Hodge Jones & Allen have a team of experienced and dedicated clinical negligence practitioners. They offer an excellent service to their clients and are highly empathetic. They persist in investigating claims where other firms might not." – Legal 500, 2023
The team has been ranked in the Chambers & Partners 2023 legal directory. The team was described as "very friendly, approachable, client-focused", and whose "client care is really excellent."
we can help.
0808 271 9413
If you or a loved one has suffered as a result of the NHS blood contamination scandal, call our specialist medical negligence solicitors on the number above or request a call back to find out how we can help.
Why choose Hodge Jones & Allen solicitors?
At Hodge Jones &Allen, our medical negligence solicitors have over 40 years of experience in helping those who have suffered as a result of negligent practices, and their families. We know that these can be traumatic experiences to deal with, so we take every care to offer you all the support you need along the way.
Our team of specialist, expert solicitors has a strong track record of getting good outcomes for the clients we represent.
You can trust Hodge Jones & Allen to have your best interests at heart, as our cases are funded through a conditional fee agreement, which is often known as No Win, No Fee.
This means that you won't have to pay anything up front and there is no financial risk to you if your claim is unsuccessful, provided you have taken out After the Event Insurance (ATE).
If you have any concerns, or would like to speak to a solicitor, please contact us to chat with our specialist medical negligence team.
Back to top
"Many thanks to Nina [Ali] and all the team for working so hard for me. I really do appreciate it."
Back to top