Hodge Jones & Allen boosted by new department heads in financial crime and arrival of former FCA lawyer
Hodge Jones & Allen continues to grow and invest in its specialist financial crime work with the arrival of Tim Thomas from the FCA. Partners Ruth Harris and Kiran Mehta are promoted to jointly head the Financial Crime and Regulatory Team. These appointments come on the back of a period of significant growth for the firm having defended clients in a number of very high profile matters, including the Euribor and North Sea Oil contracts scandals.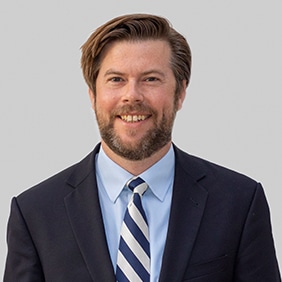 Tim Thomas, a specialist in the defence of financial crime and regulatory investigations and prosecutions has joined London law firm, Hodge Jones & Allen (HJA) from the Financial Conduct Authority (FCA).
Since 2015, Tim has been working with the FCA, first in its Retail Regulatory Investigations team and latterly in its Criminal Prosecutions team. He is joining HJA as a partner in its financial crime and regulatory team.
Tim, who was called to the Bar in 2002 and has been a tenant at Holborn Chambers, Lombard Chambers and 1 Pump Court. He has defended individuals prosecuted by the Financial Conduct Authority (FCA), Serious Fraud Office (SFO), Crown Prosecution Service Fraud Division (including HM Revenue & Customs Prosecution Office), National Crime Agency (NCA), City of London Police (CoLP), Department of Business, Innovation & Skills (BiS) and the Information Commissioner's Office (ICO).
His experience in defending against the FCA and on dual track investigations (regulatory and criminal) for the FCA means he brings unique expertise in the financial services sector.
Tim says: "Hodge Jones & Allen is an outstanding firm with highly committed and intelligent lawyers. The firm's justice ethos was also a huge attraction, as was the opportunity to be part of its burgeoning financial crime and regulatory practice."
Elsewhere, partners Ruth Harris and Kiran Mehta will now jointly head the firm's Financial Crime and Regulatory team.
Ruth has been a partner since 2010. For many years her practice has focused largely on defending complex white-collar crime matters. She advises individuals and companies subject to regulatory proceedings, criminal investigation and prosecution. She has advised and acted in high profile matters including an individual accused of LIBOR manipulation. Her recent and ongoing cases include defending large scale conspiracies to defraud alleging fraudulent trading and money laundering, as well as multi-jurisdictional asset seizures.
Kiran, a former winner of the Society of Asian Lawyers' Criminal Lawyer of the Year Award, joined the firm in 2017. Kiran's practice encompasses a raft of high profile and complex white-collar crime cases. He acts for professionals including company directors, doctors, lawyers, accountants and diplomats. Recent and ongoing cases include acting for one of the defendants in Operation Tabernula, the FCA's largest investigation into Insider Dealing and acting for another individual in an FCA investigation into a conspiracy to defraud and the carrying on of regulated activities without authorisation by the FCA. Kiran is also instructed by a number of professionals including dentists and bankers in connection with regulatory breaches.