'Hall of Fame' lawyer and Head of Crime retires from HJA after 35 years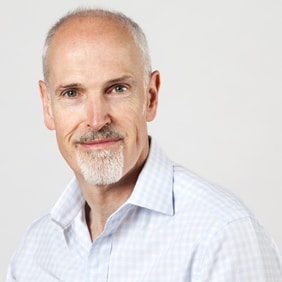 Nigel Richardson, one of England's foremost criminal lawyers, has retired as Head of Crime at Hodge Jones & Allen, but will remain with the firm to act as a consultant. Nigel has been with HJA for 35 years and has led the Crime department since becoming Partner in 1990.
While standing down as a director of the firm and member of the management board, in his role as a consultant Nigel will help introduce clients to other partners and maintain continuity in the work for which he has gained a formidable reputation. Nigel has carved out a unique practice area, specialising exclusively in sexual offences. His expertise was cemented by his seminal book about this area of law (Richardson and Clark, Sexual Offences – A Practitioner's Guide) which was published in 2014; he is currently preparing a second edition.
Nigel is celebrated and lauded for his compassionate and attentive approach to his cases: offering a holistic service to clients which takes into account the family, employment, and mental health consequences of a sexual offence charge. He is named both as a Leading Individual by the Legal 500, and is one of few criminal solicitors in the Legal 500 'Hall of Fame', which highlights individuals who have received constant praise by their clients for continued excellence and are at the top of their profession. Chambers & Partners 2019 described him as deeply experienced in the field, with "encyclopaedic knowledge" of the law surrounding sexual offences.
Nigel has worked as both an Advocate and a District Court Judge, and represented clients' interests in both the Magistrates' and Crown Courts. Under his leadership and with his command of a vast in-depth knowledge of law and procedure, the crime team at HJA has gained in reputation in all areas of criminal work. It is highly recommended in the legal directories, with specialities in white collar crime and serious fraud, and, more recently, political protest.
Although Nigel's retirement send-off was hampered due to COVID-19 social distancing restrictions, his commitment to the firm and dedication to seeing it through tough times will not be forgotten by his colleagues as he continues to support the firm through his consultancy.
Patrick Allen, Co-Founder of HJA and Managing Partner, said:
"Under Nigel's leadership the criminal team has grown to one of the largest teams not just in London, but in England too. His calm and steady disposition has helped see HJA through some of its toughest times and we are delighted Nigel has chosen to continue to work with HJA and its clients as a consultant. It is a testament to the incredible contribution Nigel has made to the firm that three colleagues will be succeeding him: Raj Chada as Head of Crime, Jayesh Kunwardia as Money Laundering Reporting Officer, and Chun Wong as the named partner responsible for Complaints and as Compliance Officer for Legal Practice (COLP)."
Nigel Richardson said:
"It has been an honour and a privilege to have spent 35 happy years at HJA. Throughout my career I have been dedicated to fulfilling the firm's mission of fighting for what's right and correcting miscarriages of justice. I am pleased to be able to continue to contribute towards HJA's future in a small part through my contacts and consultancy.
"The current crisis due to coronavirus has shown just how resilient and vibrant the firm is. I know HJA will come through this, in the end stronger than before."
For further information, please contact:
Yellow Jersey PR:
Georgina Whittle, Associate Partner
Georgina@yellowjerseypr.com
T: 0808 239 4011 | 0808 239 5975
Sarah Jehan, Account Director
Sarahjehan@yellowjerseypr.com
T: 0808 239 2247 | 0808 239 5975