Innocent Man Accused of Raping a Six-Year-Old Girl And Told he Would be Extradited to South Africa
An innocent father-of-four was wrongly arrested on suspicion of raping a six-year-old girl and was told he faced extradition to South Africa in a shocking case of mistaken identity.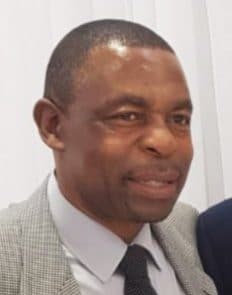 Godfrey Tshuma, 61, was at his Essex home with his wife when police officers from the Met's extradition unit carried out a dawn raid to arrest him for the horrific crime he did not commit in South Africa.
Godfrey, who is originally from Zimbabwe, told officers he had only been to South Africa once. He had only been for a few hours in transit. He told them that they wanted a man with the same name but a different date of birth to him.
But his protestations that he could not be the paedophile they were looking for were ignored and he was held in Wandsworth Prison for a day before his family were able to raise the £5,000 surety needed for his release.
Godfrey, who lives in South Ockendon, Essex, said his life has been ruined by the arrest as people suspect him – even though there is no way he could have carried out the rape
He instructed extradition specialists at Hodge Jones Allen to represent him when he was arrested. The Crown Prosecution Service were informed he disputed he was the person wanted in South Africa and they asked the police to check his fingerprints against the fingerprints of the person who was wanted. This showed he was not the person they were looking for.
Despite being successful in the English courts, he remains concerned about travelling outside of the England and Wales until this matter is resolved.
He said: "I have been through a living nightmare and I am so relieved I have been cleared. Despite this I feel like it has ruined my life. People look at me differently as though they think there may have been some truth to the allegations even though it is not true. People think there is no smoke without fire.
"I have been deeply affected by this. I wasn't able to sleep and keep getting flashbacks. This has left a deep scar. It has changed me from the person I used to be. When I see a child I think about the poor victims and what happened them. It has taken away my happiness and I don't feel safe anymore.
"How, in this day and age, was this possible? They could have just checked my passport to see I wasn't the man they were looking for, but I had to live through this ordeal."
Godfrey was preparing to take his wife to work at 6am in February this year when he heard a loud knock at the door. As soon as he saw the officers they arrested him.
He said: "I had the shock of my life when they said I had an extradition warrant out for my arrest. I thought they were joking or that it was for a traffic offence or something like that. I asked them what it was for and they said I was being arrested for the rape of a six-year-old girl in South Africa. It was bad enough that I had, to all intents and purposes, never been to South Africa, but to be accused of such a horrendous crime was shocking.
"I felt numb and I was in a state of shock. I was partly dressed and my wife was upstairs in bed so I started to go up to her. The police crowded around me and were really aggressive. "My wife was asking 'what is the matter' and I said that they had accused me of raping a child in South Africa. She started screaming and crying in disbelief. She said that there was no way it could be me as I would never have been capable of that and I had never properly been to that country. I had only spent a few hours there in transit.
"It was the worst moment of my life. To be accused of a crime like that against children was devastating and humiliating. I don't think there is a worse crime to be accused of than that. My wife was trying to explain to them but they wouldn't listen. I got out my passport for them and I asked who they were looking for and how old is he? They said that it was a person with my name and that he was born in 1956. That was another shock as I was born the following year. We told them that it wasn't my date of birth and the officers said it didn't matter. They were really aggressive and just told me to get dressed as they were taking me away. They threatened to taser me if I did not comply with their order. They were treating me like a rapist and I felt violated."
Godfrey also claims the police stopped him from taking his diabetes drugs and refused to let him eat, even though this can exacerbate his condition.
He added: "They told me I would be going to Westminster Magistrates Court and that I would be extradited shortly after that. I was terrified. I have seen what South African prisons are like on television and I was going to be extradited there as a suspected child rapist. It was a living nightmare and I felt like I was going to be sick.
"As they shoved me out of the door I saw that they didn't even have a police car but an unmarked Ford Focus. This made me even more scared as I started to worry that these weren't even police officers. I thought are these people going to murder me? I feared I would be disappeared without trace. These people were not dressed as police officers and hadn't shown me any ID."
As he lay in a cell in Bethnal Green Police Station he read about the crime he was supposed to have committed.
He said: "In the bundle were statements from the victims. These were people I had never even heard of but the police were insisting that it was me who had carried out this terrible crime. I thought I was going to be sent to South Africa to be tried for a crime I didn't commit. I was shaking as I read that I could get a life sentence and I could see that this would be the end of my life. I thought I wouldn't see my wife or children ever again. It is well known that South African prisons are violent places, especially towards people accused of the type of crime that I was supposed to have done. I was terrified that I would end up murdered in an African prison."
Godfrey appeared at Westminster Magistrates where the District Judge bailed him as he realised he might not be the man the South Africans were looking for. However the Judge required a surety of £5,000 before he would release him. This sum had to be raised by his family before he was released.
Godfrey added: "The Judge could see that my details were different to the man that the South African authorities wanted and agreed to set bail at £5,000, which I didn't have. It was the end of the court's working day, so I had to go to Wandsworth Prison for the night which was another terrifying experience. I felt like I had already been convicted of the most terrible crimes. I felt completely helpless when the officers refused to accept my correct date of birth but insisted on identifying me by the date of birth of the person wanted by South African authorities."
He was freed on bail with a curfew that was to be monitored by an electronic tag on his ankle. However he was not released until 5:00pm the next day when the money was raised by friends and family. A Judge later cleared him of any link to the crime.
Sean Caulfield, a specialist in extradition and a partner at Hodge Jones & Allen, who represents Godfrey, said: "My client's life has been devastated due to a very disappointing case of mistaken identity. He was accused of one of the worst possible crimes, thought he was going to be extradited to South Africa and face jail for the rest of his life. All for a crime he didn't commit and that the South African police wanted an entirely different man for all along. This is one of the worst case of mistaken identity I have ever seen and has deeply affected my client and his family. We will continue to fight to clear his good name and get the international arrest warrant against him rescinded."