Appeal for North London hospital staff following former nurse's asbestos disease death
The family of a former nurse are looking to get in touch with her former colleagues, after her death from mesothelioma – a type of cancer linked to asbestos exposure.
Mabel Scanlon, a former nurse, worked across various North London hospitals between 1952-1989 and passed away in 2019 from mesothelioma. Her family are appealing for any former colleagues who can comment on the use of asbestos in their own jobs, or in the hospitals generally.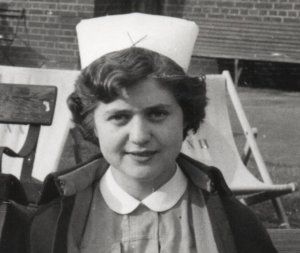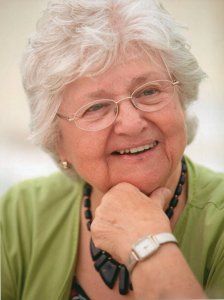 Mabel worked at Whittington Hospital from 1952-1955 as a Student Nurse, at Barnet General Hospital from 1955-1956 as a Staff Nurse and later as a Sister from 1972-1989. She also worked at Hendon Isolation Hospital as a Staff Nurse from 1956-1958, before working as a Senior Staff Nurse at Coppetts Wood Hospital from 1958-1972.
Her family has instructed asbestos disease specialists, Hodge Jones & Allen, to help in their search. The firm is aware of previous asbestos related claims brought against these hospitals and are looking for those other claimants or their families to come forward.
Joanne Candlish, Partner at Hodge Jones & Allen said: "Mesothelioma is a truly terrible disease and sadly Mabel died without knowing what was making her so ill, and so we never had the opportunity to ask her where she was exposed to the deadly fibres.
"We would like to hear from anyone who worked at these hospitals at the same time as Mabel. It could help her family achieve justice for the suffering she endured through no fault of her own. Unfortunately, asbestos diseases are still affecting many people like Mabel who worked in a job they loved and yet find themselves affected by serious ill health due to exposure to asbestos decades ago.
"In cases like this witnesses are absolutely crucial in the search for justice. Sadly, Mabel's family have no idea where she was exposed but we hope that someone reading this will recall Mabel and will come forward to help."
If you or a family member are able to assist, please get in touch with Joanne Candlish, at Hodge Jones & Allen on 0207 874 8581 or email jcandlish@hja.net
For further information, please contact:
Yellow Jersey PR:
Alex Crean
Alex@yellowjerseypr.com
T: 0808 239 3996 | 0808 239 5975
Emma Becirovic
Emma@yellowjerseypr.com
T: 0808 239 8378 | 0808 239 5975