Four New Solicitors Join Busy Housing Team At Hodge Jones & Allen
Four new solicitors, Hayley Jack, Patricia Lobo del Castillo, Simon Foxcroft, and Imran Sarfraz have joined the Hodge Jones & Allen Housing team. Experienced litigators in property and landlord & tenant litigation, the new appointments will help this busy team deal with increasing its coverage on all aspects of housing law and property disputes.
Hayley Jack obtained an LLB from the University of Kent in 2004 and continued her training to receive a Masters in Law from Kings College in 2005. She has worked on several landlord and tenant disputes, representing tenants with possession claims brought against them and applying for Legal Aid for tenants that qualify. Hayley joins from Morrison Spowart Solicitors.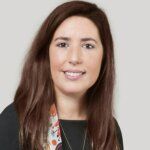 Patricia Lobo del Castillo has been a registered European Lawyer since 2014 after completing her BA in Law at the University of Madrid and the University of Southampton. She joins Hodge Jones & Allen from Judge & Priestly, where she dealt with housing matters including disrepair, anti-social behaviour, and evictions. Earlier in her career, Patricia was Head of Legal Affairs at a letting agency, building the department from scratch and investigating pre-action property litigation matters.
Simon Foxcroft joins from Photiades Solicitors, holds an LLB and completed a Legal Practise Course at the University of Hertfordshire in 2015. Before retraining as a solicitor, Simon worked in the retail industry and as a stay-at-home dad. He manages cases in landlord and tenant disputes, possession proceedings, and lease forfeitures. He has previous experience in customer service-based roles and is dedicated to maintaining client relationships – ensuring that his clients are safe and content during litigation.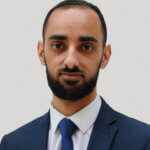 Imran Sarfraz finished his Legal Practice Course at the University of Law (Bloomsbury) in 2017, after completing an LLB, also at the University of Hertfordshire, beginning his career as a billing assistant, drafting Legal Aid Family and Housing Law bills. Prior to joining Hodge Jones & Allen, Imran was a solicitor in the Housing Department of ARKrights Solicitors. Imran handled the litigation of possession proceedings, unlawful evictions, and homelessness.
Jayesh Kunwardia, Partner, and Head of Housing at Hodge Jones & Allen said: "We are delighted to welcome four new solicitors to our Housing team. At Hodge Jones & Allen we know that safe and affordable housing is a non-negotiable right. Everyone needs a roof over their heads, and every day we work hard to fight for our clients. As demand for our services continues to grow in the face of a national housing crisis, I am confident that Hayley, Patricia, Simon, and Imran will provide excellent service.to those who seek our help.Our new team members bring both extensive professional and personal experience and I look forward to their input into our team".
The Hodge Jones & Allen Housing team holds top-tier status in Chambers, Legal 500, and was also recognised in the Times Best Law Firms 2023 guide.
The team regularly act on housing disputes and disrepair, ensuring the tenants receive the best care and attention. In recent months, the team have acted for a varied range of clients, including; tenants who were owed a duty of care complaint to remain safe from personal injury or from damage to their property. The team settled the claim, and the landlord was made to complete all work listed on the independent surveyor's report.