Aneka Thirurajah Shortlisted For 2023 Legal Aid Lawyer Of The Year Awards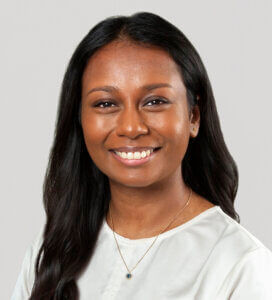 Aneka is a LALY23 finalist for the Criminal Defence Lawyer Award. Other professionals that work with Aneka all speak of her exceptional commitment to her clients and those she works with. She is a young legal aid lawyer who is passionate about criminal defence and public inquiry work and shows great understanding of her clients' needs and their personal circumstances. Clients have supported Aneka's nomination describing her as dedicated and helpful. Her peers too have recognised and appreciate her professional approach to all her work.
Aneka's work includes duty representation, Protest Law and, more recently, the Post Office Horizon IT Inquiry and Undercover Policing Inquiry. Aneka works in a logical and structured manner for both her individual case work and her Inquiry clients.
Raj Chada, Head of the Criminal Defence Team describes Aneka as "an assertive, bright criminal defence lawyer who goes the extra mile for her clients and is always prepared to challenge decisions to protect their rights and achieve justice."
The LALY 2023 organisers reported that the judging panel found it a "fiendishly difficult task" to choose the finalists. They described the nominations as "a testament to the professionalism, resilience and sheer brilliance of lawyer working in the social justice sector – who all deserve to be celebrated."
The Legal Aid Practitioners Group LAPG who organise the awards announced 28 individuals and six organisations selected by their panel of judges. The winners will be announced at a ceremony in Central London on 12 July 2023. In total, there are 11 award categories.
#LALY23