Personal Injury Lawyer of The Month: Lauren Pethick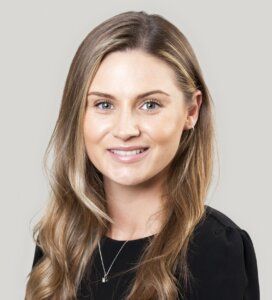 Lauren Pethick is a Solicitor who joined the Personal Injury team at Hodge Jones & Allen in May 2022. With over four years of experience in personal injury claims and a background in cases involving catastrophic injury, Lauren enjoys helping her clients get their lives back on track following a wide range of accidents. She regularly assists people through road traffic accident claims, employers' liability claims and public liability claims.
Which areas of the law do you specialise in?
I have been working in Claimant personal injury for over four years and have worked in a variety of cases involving occupiers' liability, public highways, employers' liability and road traffic accidents.
What do you enjoy about your work?
I love that no two case are the same and therefore my work always stays interesting. Without sounding cliché, I also love helping people. When a client first sustains their injury, it can be a difficult time for them, physically and emotionally. I am grateful that I can help ease some of those pressures by securing the necessary rehabilitation and eventually the best possible outcome for my client. The work I do is incredibly rewarding.
What has been the highlight of your career so far?
When I first joined the firm I took over a fatal case whereby liability had been heavily defended. Having reviewed the file and speaking with the family, I was keen to make one last attempt at pursuing the case. I took the case to a barrister who has now confirmed that the case has sufficient prospects to allow me to issue proceedings. Whilst we are far from the finish line, I was very pleased to bring the family some good news.
What's your favourite thing about working at Hodge Jones & Allen?
Without a doubt the people that work at Hodge Jones & Allen. I have been fortunate enough to join an incredibly supportive and friendly team. The whole ethos of the firm is about helping people and securing justice. It's been brilliant to be a part of that ethos.
Can you tell us about the most interesting case you have worked on recently? 
I am currently representing a class action, which is multiple claimants, following an incident that made the national news headlines. To date it has been far from straight forward and after quite a few set backs along the way, we have now reached the investigation phase. Fingers crossed!
Lastly, when you are not at work, what do you like to get up to?
I'm a big foodie and always on the hunt for London's best carbonara! On the weekends, I like to escape the city and explore the countryside. I also enjoy being part of the Back Up Trust events committee as a volunteer, organising the annual Back Up Ball, whilst volunteering throughout the year at the other charity events.