Personal Injury Lawyer of The Month: Louise Jukes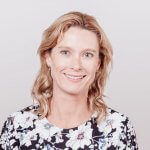 Louise Jukes is a Partner in our Personal Injury team, specialising in cases involving serious and complex injuries. Louise has over 20 years' experience in this area of law and has a strong track record of helping injured people to secure significant settlements and get their lives back on track as best as possible. As an expert in complex claims, Louise often takes over difficult cases where other law firms have been unable to assist. Louise is known for building an excellent rapport with her clients and has won the 'Best Fee Earner' Award in the HJA Staff Awards for 2 years running.
Which areas of the law do you specialise in?
I have over 20 years' experience of assisting clients who have sustained serious injuries following accidents that were not their fault.   I help for example,  clients who have sustained multiple nasty fractures, brain injuries and spinal injuries.
What do you enjoy about your work? 
I enjoy making a difference to the lives of the clients that I represent by helping them to obtain access to rehabilitation treatment, with help to get back to work or be supported in education  and with interim payments to alleviate financial hardship.
What has been the highlight of your career so far?
I took over a case from another solicitor and used my experience to turn it around so that instead of the claim settling for the original offer of a few thousand pounds, the client received a substantial 7 figure settlement!
What's your favourite thing about working at Hodge Jones & Allen?
It's a lovely firm to work for. I like its ethos of fighting for justice together with the genial but professional nature of my work colleagues.
Can you tell us about the most interesting case you've worked on recently? 
I was able to arrange for some treatment and support to assist a client who had sustained a moderate to severe brain injury as a child  and which will help to get his life back on track.
Lastly, when you're not at work, what do you like to get up to?
I like to spend time with my friends and my family.  I am a sporty person and I enjoy running.  I recently helped raise funds for the Child Brain Injury Trust by running in the AICS London 10k. I have also just taken some annual leave  which I spent learning to sail and playing tennis!