Priya Singh, Senior Associate speaks to Trisha Goddard about Essex Mental Health Statutory Public Inquiry
On Saturday, television presenter Trish Goddard invited campaigner Melanie Leahy and her solicitor Priya Singh onto TalkTV to speak about the Government's announcement, last week, to give statutory powers to the current Essex Mental Health Inquiry.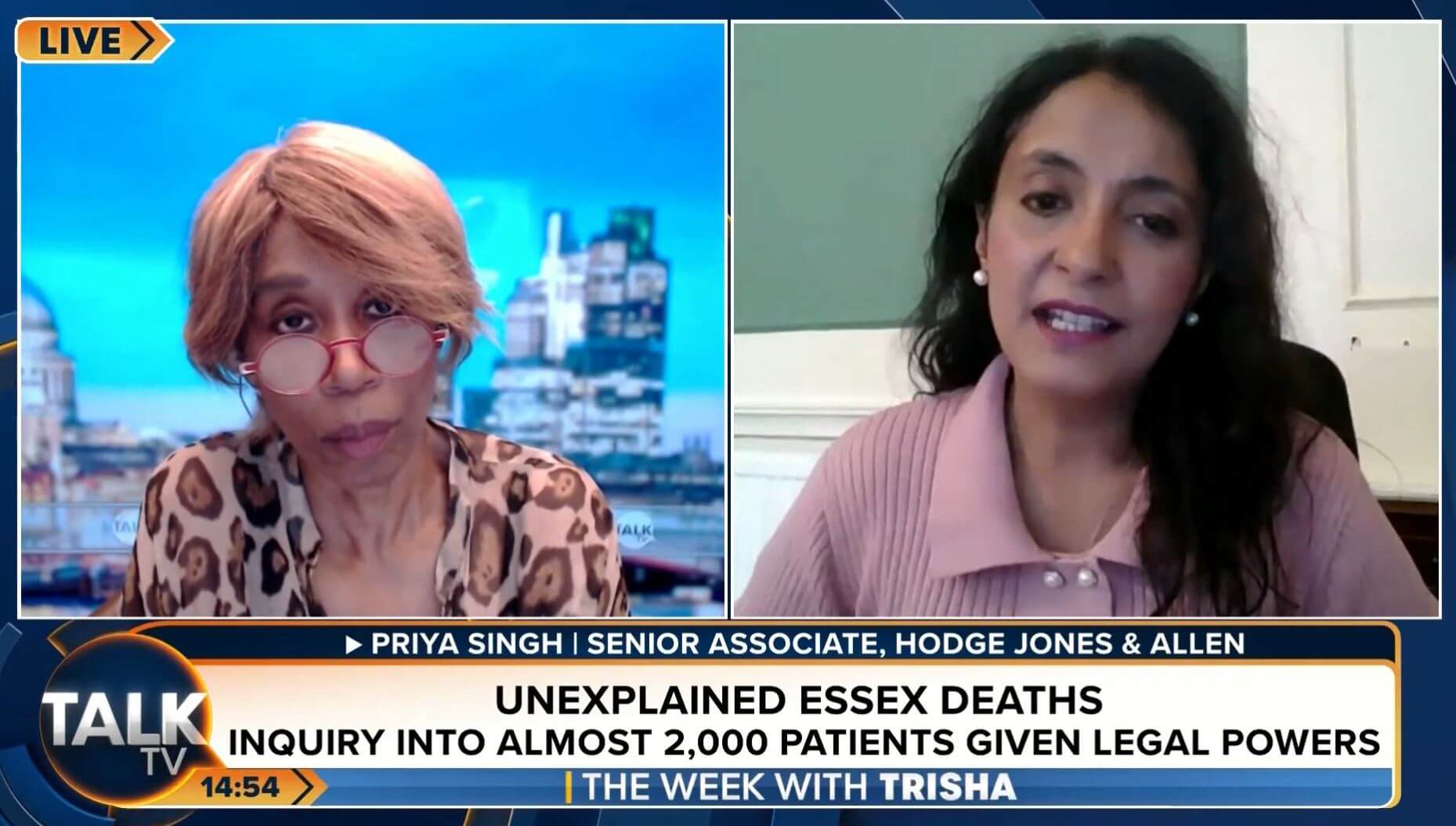 Watch the full interview with Trisha Goddard on TalkTV at 1:47:20
Melanie spoke passionately about her long running personal campaign for her son Matthew and her desire to finally gain some answers and accountability, for all the families, affected by the ongoing significant and sometimes fatal failings of Essex Partnership University Trust.Priya Singh and Nina Ali, leading solicitors at Hodge Jones & Allen are representing 90 Essex families.
Speaking to Trisha, Priya Singh said "We have listened to so many shocking and deeply upsetting stories. Psychiatric care is far behind the other sub specialities of medicine. Mental health is certainly not given enough focus and attention in this country.
We hope our families will finally get the answers they have been waiting for and that the reports' findings will 'shine a light' and assist psychiatric services across the country. This is not a report to be shelved but one to bring about significant improvement for so many.
Sadly, we are still being called regularly by other families who have experienced serious failings in care. There has to be accountability and the journey we have been on with the families must end with clear answers and recommendations for change."
For a confidential conversation with Priya Singh, Senior Associate or Nina Ali, Partner call 0808 271 9413