Criminal Defence Team At Hodge Jones & Allen Host Launch Of Report On Impact On Children Held In Custody
Last week, Hodge Jones & Allen had the pleasure of hosting the launch of Dr Vicky Kemp and her research team's report, supported by the Nuffield Foundation. The report titled 'The Impact of PACE on Child Suspects' reveals children's experiences in police custody, examining the impact of PACE on the detention and questioning of child suspects.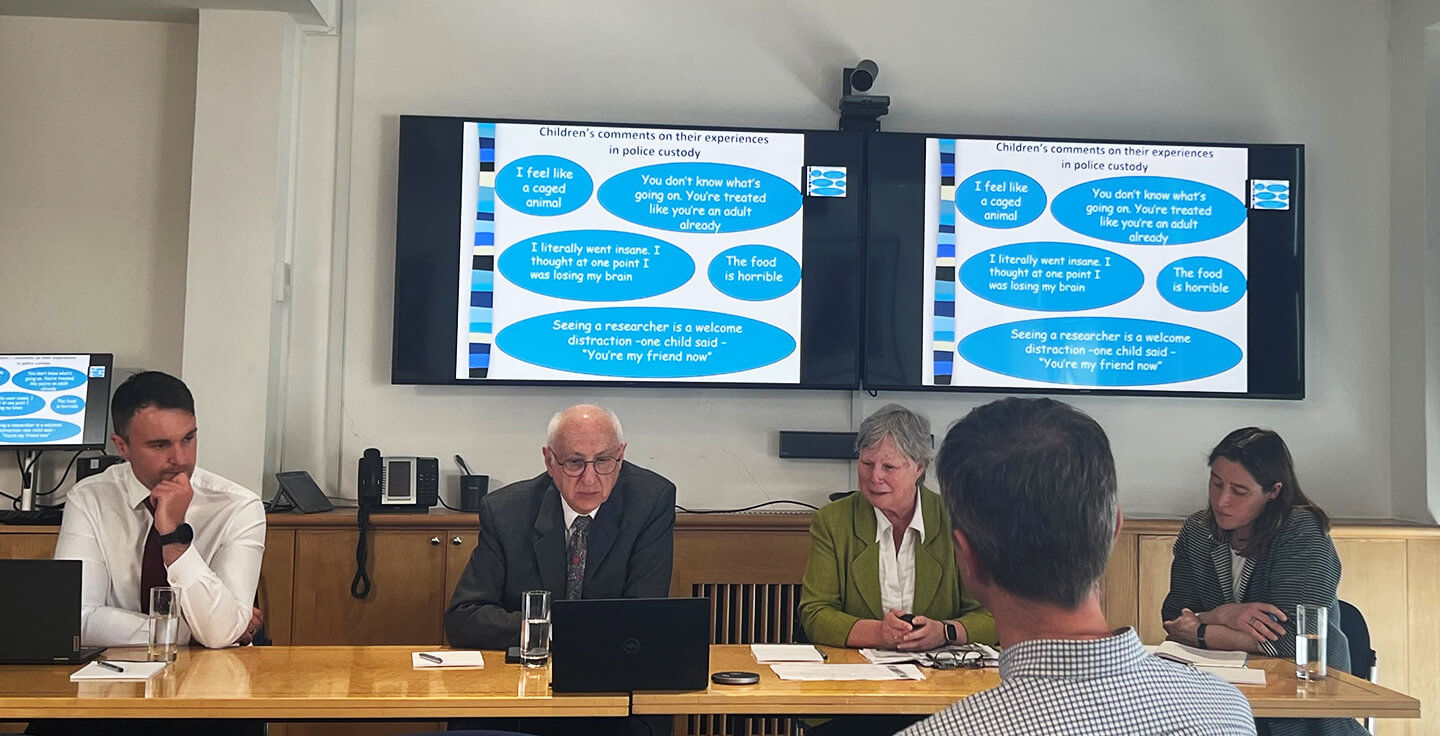 Lord Carlile chaired, the highly informative event, with contributions from Dr Vicky Kemp, Sergeant Nathan Neville, Kate Aubrey-Johnson and Miranda Bevean.
The statistics and comments – "I feel like a caged animal". "I literally went insane". "I thought at one point I was losing my brain", made by children were truly shocking and shows there is a real need for change within custody for children. The findings show what actually happens in the early stages of the criminal process from a child's perspective. The youth team at HJA see, on a daily basis, how complex and sensitive the environment is within the custody area when dealing with a child and why you need to have legal representation who specialise in dealing with children at a police interview.
These recommendations, if implemented within the custody area, would make a massive difference to how children are treated, we need to push for a Child First approach.
The event was a hybrid event with a wide-ranging audience of interested parties attending.
The Youth Team, at Hodge Jones & Allen is led by Caroline Liggins a Partner in the Criminal Defence Team.
If your child is in need of legal representation and would like to speak to Caroline Liggins or a member of our Youth Team, please call 0808 271 9413 or request a call back.