New Senior Associate joins Wills & Probate Team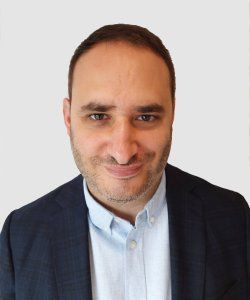 Hodge Jones & Allen, one of London's leading law firms, has appointed Rafael Singer as a Senior Associate in the Wills & Probate team, working alongside department head, Nicola Waldman.
Rafael will bring extensive experience to the team, having specialised in preparing wills and handling powers of attorney, probate, court of protection, trusts and estate planning matters. He brings to the team a detailed knowledge of the underlying law and procedures, with an ability to guide his clients successfully through complex estate matters.
Rafael worked previously at Brightstone Law and throughout his career has worked dealing with complex private client matters. Rafael graduated with a degree in Journalism and Politics, before completing his Graduate Diploma in Law, and Legal Practice Course, at BPP University.
Commenting on his appointment, Rafael Singer said: "I am so pleased to be joining Hodge Jones & Allen, a firm with such a long history of fighting injustice and for helping clients navigate complex and often emotionally difficult times in their lives. I can't wait to get started working with my new team."
Nicola Waldman, Partner and Head of Wills & Probate, said: "I am really delighted that Rafael is joining the team. Throughout this year, we have continued to be extremely busy and take great pride in supporting both current clients, private referrals and those contacting us for the first time. Rafael's arrival will allow the team to continue to grow over the next 2 to 3 years, allowing us to serve even more clients."
For further information, please contact:
Yellow Jersey PR:
Alex Crean
alex@yellowjerseypr.com
T: 0808 239 3996 | 0808 239 5975
Emma Becirovic
emma@yellowjerseypr.com
T: 0808 239 8378 | 0808 239 5975