New Diversity Champion appointed to further enhance corporate diversity commitment at Hodge Jones & Allen
Hodge Jones and Allen Solicitors, the social justice law firm, has signed up to the Race at Work Charter and appointed its first Diversity Champion to develop and uphold its long-standing commitment to diversity values.
The Race at Work Charter, set up by Business in the Community (BITC), is designed to improve outcomes for Black, Asian and minority ethnic (BAME) employees in the UK. The Charter builds on the work of the 2017 McGregor-Smith Review, 'Race in the workplace', which found that people from BAME backgrounds were still underemployed, underpromoted and under-represented at senior levels.
The Charter contains five principles to enable organisations to address barriers to BAME recruitment and progression. They are:
Appointing an Executive Sponsor for race
Capturing data and publicising progress
Ensuring zero tolerance of harassment and bullying
Making equality in the workplace the responsibility of all leaders and managers
Taking action that supports ethnic minority career progression.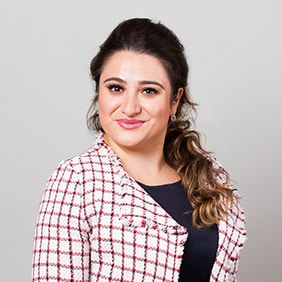 Bahareh Amani, a Senior Associate in the Housing and Property team, has been appointed as Diversity Champion (Executive Sponsor) after a competitive process. Bahareh will help to drive key actions such as devising a strategy for achieving ethnic minority representation at all levels, and supporting mentorship schemes throughout the firm.
As Diversity Champion, Bahareh's responsibilities will include continuous review of potential barriers for ethnic minority staff in their progression at the firm. In her role, Bahareh will help to promote general understanding and ongoing cohesion within the firm. This will be achieved through regular dialogue across the firm, as well as the creation of strategic progress plans to address any areas requiring improvement.
Bahareh will join the firm's Employee Committee and will report to HJA's Management Board. She will work across all of the firm's departments and interact with staff at all levels. The role will also focus on areas of diversity outside of race, such as disability, gender, religion and sexuality.
Bahareh joined HJA in 2018, after 8 years at her previous firm where she became Partner aged just 29. During that time, she led on policy change and training to staff, whilst mentoring junior colleagues, many of whom were from differing ethnic minorities. Bahareh graduated from Queen Mary, University of London, and more recently pursued an MA in History and Politics at Birkbeck University.
HJA has a longstanding commitment to supporting diversity in both society and within the firm. As a social justice law firm founded in 1977, it has represented people from all walks of life and social backgrounds who have been targeted by the State or police for over 40 years.
The firm provides an annual full breakdown of its staff demographic by gender, ethnicity and age on its website. Current staff numbers total 220, with more than 70% identifying as female, and 30% from the BAME community.
Bahareh commented: "As a young, ethnic female born to immigrant parents, the challenges faced by minorities have always been close to my heart. During my time at university, I focused on race relations within projects and dissertations, and in the workplace, I have worked with more junior colleagues from ethnic minorities and helped them with career progression. This new role is an extension of my passions.
"At such a pivotal moment for racial equality, it empowers me to take up a formal role to champion these causes. If HJA stands for justice and access to legal services for all, then we need to be a fundamental driving force for diversity, and this must start within our own workplace."
Patrick Allen, Hodge Jones and Allen Senior Partner said: "At HJA, we aspire to an inclusive workplace and the championing of talented individuals, regardless of background. Bahareh understands first-hand the importance of encouraging diversity, and with her track record of mentoring junior lawyers and her engagement with corporate policy, she is the ideal candidate to take this role forward and be an active voice for continued evolution and understanding within the firm. I am delighted to adopt the aims and principles of the 'Race at Work Charter', and I look forward to HJA playing a continuing role in progressing diversity within the legal community."
So far, more than 200 public, private and charitable organisations have signed up to the Charter.
For further information, please contact:
Yellow Jersey PR:
Alex Crean
Alex@yellowjerseypr.com
T: 0808 239 3996 | 0808 239 5975
Emma Becirovic
Emma@yellowjerseypr.com
T: 0808 239 8378 | 0808 239 5975