Developers wipe out another piece of Soho's past
In a further blow to the disappearing history of London's Soho, a long-term resident who founded and ran the club 'Les Cousins' with her husband in the 1960s is being forced to leave the flat she has lived in for nearly 50 years as a protected tenant.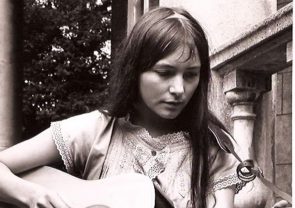 Diana Matheou's family created the iconic folk and blues club in the basement of their restaurant at 49 Greek St. Bob Dylan, Paul Simon, Donavan and John Martyn were among the artists who performed there.
"It was a time when we truly believed we could change the world," Diana, a singer and songwriter, said.
Her in-laws first moved into the controlled rent apartment in Frith St in 1949. When Diana fell in love and married their son Andy, the couple moved into the flat and later had their daughter there. Sadly, Andy died 13 years ago.
"I feel as if I'm following in the footsteps of local landmarks such as the Gay Hussar, currently under threat from developers, and Wardour News which has recently been forced to close," Diana said. "We are part of a dying breed being wiped out by the gentrification of the area taking place as Mayfair seeps in.
"That is not good for the community who live here and love Soho – it's a community of real characters that have always been part of London's social and music history. The spread of corporate wealth here is slowly chipping away at that history," she said.
Jayesh Kunwardia, a social housing lawyer at London solicitors Hodge Jones & Allen, said that having built her life there, Diana was now being forced to surrender her flat by developers taking over the area who evict protected tenants by building all around them, making it untenable for them to stay.
"We managed to negotiate a settlement for Diana whereby the developers pay her a sum of money and also give her one year to find somewhere else to live, without starting building works, which would have made her life hell," Jayesh said.
"It's not ideal, being forced to move out of your home, but at least Diana has some time to sort things out," he said. "What the developers are doing to tenants like Diana borders on harassment but unfortunately they are within the law."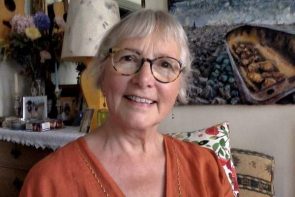 Diana now plans to move to Bath to live near her daughter. "Unless I could find a cupboard to buy, sadly I can no longer afford to live in Soho," she said.
"Although I'm pragmatic about having to move, there is huge grief involved. So much of my life and everything I love has happened here, but that chapter is closed now. I will miss my village community, my friends and neighbours. Soho's vitality and edge made it a unique place to live, but sadly Soho has changed way beyond the people now."