HJA runners raise money for CBIT
In July, Anne Sanders, Nina Ali, Matt Cuell & Simon O'Loughlin took part in the annual sponsored 10k run in aid of the Child Brain Injury Trust. The Child Brain Injury Trust (CBIT) is the charity that supports children, young people, their families and professionals and helps them come to terms with what has happened and how to deal with the uncertainty that the future may hold following a brain injury. Due to the governmental cuts, since last year the CBIT have not received any funding from the Government and it is now reliant on your donations.
All our runners have done extremely well.
Anne Sanders 1:00:58
Simon O'Loughlin 1:12:17
Matt Cuell 1:22:50
Nina Ali 1:25:02
Thanks to your generosity and fantastic support we raised £1,047.22.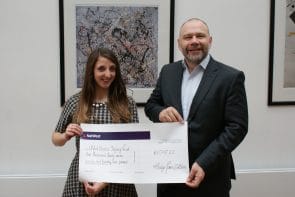 P.S. Simon has now thrown down the gauntlet to Anne and is determined to run again next year and beat her time by finishing in under an hour. It appears that Simon will be swapping his Christmas pudding for a treadmill this Christmas.