Stansted 15 Granted Permission to Appeal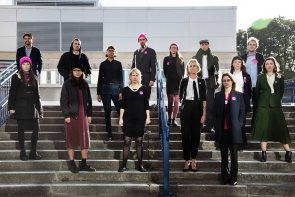 A group of 15 protestors who were convicted under counter terrorism legislation after preventing a deportation flight leaving Stansted Airport have been granted the permission to appeal against their convictions.
The activists, who have become known as the Stansted 15, were convicted of endangering safety at an aerodrome under the 1990 Aviation and Maritime Security Act – a law passed in response to the 1988 Lockerbie bombing.
Following the trial they said that they were "guilty of nothing more than intervening to prevent harm".
Now the Court of Appeal has granted the protestors the chance to appeal against their convictions.
Lyndsay Burtonshaw, one of the Stansted 15, said: "We're delighted that the Court of Appeal granted us the right to appeal this draconian conviction. Amnesty International and the United Nations Special Rapporteur have already raised serious concerns about our trial. We're confident the Court of Appeal will agree that this trumped up charge should never have been brought against us.
"The fifteen of us have been given the chance to appeal, that right is denied to people who are violently deported on charter flights. Almost 50 per cent of deportation decisions are overturned on appeal, so when people are deported before their appeals are heard the Home Office's chaos becomes a deadly farce. Deportation charter flights threaten lives and break apart our communities. They must be stopped."
Raj Chada, Partner at Hodge Jones & Allen, who represents the activists, said: "We are pleased that we have been granted permission to appeal so that we can over turn these wrongful convictions. In our view these convictions need to be quashed as our clients should never have been charged under this legislation, let alone been found guilty.
"It is our strongly held belief that charging them with this offence was an abuse of power by the Attorney General and the CPS. It is only right and fitting that this travesty is dealt with by the Court of Appeal."
The 15 convicted, all aged between 27 and 44, are Lyndsay Burtonshaw, Helen Brewer, Nathan Clack, Laura Clayson, Melanie Evans, Joseph McGahan, Benjamin Smoke, Jyotsna Ram, Nicholas Sigsworth, Melanie Strickland, Alistair Tamlit, Edward Thacker, Emma Hughes, May McKeith and Ruth Potts, 44.
The group's conviction followed a peaceful action which stopped a chartered deportation flight from taking off on 28 March, 2017. The activists cut through the perimeter fence of Stansted Airport, in Essex, and used pipes to lock themselves together surrounding a plane.
The Boeing 767 had been chartered by the Home Office to remove 60 people to Nigeria, Ghana and Sierra Leone, and was stationary on the airport's apron.
A pilot who saw the activists approaching closed the plane's doors before calling security, and the ensuing police operation caused flights to be diverted to other airports.
Prosecutors said airport security and police spent hours removing the defendants before they were arrested, and that thousands of air passengers had their journeys delayed.
Eleven people on the flight are still in the UK with two having been given right to remain. Four people due to be on the flight were victims of trafficking.