Renowned Criminal Defence Solicitor Joins Hodge Jones & Allen
A renowned south London solicitor who was inspired to become a lawyer when she visited crime scenes with her father has joined Hodge Jones & Allen.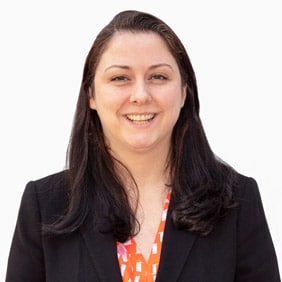 Chloe Hartnell, 40, became interested in the law when she used to go along with her father Chris Hartnell, who was a top criminal defence lawyer, to interview witnesses.
Her dad was a celebrated solicitor in south London, successfully defending two brothers in the Damilola Taylor murder trial.
Mum-of-two Chloe worked for her father at his south London firm Hartnells qualifying in 2004 and progressing to equity partner. She took over the firm when her father died in 2011 and oversaw its merger with Amphlett Lissimore in 2012.
In 2017 Chloe acted for defendants in the Old Bailey trial of one of the UK's biggest ever cannabis gangs.
Chloe, who has joined Hodge Jones & Allen as an associate, said: "I was so proud of my dad. He was a legend and was known as 'the man'. I wanted to follow in his footsteps.
"I remember he used to take me out to crime scenes when I came down from Liverpool where I grew up. When I was training I would go to court with him and sit in the public gallery. I could see how respected and loved he was by everybody."
Chloe, who lives in Brixton, south London, added: "I wanted to join Hodge Jones & Allen as it's great firm with an amazing reputation. As I have done my whole life, the firm is interested in fighting for their clients, and holding investigators to account.
"I have represented people accused of the most serious and high profile criminal offence in south London and beyond. I look forward to continuing that work."
Raj Chada, Partner at Hodge Jones & Allen, said: "Chloe has a wealth of experience in serious and complex criminal litigation and is a well-known figure in south London. She is a welcome addition to our crime practice. I am confident she will bring expertise that will help our clients get justice."