Vulnerable Prisoner Took Own Life After Prison Failings
A father-of-four with a history of depression took his own life after a catalogue of prison failings, an inquest heard.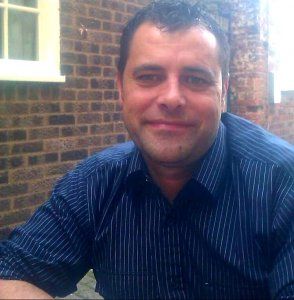 Lee Parish, 40, from Bletchley, Bucks, was supposed to be checked by prison staff every hour after he had been identified as being at risk of suicide and self-harm.
But on the day of his death officers at the Mount Prison, in Bovingdon, Herts failed to check on him for more than three hours. He was found by another prisoner hanging in his cell.
One prison officer told the inquest that the jail was in 'dire straits' at the time of Lee's suicide, due to critical staff shortages, and that they were unable to carry out the necessary checks on vulnerable prisoners.
Andrew Langridge, The Head of Operations at the jail, said staffing levels were less than half of what they should have been which meant the prison was "unable to sustain the level of support required for people like Lee".
Mr Langridge accepted that there had been multiple failings in the prison's care of Lee and that these failings contributed to his death. He added that the shortage of staff was because a large number of experienced prison officers left following contractual changes, but staff levels had increased significantly following Lee's death.
Lee was jailed for nine years – later reduced to six years – for robbery in August 2016. It was his first time in prison. He was held at HMP Stocken and HMP Woodhill where he struggled to be away from his family and was put under self-harm prevention measures owing to suicidal thoughts.
On 24 April 2017, Lee was transferred to HMP The Mount and a month later was put on suicide watch after reporting suicidal thoughts and depression. The inquest, at Hatfield Coroner's Court, Herts, held between December 10 and 15, heard that regular meetings to risk assess Lee were supposed to take place but were badly managed. This included no healthcare staff being invited to the meetings, the inquest heard.
On June 11, 2017, Lee attempted to hang himself with a noose, but had second thoughts and alerted staff. His watches were increased, but despite this aborted suicide bid no suicide and self-harm review meeting was held and the healthcare department was not informed.
On the afternoon of June 21, 2017, staff failed to check on Lee for a period of three hours and six minutes, despite him being subject to hourly observations. At 1.45pm a prison officer unlocked Lee's cell door, but did not look through the observation panel or speak to him, the inquest was told.
At 3.25pm, another prisoner entered Lee's cell and found that he had hanged himself from a wall bracket using a bedsheet. He alerted staff and resuscitation was attempted, however it was unsuccessful and Lee was pronounced dead at 4.10pm.
The jury returned a verdict of suicide contributed by the "failure to provide adequate staff at HMP Mount at the time of Lee Parish's death". In addition the jury recorded that staff failed to "effectively communicate with healthcare staff" and failed to "hold a review following the finding of a ligature on June 11, 2017".
Lee's family were represented at the inquest by Cormac McDonough of Hodge Jones & Allen and James Robottom of 7 Bedford Row Chambers.
Cormac McDonough, a specialist civil liberties lawyer from Hodge Jones & Allen, which represents Lee's family, said: "The approach taken by The Mount during this inquest was a welcome departure from the adversarial approach usually adopted by prisons in inquests. Rather than trying to avoid criticism and downplay their role in Lee's death, The Mount have recognised their failings and expressed a willingness to improve. This open approach has made this difficult and daunting inquest process easier for Lee's family.
"Whilst staffing problems within the prison have been somewhat addressed, prison management must now ensure that the newly recruited staff are properly trained in the care of vulnerable prisoners. And that effective systems are in place to support and monitor staff and ensure that vulnerable prisoners like Lee are given the care that they need."
In a statement Lee's family said: "The last year and a half has been a struggle for us as a family. We are devastated by Lee's death, it has changed our lives forever. The inquest process has been challenging and sometimes traumatic, but we are satisfied with its outcome and the recognition of the failings that contributed to Lee's death. We are grateful to the staff at HMP The Mount for their honesty, openness and their acceptance of the failings in his care. We hope that the lessons learned will result in better care for vulnerable prisoners like Lee, and that other families will be spared the trauma we have endured."
Lee's daughter Jane added: "We will forever cherish our past memories of our life with our Dad: nothing will take those memories away. But we will also forever miss the future memories that could have been. We love and miss him dearly."
Deborah Coles, Director of the charity INQUEST said: "The jury at the inquest found a catalogue of failings contributed to Lee's death. Despite being on hourly observations as part of suicide and self-harm monitoring procedures, he was not checked on for three hours and eventually found by another prisoner. His death was entirely preventable.
"Time and time again, inquests expose lamentable failings in the processes to identify and care for people distressed in prison. Yet such dangerous practices and systemic failings persist.
"Prisons are inherently toxic and unhealthy environments. Until there is a dramatic reduction in the use of prison, a redirection of resources into community alternatives, as well as a clear and enforceable system of accountability which protects prisoners, then needless deaths and harms will continue."