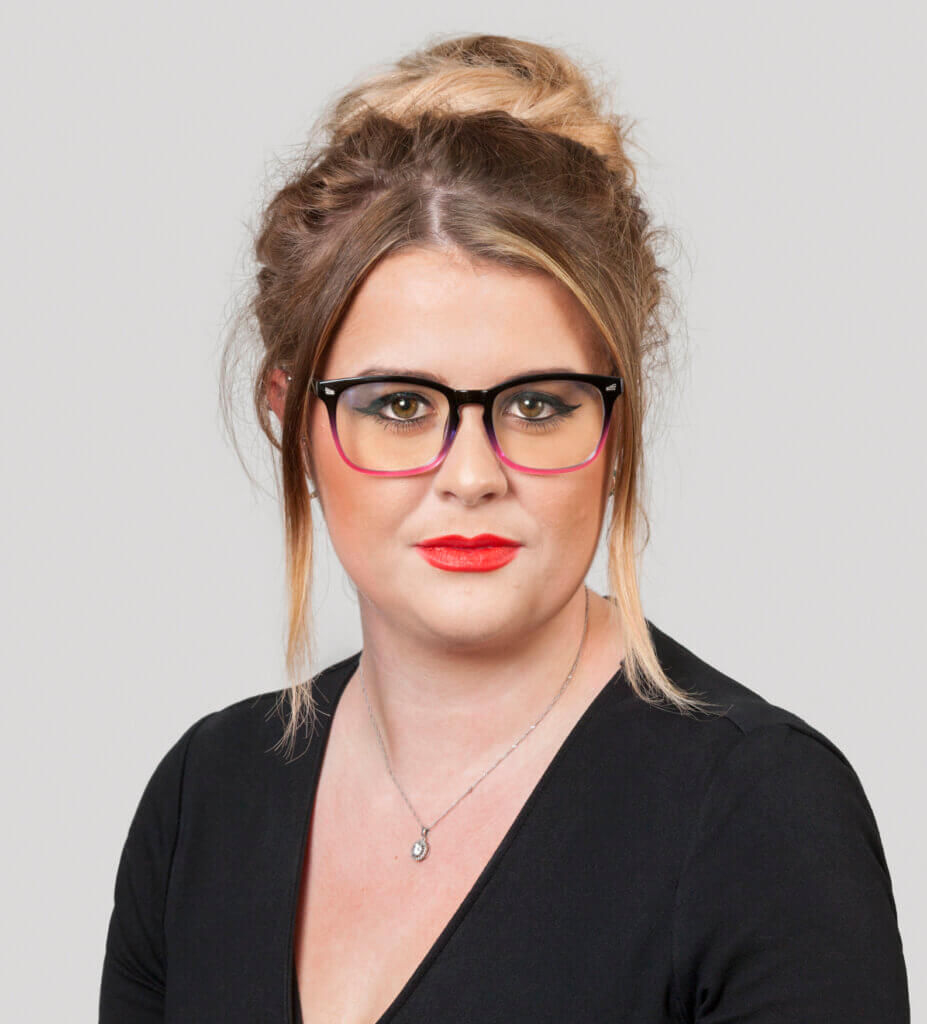 About Shelby Keppel
Shelby joined Hodge Jones & Allen in April 2022, working as a paralegal in the Protest team where she assists partners and other firm members in the preparation of protest legal matters. This includes attending court matters to assist in client care, case preparation and court clerking.
Shelby has been a qualified CILEX paralegal for 3 years, is a qualified police station representative and holds a diploma of higher education in criminology and criminal justice.
Prior to working at Hodge Jones & Allen, Shelby worked as a senior paralegal in an Oxford law firm where she ran various crown court matters including murders, rapes and serious drug offences.
Shelby has been granted degree equivalence from the SRA, and plans to sit the SQE in order to qualify as a criminal solicitor advocate. She has also been offered a place on the BPP Masters in Law.
"Shelby Keppel was very helpful and professional. I would highly recommend Hodge Jones & Allen."
"I want to give a special thanks to Shelby Keppel for working so efficiently to get my family back together. She's very professional who takes what she does seriously and communicated with us every step of the way. I hope we as a family don't end up in a situation like this again but to know there's representatives who care about people while also looking at the facts of the situation, it puts my mind at ease. Thank you again Shelby, much appreciated."
"Recently I had the pleasure of using the services of Laura O'Brien and her paralegal Shelby Keppel at HJA for a criminal law case related to animal rights activity. Their communication was perfect, their attention to detail impressive and at no time did I feel anything other than confidence having them handle my case.
…I would like to thank Laura O'Brien and Shelby Keppel for all their help, guidance and work during this rather unpleasant episode of my life. I would have no hesitation in recommending them to others who find themselves in a similar predicament."
"Shelby and Fran have been massively helpful defending a group on a coach trip against a charge of breaching coronavirus requirements from the Metropolitan Police. Both have been courteous, helpful, and supportive in gaining a positive outcome for us all. We would not hesitate in contacting Hodge Jones & Allen again should the need arise, many thanks to all involved."
"Shelby was helpful, informative and supportive during my case and we ended with a positive outcome."
"Excellent firm, they dealt with my case efficiently and professionally. I would strongly recommend anyone to use them."
"A group of us were assisted in a human rights matter by paralegal Shelby Keppel and solicitor Francesca Cociani. Shelby efficiently arranged legal aid for those of us entitled to it. Francesca represented us in the Magistrates Court where the Metropolitan Police were attempting to prosecute us under coronavirus regulations for being outside our homes to attend a protest on 28 November 2020. The CPS eventually dropped the matter due to 'lack of evidence'."
Shelby accompanied my son who has special educational needs to the Police station for interview. She was absolutely incredible – made it clear she had his rights at the forefront and I could not recommend her or Hodge Jones & Allen more.
Career
Senior Paralegal- SMQ Legal Services, Oxford- April 2019-April 2022
Education
University of Essex, Diploma of higher education in criminology and criminal justice- June 2022
University of Cardiff, police station representative- March 2020
Chartered institute of legal executives, CILEX Paralegal- June 2021
SRA, degree equivalence- March 2022