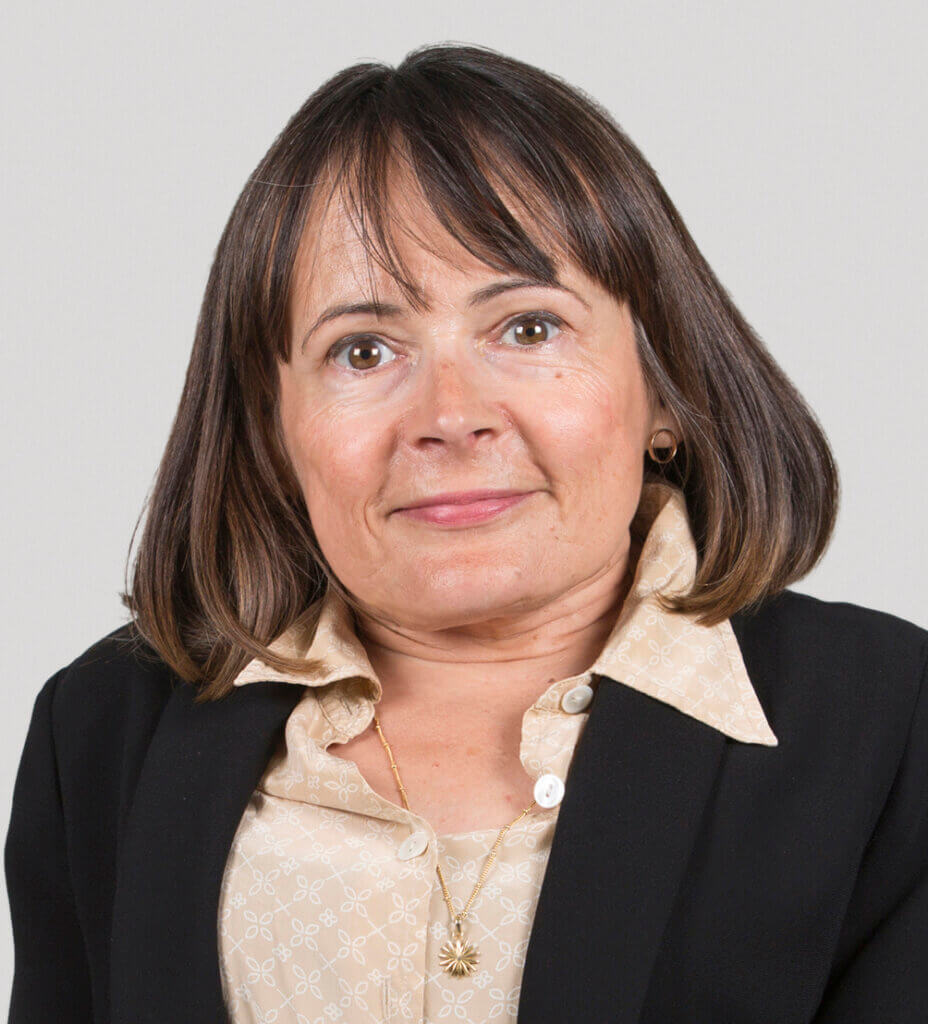 About Jocelyn Cockburn
Jocelyn is a partner in the Civil Liberties & Human Rights team and has a wealth of experience representing bereaved families at inquests and in claims and other legal challenges against the state. Many of her cases arise under article 2 of the Human Rights Act, which relates to the 'right to life' and whether the State has failed to protect individuals.
She is currently involved in a ground breaking case which will examine the government's actions in relation to unlawful levels of air pollution in urban areas. In 2019 she was successful in arguing that there should be a second inquest into the death of Ella Kissi-Debrah, a nine-year-old child who died of an asthma attack in 2013. The inquest should examine whether air pollution contributed to her death.
The inquest will also consider whether government bodies failed to protect Ella, who lived by the busy South Circular Road, from the risk of air pollution of which they were aware.
Jocelyn has conducted an array of difficult and often high profile cases, for example acting for Neville Lawrence in relation to the Undercover Police Inquiry and other ongoing investigations.
She is concerned about increasing deaths in police custody and in prison and has supported families through the very difficult inquest and claim processes.
She has represented families of UK soldiers killed in Iraq and Afghanistan in a challenge to the Ministry of Defence's use of poorly armoured 'Snatch Land Rovers'. She argued that Snatch could not withstand the roadside bombs in use by Insurgents and the MoD was aware of this. This ruling by the Supreme Court established for the first time that the European Convention on Human Rights applies to soldiers on the battlefield and that the MoD potentially breached the human rights of UK soldiers.
Awards & Recognitions
Highly Commended for the Human Rights Lawyer of the Year 2019; The Law Society Excellence Awards
Honorary Doctorate of Laws – awarded by University of Kent – July 2017
Featured in a photography exhibition at the Supreme Court which commemorated the 800th anniversary of the Magna Carta
Highly Commended at the Law Society Excellence Awards 2013 under the category: Legal Personality of the Year 2013 and wa isted in the Hot List 100
The Lawyer Awards- Partner of the Year Award 2012
Eclipse Personal Injury Case of the Year 2010
Shortlisted for the Legal Aid Lawyer of the Year awards and the Liberty Human Rights Lawyer of the Year.
Client Comments
"Jocelyn's compassion towards us at a time when many other people were dismissive made me and my family feel that someone understood and was willing to fight for us." (Client)
"Great service will highly recommend your services." (Client)
"Jocelyn's compassion towards us at a time when many other people were dismissive made me and my family feel that someone understood and was willing to fight for us."
"Jocelyn's compassion towards us at a time when many other people were dismissive made me and my family feel that someone understood and was willing to fight for us."
Professional Comments
Barristers Comments
"She is someone who refuses to bow down or to be intimidated by agents of the state. She is a modern day David who steps up to take on Goliath." (Counsel)
"Jocelyn works tirelessly for her clients who have suffered great injustice at the hands of the state." (Counsel)
"This case could not have been run without Jocelyn's determination to see it through" (Counsel)
Independent Legal Directories
"She is a leading solicitor with meticulous preparation and a brilliant track record for bringing important public interest cases to the fore."
"She shows meticulous preparation and a brilliant record of dealing with important public interest cases."
– Chambers UK, 2023
"Jocelyn has a brilliant record in bringing public interest cases."
"She is always meticulous in her preparation." – Chambers UK, 2023
"Jocelyn Cockburn is a leading solicitor in public and police law, who has a brilliant record in bringing important public interest cases, who has meticulous preparation."
"Jocelyn Cockburn is a leading solicitor in public and police law, who has a brilliant record in bringing important public interest cases, and who has meticulous preparation."
Legal 500, 2023
"Jocelyn Cockburn is a real trailblazer." "She is the leader who sees really interesting points of law to take." "Jocelyn continues to do interesting and innovative stuff." "She thinks outside the box and sees the whole picture." "She has meticulous preparation and a brilliant record in bringing important public interest cases." Chambers UK, 2022
"Jocelyn Cockburn is a leading solicitor in public and police law, who has a brilliant record in bringing important public interest cases, with meticulous preparation and excellent oversight." Legal 500, 2022
Jocelyn was described as "phenomenal at miscarriage of justice cases." "She is extremely effective." "Jocelyn Cockburn is a leading solicitor in public and police law, who has a brilliant record in bringing important public interest cases, meticulous preparation and impressive strategic ability."
Chambers UK,  2021
'Jocelyn Cockburn is a top tier solicitor, at the forefront of human rights law. She has been pivotal in several key cases. Her attention to detail is amazing.'
Legal 500, 2021
Jocelyn Cockburn is "a highly experienced human rights lawyer with a brilliant understanding of strategic litigation. She is a real authority in her field."
Chambers UK, 2019
The "fantastic" Jocelyn Cockburn is "right up there with the best lawyers in the country. What is impressive about her is that she is always on top of every detail of the case."
Chambers UK, 2018
"Will turn over every stone to get an answer for her client… Jocelyn Cockburn is hugely diligent and extremely thorough in her investigation of a case. She is very imaginative and uses the law in new ways which others do not spot."
Chambers UK, 2017
Membership & Appointments
The Police Action Lawyers Group
The Inquest Lawyers Group
Patron of the British Scoliosis Research Foundation
'Jocelyn Cockburn is a top tier solicitor, at the forefront of human rights law. She has been pivotal in several key cases. Her attention to detail is amazing.' Legal 500, 2021
Career & Education
Career
Doctor of Laws (Honorary) – University of Kent – July 2017
Partner, Hodge Jones & Allen, 2007 to date
Joined Hodge Jones & Allen, 2004
Admitted to the Roll, January 1997
Trainee Solicitor, Druces & Attlee, 1994-1996
Education
Northumbria University Law School 1992 – 1994
Newcastle University 1989 – 1992 (BA Hons)