Teenage Bell Ringer Broke Both His Ankles After He Was Thrown 20ft in the Air
A teenage bell ringer thought he was going to die when he was pulled 20ft in the air during a practise at a 1,000 year-old church
Steven Tomsett, now 18, fell to the ground and broke his ankles when a wooden stay – which keeps the bell in an upright position – broke, sending the rope and him catapulting towards the ceiling.
Steven, who was a trainee bell ringer, was left with no choice but to let go and drop up to 20ft or be further thrown into the air.
He was left writhing in agony for over an hour as he had to be winched to safety by firefighters from the tower of St Helen's Church, in Abingdon, Oxfordshire.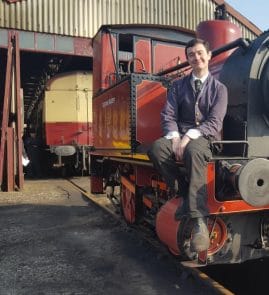 Steven, who works as a trainee engineer, also damaged ligaments in his right leg and injured his lower back.
Steven, from Wantage in Oxfordshire, said: "I was pulled quickly up into the air and just remember looking down and seeing everybody's faces looking up at me as I went further up. It was terrifying and was one of those moments when you think you are going to die. I thought is this really happening to me?
"At about 20ft up I let go and came crashing down and then heard somebody shouting for me to let go.
"The pain I felt was just indescribable. I was in absolute agony. It's fair to say I was using language that shouldn't probably be used in church.
"Then the firefighters said they couldn't get the stretcher down the stairs of the tower so I had to be winched down 40ft to the floor."
Steven is now taking legal action against the church for personal injury because the incident has left him in constant pain. He claims that he was also left unsupervised as his teacher was on the phone when the incident happened.
He said: "I had to leave my job as a swimming instructor as I simply couldn't stand up for very long. Now I struggle to work as a trainee engineer but battle through the pain on a daily basis as it's my passion. I also struggle to carry out my voluntary work on steam engines as standing hurts too much.
"I'm taking action against the church as this whole thing was avoidable if the bells had been maintained properly. I'm the only one who has suffered. I lost my job, I'm in constant pain and now the church has said what happened is not their fault. It doesn't seem right."
Hina Modha, Partner at Hodge Jones & Allen specialising in personal injury, said: "Steven suffered terrible injuries and continues to struggle daily with the pain he endures. This all came from a fairly innocuous hobby that appeared safe and harmless. It is essential that regular inspection and maintenance is carried out on all buildings to ensure incidents like this do not happen again."