Senior Family Lawyer joins Hodge Jones & Allen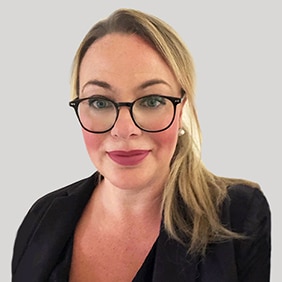 Hodge Jones & Allen takes pleasure in announcing the appointment of Sarah Harding, an experienced family lawyer who joins the London-based firm as a Partner.
Sarah brings with her 14 years of experience in handling with cases from the High Court to the Magistrates Court. Sarah has significant experience in all aspects of family law with a particular emphasis on financial claims arising from divorce and separation, cohabitation disputes and financial claims for children of unmarried parents. Sarah also deals with cases involving the arrangements for care of children where those cannot be agreed. These cases can often include complex issues or allegations and Sarah's priority is ensuring that cases are resolved, wherever possible, enabling parents to retain an effective co-parenting relationship for the benefit of their children.
Sarah represents a range of clients including business owners, doctors, engineers, teachers and other professionals. She is known for her firm but sensitive approach.
Sarah trained at a top-tier Legal 500 firm in her native North-East, and has since worked for a top-tier Legal 500 firm based in London and the South West.
Sarah is the Chair of the London CILEx Group, a network of London lawyers at all stages of their career. She was one of only four lawyers in the country to be shortlisted for Legal Executive of the Year in the Jordan's Family Law Awards in 2013.
Sarah is passionate about developing and mentoring junior lawyers and regularly gives talks to colleges and universities about careers in law. In April 2019, she was invited to give a talk to students at the Bloomsbury Institute alongside Lord Neuberger and in February 2019, she attended a panel Q&A alongside a retired High Court Judge and a law professor at Roehampton Law School.
Sarah commented: "I am very excited to have been given the opportunity to work alongside the talented lawyers within the family team at Hodge Jones & Allen. The team have a tremendous reputation and their approach to family law closely mirrors my own. Together, we look forward to helping and supporting our clients through these challenging times and beyond".
Jacqueline Major, Head of Family Law at HJA commented: "We are delighted and excited to welcome Sarah to our team of specialist family lawyers. Sarah's expertise in all areas of financial provision will complement our expanding team. Amidst the difficulties and challenges of COVID-19, Sarah will be an asset to the team to ensure our client's needs and expectations are met."