Hodge Jones & Allen launch family mediation service
Award winning London solicitors' Hodge Jones & Allen (HJA) has launched a family mediation service.
The non-legal service is aimed at separating couples who wish to resolve issues without going to court or having extensive solicitors' correspondence. The service covers all issues on separation, including financial and children matters, and cases with an international dimension.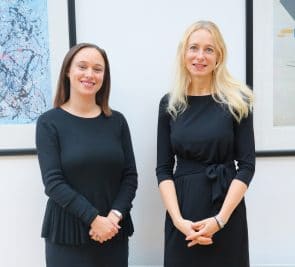 The mediation team includes Jacqueline Major, the head of the family department, and family law partner, Vanessa Friend. Jacqueline is recognised in the Legal 500 2020 for her legal practice and now brings her skills to mediation after qualifying earlier this year. Vanessa is an established mediator, who is listed in the Legal 500 2019 for her mediation practice, which is "well regarded". She is also a trustee for the West London Centre for Counselling and understands the benefits of additional therapeutic support for clients.
Both Jacqueline and Vanessa are Resolution trained and registered with the Family Mediation Council.
Jacqueline comments:
"Increasingly clients of all types wish to explore mediation with a view to reaching an agreed outcome. Mediation is both less stressful and less expensive than court proceedings or using lawyers to negotiate."
"As solicitors with over 30 years' combined practice, we are able to offer clients our mediation skills combined with legal knowledge. We draw upon our experience of complex and high value financial cases and children matters to help clients reach workable solutions within mediation."
The HJA team advises on a consultancy basis, which typically equates to five or six sessions, but will vary depending on the situation, where the HJA mediator will meet with the couple face-to-face to discuss the issues and explore the options.