Lawyer Becomes One of The Youngest in UK to Head up Employment Department
A 34-year-old solicitor is to become one of the youngest lawyers in the country to head up the employment department of a major law firm.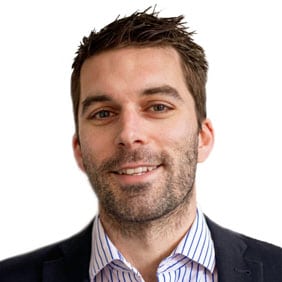 Joseph Nicholls, who has practised in employment law for eight years, continued his rapid rise by being appointed as Head of Employment at London firm Hodge Jones & Allen.
Father-of-one Joe, who lives in Worle, North Somerset, said he is proud to get the role at a firm which has helped get access to justice for people for 41 years.
The firm represented Neville Lawrence, the father of murdered teenager Stephen, victims of the Kings Cross fire and families of soldiers killed in poorly armoured Snatch Land Rovers in Iraq. The firm currently represents victims of the Grenfell fire and the Hillsborough disaster.
Joseph said: "It is an immense honor to be appointed as Head of Employment at a firm that has done so much to get justice for so many.
"To help people to understand, protect and enforce their employment rights is what being an employment lawyer is all about and I find it extremely rewarding every day. I've always taken great pleasure from helping people when they need it most and to advise businesses on their obligations and strategic approach to employment issues, often to help them to become a better and more responsible employer, is hugely fulfilling."
Joseph joined Hodge Jones & Allen in August last year having previously been a senior associate at DAS Law.