Stansted 15 Summonsed to Court on Further Protest Charges
A group of 15 activists who were convicted under counter terrorism legislation for stopping a deportation flight have been summonsed back to court over the same incident.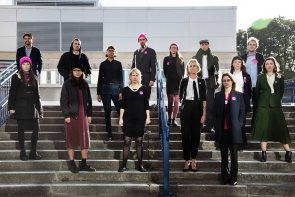 The activists, known as the Stansted 15, cut through the airport's perimeter fence and locked themselves together around a Boeing 767 jet chartered by the Home Office to transport people from UK detention centres for repatriation to Africa.
They were all found guilty of an aviation security offence – brought in after the Lockerbie bombing – and sentenced at Chelmsford Crown Court to community orders and suspended jail terms.
All 15 have now been summonsed to Colchester Magistrates court on April 15 on a charge of aggravated trespass over the same incident.
Raj Chada, Partner at Hodge Jones & Allen, who represents all of the Stansted 15, said: "In all my years of practising I have never known the CPS to be so vindictive, malicious and hell-bent on persecuting a group of defendants. This prosecution is wrong on so many levels and is impossible for our clients to understand.
"They have already been prosecuted for this offence but now face a potential trial again. This is little more than mental torture and is unacceptable. How can this be in the public interest to waste tax-payers money on further prosecutions when they have already been, in our view wrongly, convicted? I have called on the CPS to do drop this matter immediately in the interests of justice."
The Stansted 15 said in a statement: "This latest threat of prosecution is cruel and vindictive. After spending well over half a million pounds on prosecuting and convicting us of a piece of draconian terror-related legislation, to spend more money on trying us for yet another offence isn't just wasting money, it's playing cold-hearted games with our lives.
"This malicious prosecution is a window in on the kind of psychological punishment people seeking asylum in this country face from the Home Office every single day. Our current immigration system is vicious – that's why we will not stop standing together to challenge it."
The Stansted 15 were all convicted of the intentional disruption of services at an aerodrome, contrary to section 1 (2) (b) of the Aviation and Maritime Security Act 1990.
The defendants, aged between 27 and 44, are appealing against their conviction over the 2017 incident.
They are: Helen Brewer, 29; Lyndsay Burtonshaw, 28; Nathan Clack, 30; Laura Clayson, 28; Melanie Evans, 35; Joseph McGahan, 35; Benjamin Smoke, 27; Jyotsna Ram, 33; Nicholas Sigsworth, 29; Melanie Strickland, 35; Alistair Tamlit, 30; Edward Thacker, 29; Emma Hughes, 38; May McKeith, 33 and 44-year-old Ruth Potts.
Thacker, Strickland and Tamlit were sentenced at Chelmsford Crown Court to nine months in prison suspended for 18 months.
The 12 other defendants were given 12-month community orders.