Foster Carers of Parsons Green Bomber Sue Council That Placed Him in Their Home
The foster carers of the Parsons Green Tube bomber are taking legal action against Surrey County Council after they failed to tell them he had been 'trained to kill by Isis'.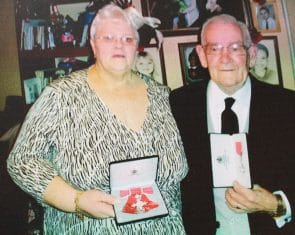 Penny and Ron Jones, who had fostered 269 children in 47 years, allowed Ahmed Hassan into their home after being told by fostering bosses that he had been captured by Isis but had escaped.
But the couple, who were awarded MBE's for their work with children, claim they were not told that Hassan had admitted that he had been 'trained to kill by Isis' – as if they had been told they would never have taken him in.
Hassan went on to build a bomb on the couple's kitchen table that was packed with 2.2kg of screwdrivers, knives, nuts and bolts. The bomb partially exploded on a London Underground train on 15 September 2017, injuring 50 people.
The couple had their house raided by armed police, and were told that the volatile bomb their foster child was building could have exploded at any time. They say they have been 'betrayed' and 'hung out to dry' by Surrey County Council, as they have not been asked to foster any more children since Hassan's arrest.
Penny, 72, said: "I feel like we have given up over 40 years of our lives to Surrey Council to foster kids and they have turned around and betrayed us. We have been scapegoated and hung out to dry for somebody else's mistakes. We want to make sure that no other foster carers are ever treated like we have been."
Penny and Ron have instructed specialist civil rights solicitors from law firm Hodge Jones & Allen to fight their case, claiming that the council was negligent in not telling the couple the full story about Hassan's Isis past and that they breached their right to family life as protected under the Human Rights Act.
Penny and Ron agreed to take Hassan in May 2016 after they were told that he had fled from Isis and had come to the UK through the 'Jungle' camp in Calais.
Penny said: "They told me that he had tried to kill himself and would only be released if he was fostered into a stable home so we took him in. On the surface he was a lovely boy. He wouldn't let Ron mow the lawn and he would always carry the shopping in from the car. So when it came out he was building a bomb in our home it was a real shock.
"Ron and I had been out for a meal, came home and went to bed so hadn't seen the news. The next day I went to the hairdressers and heard nothing. Then a friend of mine who taught Ahmed called and asked if I'd seen the news and if I thought it was him. I thought he was staying with one of my other boys but when I called he said he hadn't been to college and he hadn't seen him so I registered him as a missing person.
"We were watching a game of darts on the telly when suddenly we had a phone call saying 'this is the police, you are surrounded by armed police. Put everything down and leave the house now'. I looked up and there was a police officer pointing a gun through the window. When I asked if it was to do with Ahmed an officer said 'yes he's the bomber'.
The couple had to leave their home for four weeks and had to have the drain pipes replaced as Hassan had put some of the explosives down the sink.
Ron said: "We were told that the amount of explosives he had was enough to blow up this entire block of six houses. It's terrifying. The officers said that the stuff he was using was TNT which is apparently really volatile and could have gone off at any point, and then he even put it down the sink."
Penny added: "The police even took my 1950's formica table away and wouldn't let me have it back. They said that when he was building the bomb bits of the explosives got into the cracks and if I had put a hot pan on it it would have gone bang.
"When Ahmed's trial was going on I was asked if I knew if he had said he was trained to kill by Isis and I said no, we would never have taken him if we'd known. Caring for kids was my life and now this has been taken away from us."
Jocelyn Cockburn, a specialist civil liberties solicitor from Hodge Jones & Allen, who represents Penny and Ron, said: "Surrey County Council owed Penny and Ron a duty to disclose key information about the danger Ahmed posed, and to ensure any information given was accurate, before asking them to invite him into their home. Instead he was presented merely as a troubled young person. This is a clear failing by the Council and gives rise to claims in negligence and under the Human Rights Act 1998.
"Had the appropriate disclosure been made, Penny and Ron would not have agreed to foster Ahmed and accordingly not have suffered the distress and other difficulties they have endured. Their lives and those of their family and immediate neighbours were put at risk while he constructed a bomb on their kitchen table, yet they feel like it is they who have been punished. The council has agreed to meet with them to discuss their allegations and I hope that the council will do the right thing as regards these clients so they can move on with their lives."
Sarah Anderson, Chair of Foster Care Branch of the IWGB Union, said: "Penny and Ron have been dedicated to fostering for the past 40 years, taking in the most vulnerable children in the country. Surrey Council withheld vital information about Hassan and what happened after he came into their home has destroyed their lives. Fostering was their lives and they weren't ready to stop, but they have not been given any placements since. This mistreatment of foster carers has to stop."
Penny and Ron are raising money for a legal fighting fund to help pay for their legal action. Donations can be made at https://www.crowdjustice.com/case/justice4pennyandron.