"You just don't ever think it's going to happen to you" – man fighting cancer due to asbestos exposure at Ford Motor Company sends stark warning to factory workers
"Get yourself checked and seek advice before it's too late", warns Stephen Goodwright
A man who worked for the Ford Motor Company for 10 years is reaching out to those who were also employed by the company following his cancer diagnosis and court battle.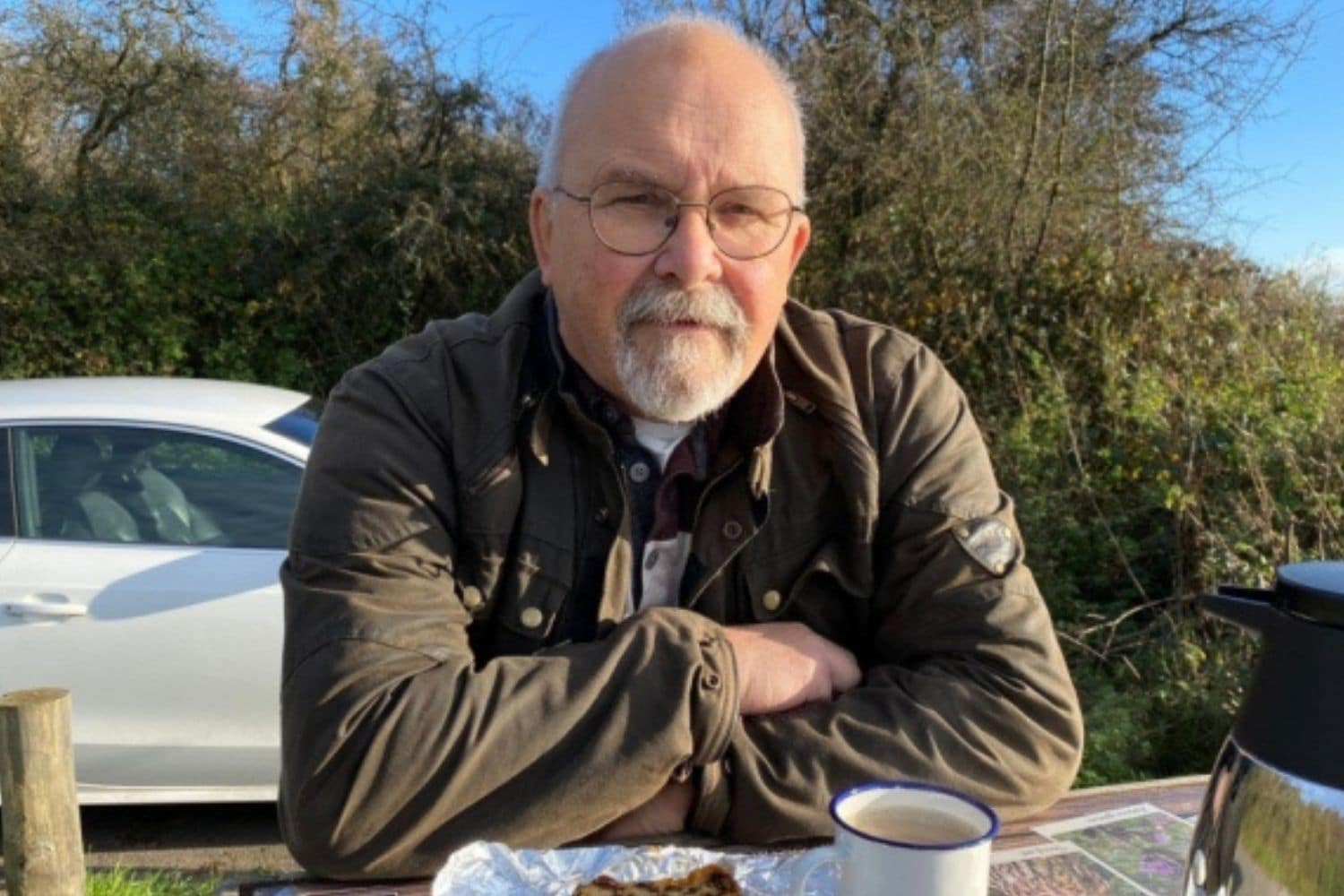 Stephen Goodwright, 67 from Kent, worked for Ford's plant in Dagenham, Essex, between 1975 and 1985. Stephen was a maintenance fitter in the Thames Foundry, where he was exposed to asbestos dust while replacing large asbestos gaskets which would break up when removed.
As one of thousands of employees working around the clock, Stephen was also exposed to asbestos dust as a result of the work being carried out around him, which regularly disturbed asbestos lagging on pipework around the foundry.
More than 30 years later, Stephen's symptoms began to show in February 2019, when he started to suffer from shortness of breath. Two months later, he received the diagnosis of mesothelioma, a cancer caused by inhaled asbestos fibres which forms in the lining of the lungs, abdomen or heart.
Due to the long latency period between exposure and onset of these illnesses, asbestos remains a threat to many workers, particularly those who have worked in the industrial sector.
Shortly after receiving his diagnosis, Stephen had contact with his local asbestos support charity – the London Asbestos Support Awareness Group. The support worker assisted Stephen with benefits paperwork and advised him of the option to pursue a compensation claim. Hodge Jones & Allen (HJA), which has its own team of specialist lawyers who deal exclusively with asbestos and mesothelioma claims, ensuring that they are handled with the utmost skill and care, were instructed by Stephen to deal with his legal case.
Led by partner Lorna Webster, HJA put forward a case for compensation. Lorna's knowledge of Ford's Thames Foundry plant, as well as its Tractor Plant in Basildon, provided Stephen with access to essential witnesses to support Stephen's own evidence.
The comprehensive evidence put forward by HJA led Ford to admit legal blame and resulted in a settlement for Stephen, which includes an agreement from Ford's insurers that, should Stephen's treating doctors recommend private treatment in the future, they will meet the cost – a relief for Stephen and his family at a time which, due to the global COVID-19 pandemic and the added pressure on the NHS, has changed access to healthcare treatment.
Stephen said: "I always knew I'd had some exposure to asbestos during my time at Ford, but you never think it's going to happen to you. I was truly shocked and horrified by the extent of that exposure when people who I worked alongside provided witness evidence about their own exposure to the asbestos dust.
"Before my diagnosis, I'd barely even heard of mesothelioma, and yet thousands of people across the UK are living with this cancer, many undiagnosed. I'm urging anyone who worked for Ford, as well as others who worked in similar environments, to consult a doctor if they have symptoms such as unexplained breathlessness. It doesn't even bear thinking about what might have happened if I didn't.
"I also urge anyone who is diagnosed with this terrible cancer to consult a specialist solicitor. HJA has been invaluable in my fight for justice, ensuing that my healthcare is funded, and that I am compensated. It's so important to have experienced lawyers who know the work, the processes and sources of asbestos exposure at large plants, such as Ford. Their ability to identify and obtain evidence from the witnesses in my case meant Ford had no choice but to admit legal blame.
"While none of this takes away the mesothelioma condition, it gives me the opportunity to both warn and support others who might be in a similar situation."
Lorna Webster, who has fought on behalf of many mesothelioma sufferers and their families, said: "Unfortunately, Stephen's case is not an isolated one – asbestos related illnesses are not a thing of the past. We are supporting Stephen's campaign to build awareness of this terrible disease. We'd encourage anyone who receives a diagnosis of an asbestos illness to seek legal guidance without delay. Our knowledge of working practices at big employers, such as Ford in Dagenham, means that we have the resources to fight for the justice asbestos sufferers deserve."
For further information, please contact:
Yellow Jersey PR:
Georgina Whittle
Georgina@yellowjerseypr.com
T: 0808 239 4011 | 0808 239 5975
Sarah Jehan
Sarahjehan@yellowjerseypr.com
T: 0808 239 2247 | 0808 239 5975
Alex Crean
Alex@yellowjerseypr.com
T: 0808 239 3996 | 0808 239 5975
Emma Becirovic
Emma@yellowjerseypr.com
T: 0808 239 8378 | 0808 239 5975