Hodge Jones & Allen expands asbestos team with North of England appointment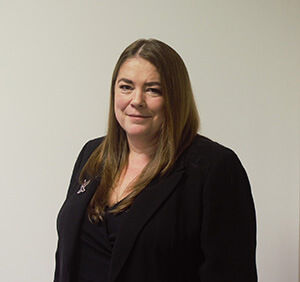 Law firm Hodge Jones & Allen has appointed Joanne Candlish, a highly experienced asbestos solicitor, to support its growing reach into the North of England.
An accredited Senior Litigator of the Association of Personal Injury Lawyers (APIL), Joanne has close to 30 years' experience, acting for asbestos victims and their families. Based in Liverpool, Joanne specialises in mesothelioma and other asbestos related lung disease claims. She also represents those who have suffered serious and complex injuries caused by road traffic and workplace accidents. She has taken the fight for victims to the highest courts in England.
Joanne's notable cases include representing one of the lead parties in the landmark Supreme Court case known as the "Employers' Liability Trigger Litigation". In this case the Court ruled that the relevant employers' liability insurance policy which should meet a mesothelioma claim was 'triggered' at the time of exposure to asbestos and not at the time of development of the disease, usually many decades later, by which time the business may have ceased to exist. This decision protected the right to compensation for thousands of mesothelioma victims and many more victims of asbestos and other long tail occupational diseases.
Prior to joining Hodge Jones & Allen, Joanne set up and managed an asbestos department from the ground up; running the firm's cases, as well as leading on training, marketing and business development.
In addition to her legal role, Joanne regularly participates in events and meetings with regional Trade Union officials and asbestos victim support groups.
Joanne said: "I am really pleased to be joining Hodge Jones & Allen. The last year and a half has been an extremely challenging year for victims of asbestos exposure. Not only have hospital waiting times increased exponentially but, by its very nature, the COVID-19 virus has exacerbated problems for those with breathing difficulties, and made it harder for people to prove that they have been victim of industrial disease. It is more important than ever to get the right advice to ensure that families are compensated because of the irresponsible and unforgivable negligence of employers and companies."
The UK has the world's highest incidence of mesothelioma with around 2,700 people, each year being diagnosed, often decades, after exposure to asbestos dust. Hodge Jones & Allen's team of specialist lawyers deal exclusively with asbestos and mesothelioma claims, ensuring that they are handled with the utmost skill and care. They have more than 90 combined years of experience working with sufferers and their families.
Isobel Lovett, partner and head of the Asbestos team at Hodge Jones & Allen, said: "We're delighted to have Joanne join us. Her appointment marks the ongoing expansion of the HJA asbestos team as we build on our successes over the past years, in supporting and representing clients across the country. Joanne is highly regarded within the legal profession as an expert in asbestos litigation, recognised for her empathy, dedication and determination to secure justice for her clients. She is an excellent fit for our team.
Part of the success of our team is working together with support groups and medical professionals to ensure that, in spite of the disruption to lives caused by the Covid-19 pandemic, asbestos victims and their families obtain justice, compensation and can access the latest treatments, wherever they live in the country."
For further information, please contact:
Yellow Jersey PR:
Alison Hicks
alison@yellowjerseypr.com
T: 0808 239 4011 | 0808 239 5975
Sarah Jehan
Sarahjehan@yellowjerseypr.com
T: 0808 239 2247 | 0808 239 5975
Alex Crean
Alex@yellowjerseypr.com
T: 0808 239 3996 | 0808 239 5975
Emma Becirovic
Emma@yellowjerseypr.com
T: 0808 239 8378 | 0808 239 5975