Former contractor exposed to asbestos wins settlement following mesothelioma diagnosis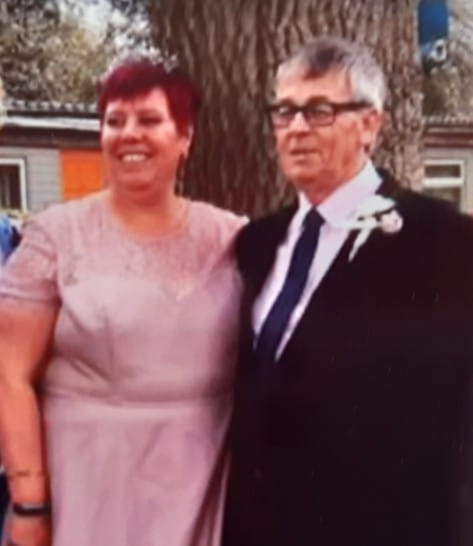 Mr Ronald Oiller, 69, of Romney Marsh, Kent, has been awarded compensation from his ex-employers, having been exposed to asbestos at Dungeness B Power Station in Kent during the mid-1970s.
Mr Oiller was exposed to asbestos whilst Dungeness B Power Station was being built. He worked on the site for about a year and was part of a team that broke down and removed reinforced walls where the plans had changed or pipework had to be installed. He worked in close proximity with laggers who were mixing up loose asbestos fibres with water to create a lagging that was used on pipes and he was walking through areas in which those laggers were creating clouds of asbestos dust.
By the 1960s, the dangers posed by asbestos were well known by employers, yet Mr Oiller was never provided with breathing protection to prevent him inhaling the hazardous dust whilst at work. He was diagnosed with mesothelioma in late 2018. This long time scale between exposure to asbestos and diagnosis of an asbestos related condition is typical of such cases.
Mr Oiller instructed Hodge Jones & Allen to help him obtain compensation from Balfour Beatty Group Limited. Thanks to the evidence gathered together by Mr Oiller's legal team, Balfour Beatty Group Limited admitted breach of duty and a failure to protect Mr Oiller whilst in their employment.
The case has been settled for compensation, plus a financial guarantee has been secured from the Defendants that they will pay the costs of any future private medical treatment for the terminal condition Mr Oiller suffers from. This includes a new form of treatment called immunotherapy which is currently not available for NHS patients, but which can be paid for privately, at great expense.
Ronald Oiller said: "This settlement is an extremely welcome step. Every day I worry about what the future will hold for me and how my family will cope. However, it is a huge relief knowing that when my oncologist recommends further treatment, that my legal team have already secured agreement from the Defendants that those costs will be covered. Hodge Jones & Allen have been essential throughout this whole ordeal, and their compassion and experience in these kinds of cases has ensured my success. I couldn't have done it without them"
"I'd also like to thank the London Asbestos Support Awareness Group (LASAG) for their emotional and practical support through this incredibly difficult time. I urge anyone in a similar position to contact them for support."
Lorna Webster, a Partner from Hodge Jones & Allen who represented Mr Oiller, said: "We are pleased the case was successful for Ronald. However, no amount of money is enough to recompense him for the fact that he has to experience a life-limiting disease because of a job he did for about a year, over 40 years ago. This outcome will, however, provide Ronald and his family with some financial stability and also reassurance that treatment for his disease can be readily accessed when his treating oncologist says the time is right."
Asbestos-related illnesses are not a thing of the past. Due to the long latency period between exposure and onset of symptoms from these illnesses, asbestos remains a threat to many workers, particularly those who have worked in the industrial sector and in power stations just like Ronald did, causing devastation to families up and down the country.
Lorna Webster added: "We have many people come to us, unsure if they have a claim because their exposure to asbestos occurred decades ago or the employers are no longer trading, but we'd encourage anyone who receives a diagnosis of any asbestos related disease to seek legal guidance – there is nothing to be lost in doing so. We ensure that all our cases are dealt with sensitivity, as we know just how difficult these situations can be."
For further information, please contact:
Yellow Jersey PR:
Sarah Jehan, Account Director
Sarah@yellowjerseypr.com
M: +44 (0)808 239 2247 | T: +44 (0)808 239 5975