Appeal for former cable layers of Westinghouse Brake & Signal Co
The widow of a retired cable layer is looking for old work friends of her husband who can give answers about the exposure to asbestos which caused his death.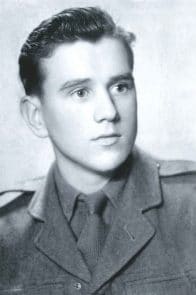 Mr Del Charles Maynard, known as "Fat" or "Charlie" to his colleagues, worked for Westinghouse Brake & Signal Company as a cable layer between 1959 and 1965 working on railway tracks around Kent. He developed mesothelioma, an asbestos lung cancer, in May 2017 and died in January 2018.
The Coroner investigating his death has left an open verdict as to the cause of his mesothelioma. The only known cause of mesothelioma is exposure to asbestos and his widow Muriel is hoping that his former colleagues can help with information.
In the past cable layers were often exposed to asbestos dust and fibre from the packing and insulation used with high voltage cables.
Mrs Maynard has instructed expert industrial disease lawyers, Hodge Jones & Allen, based in London, to investigate the way in which her husband was exposed to asbestos dust and to find out if more could have been done by his former employers to protect him from the lethal substance.
Andrew James, Asbestos & Mesothelioma Compensation Claim specialist at Hodge Jones and Allen solicitors, representing Mrs Maynard, said:
"Del Maynard died because his employers exposed him to asbestos at work and failed to protect him from the deadly dust. Clearly, this should not have happened. The dangers of asbestos were well known by the time of his employment"
Mrs Maynard has asked if anyone has information that may help, would they please contact Andrew James at Hodge Jones & Allen on 020 7874 8458 or email ajames@hja.net.