Maggie Rae: 1949 – 2023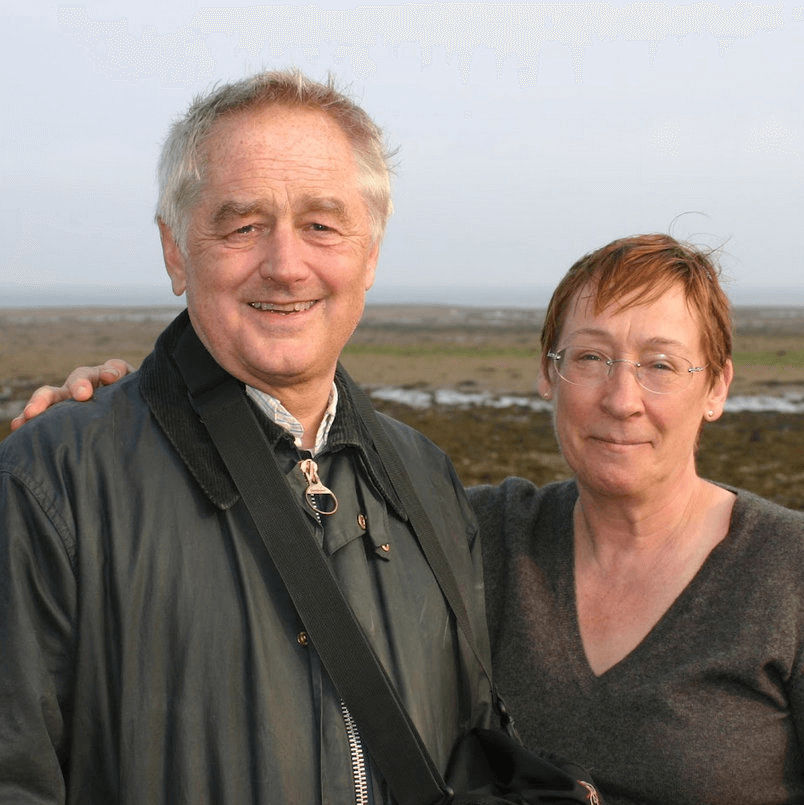 It was with great sadness that I learned last week of the death of former HJA family law partner Maggie Rae whilst on a cruise to Antarctica and only a few weeks after the death of her husband Alan Howarth. Maggie joined HJA in 1979 and remained a partner until 1991 she played the vital role of introducing me to Henry Hodge in 1976 when I was planning on setting up a law firm with Peter Jones. Without Maggie there would have been no HJA.
I met Maggie in 1975 in my second year of articles at Offenbach & Co of Bond St. She was at the bar, a member of 6 Bowden St Chambers, the first set to operate outside the Inns of Court.  We worked together on a wardship case involving a dispute about a child between grandparents, mother, father and a local authority.  The case was traumatic and Maggie handled it superbly.
In 1976, knowing that  Peter Jones and I were  thinking of setting up a law firm, Maggie said that I should speak to Henry Hodge (then a solicitor at CPAG) . Henry was a close friend of Maggie's and she knew he had the same idea.
Shortly after this Henry rang me up at the Offenbach office. We agreed to meet at the Freemasons Arms , Covent Garden and the concept of HJA was settled over a couple of pints.
We spent the next 6 months finding premises and a bank manager while I studied for my part 2 Law Society exams at the College of Law, Lancaster Gate. The firm opened its doors in September 1977 on Camden High Street.
Maggie was now   determined to join us in the new venture. First she had to leave the bar and take some extra exams to become a solicitor. She achieved this quickly and in 1979 joined the firm, becoming partner soon after.
Maggie was a family law specialist from the start, handling care and wardship cases and matrimonial finance. We created a family law team around her. She also became staff partner as the firm grew in size. Maggie played a full role in the development of the firm. She loved the office parties and summer outings.
Maggie had a wide circle of friends and introduced many of them to Henry and me. They included barristers Tony Blair, Cherie Booth and Charlie Falconer who all handled cases for us in the early years.
After 12 years, Maggie left HJA   and joined the law firm Mishcons. One of her first cases there was acting for Princess Diana in her divorce from Prince Charles. Diana was a regular visitor to Maggie's home next to Victoria Park, Hackney.
Later Maggie worked at Covent Garden firm Clintons and at the time of her death was a consultant at Newton Kearns still handling family financial cases.
Maggie married Alan Howarth, secretary to the Parliamentary Labour Party who later became Lord Howarth with a seat in the House of Lords. Maggie was a committed and active member of the Labour Party so they had a lot in common.
Maggie and Alan lived life to the full with a busy work and social life which left time for travel, and walks in Scotland and the Pyrenees. Maggie is survived by her three sisters.
We were very fortunate that Maggie played such an enthusiastic role in the early years of HJA, helping to put our family work and the firm on the map. She was a passionate and skilful lawyer, devoted to her clients with a great zest for life. She excelled at bringing together her friends who then became our friends.
For many years Maggie was board member and chair of Refuge, a charity to support those suffering from Domestic Violence.  The chair of Refuge Hetti Barkworth-Nanton said last week: "Maggie was a fierce advocate for women and families tragically impacted by domestic abuse. Maggie gave her own time and passion to Refuge."
From their early days at the bar, Maggie maintained a close friendship with Tony and Cherie Blair. Tony said in a tribute "Maggie and Alan have been an important part of our life for many decades. Maggie was an enormous character whose warmth and personality lit up any room she entered. She was loved and respected in equal measure and will be missed by all who ever knew her."
Cherie Blair said: "As a lawyer, Maggie's clients trusted her because of her knowledge and professionalism, because she had excellent judgement and because she was kind. Her friends loved her because she brought such joy into all of our lives. It is really hard to process the fact that in a matter of weeks both of them have gone like this."