Rafael Singer Passes STEP Exams To Become Qualified Member Of Global Organisation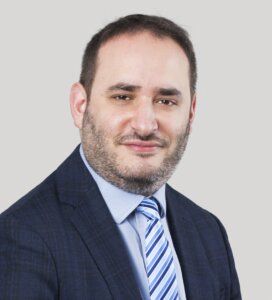 Rafael is a Senior Associate in our Wills & Probate Team and has successfully passed all his exams for his STEP Diploma – the benchmark qualification for trusts and estates and one with global recognition. STEP is the membership body for over 20,000 lawyers, accountants, trustees and other practitioners around the world and gaining its qualifications demonstrates specialist knowledge and a dedication to the highest possible professional standards.
Commenting on the achievement, Rafael said "I studied to pass four separate and difficult exams on the Administration of Estates, the Administration of Trusts, Trust and Estate Accounting and Taxation of Trusts and Estates to gain my Diploma. I am delighted to have gained full STEP membership and look forward to taking an active part in the organisation"
Rafael's specialist work centres on will drafting, lasting powers of attorney and probate. His clients' often have complex estate matter and draw on his expertise to deal with such matters as inheritance tax planning and protection of family wealth.
STEP's mission is to inspire confidence in families planning their assets across generations by upholding professional standards, informing public policy, promoting education and connecting practitioners globally to share knowledge and best practice.