Tough Mudder Course Completed For Local Asbestos Victims Support Group
On Saturday, 10th September Trish Monks, paralegal in HJA's Asbestos Team completed a 15k Ultimate Assault Course with 30 Obstacles – all with great names including Funky Monkey and Electric Eel. The assault course is based in the grounds of Cholmondeley Castle in Malpas, Cheshire.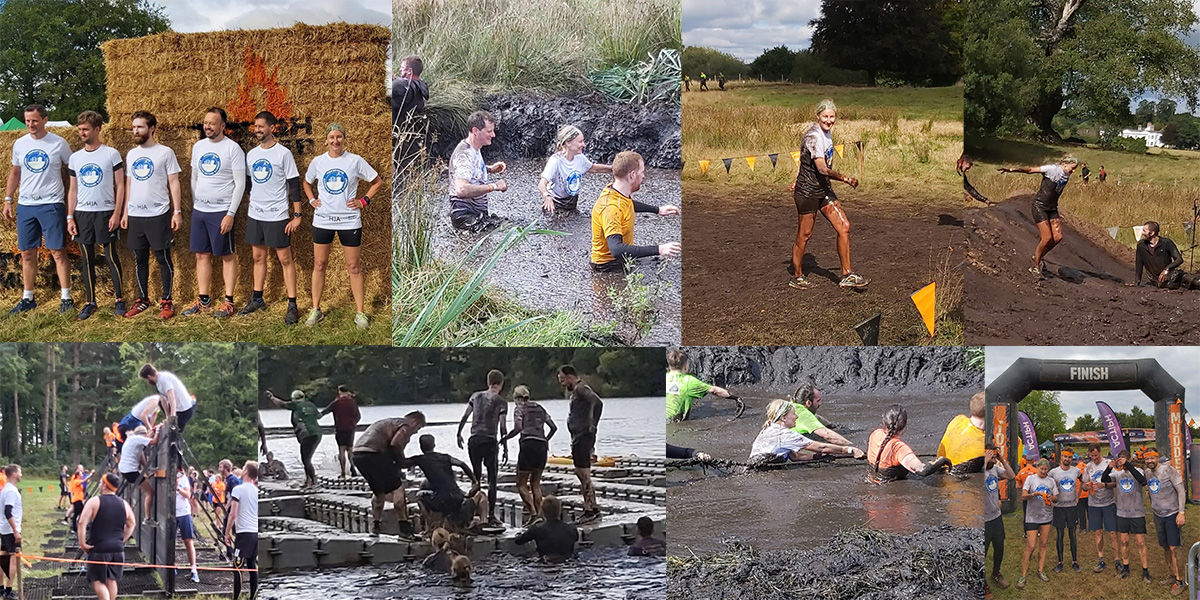 The completion of this tough course was in aid of the Merseyside Asbestos Victims Support Group (MAVSG) a great charity which offers a completely free and confidential service to victims of asbestos related diseases and their families on Merseyside and further afield.
Trish smashed her fundraising target of £250.00 and in the end raised £445.00.
After completing the course Trish commented "I am delighted to have raised £445 for MAVSG. Together with my team members from Leigh Day and Kings Bench Walk we had a great day!"
Trish was supported (on the side lines) by her colleagues in HJA's Asbestos Team – Isobel Lovett, Joanne Candlish, Lorna Webster and Katherine Currie. Others too, from Hodge Jones & Allen and friends and family also sponsored Trish.
Donations can still be made by clicking on this link: https://www.peoplesfundraising.com/fundraising/HJA-toughmudder-run4MAVSG
The HJA Asbestos Team of leading industrial disease solicitors are based in London and Liverpool. Call our free Asbestos Helpline on 0808 239 3729 for a free confidential discussion.