Housing Team were delighted to complete the Windsor River Trial Half Marathon on 21 May 2017
Posted on 22nd May 2017

HJA's housing team were running in support of the charity Cardboard Citizens, which works alongside young people at risk of homelessness by using theatre to develop skills, self-confidence, and to dramatize the reality of youth homelessness.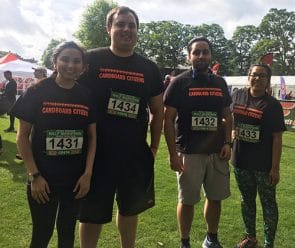 Running training began back in February and the Team's newest addition, Karisma Ramsaran, who this week joins the Team as a paralegal, commented on the run:
"This was the longest run that I have ever done and I went in terrified of not running within the time limit or injuring myself. However, 13.1 miles later I conquered the marathon and lived to tell the tale! It was worth the lunch time and evening practices that the team and I had been doing for the last 3 months, the aches and there was no greater feeling than crossing that finish line. During the run, I was spurred on through the pain (!) by knowing we had chosen a great charity to support and we need to finish for them. Cardboard Citizens do amazing work with and for those who are Homeless using Theatre and Arts as a way to engage and get their message across."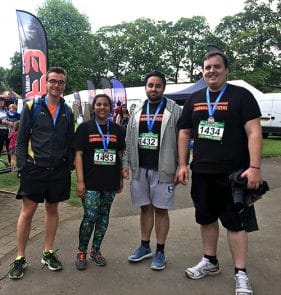 We are keen to partner further with Cardboard Citizens to support their unique role in helping them achieve their vision: to allow those who find themselves homeless to share their stories through drama and find lasting solutions to life's challenges.
Donations are still very welcome.
Our Social Housing Solicitors are backed by four decades of experience. Our legal practice and team of London Solicitors have a strong track record of achieving favourable client outcomes. For expert legal advice use our contact form or call us on 0808 231 6369 today.