Personal Injury Lawyer of the Month: Leticia Williams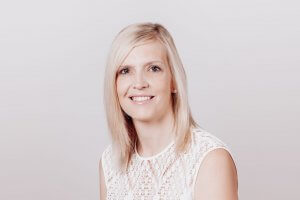 Leticia Williams is a Partner at Hodge Jones & Allen and is the head of our Personal Injury team. Leticia joined the team back in 2009 and specialises in complex cases, including those involving road traffic accidents and serious injuries such as burns. Consistently recognised as an expert in this area of law, Leticia was commended for her capability in complex road traffic accident cases in the most recent edition of independent legal directory, The Legal 500.
Which areas of the law do you specialise in?
I enjoy dealing with all areas of personal injury work, however I specialise in complex road traffic accident claims and employment matters including repetitive strain injury cases. I also have significant experience of claims involving burns and scarring.
What do you enjoy about your work? 
Helping clients navigate the worst of times by giving them the best advice is without doubt the most enjoyable part of this job. My clients receive clear advice and guidance they can fully understand which equips them to make the right decisions about their rehab needs and their future. I also love the process of reaching a settlement by picking up the phone and negotiating one on one with my opponent.
What has been the highlight of your career so far?
I have been incredibly fortunate in my career by taking every opportunity that comes along and giving it my best. I have settled many cases but the stand out one for me was helping a 90 year old client who was knocked over by a moped as the passenger attempted to steal his mobile phone whilst at a pedestrian crossing.
The client had gone from being a successful accountant, enjoying a full independent social life including winning golf tournaments  he helped organise to not being able to walk without a frame. He was one of the most tenacious clients I have ever worked with, but fearless in his resolve. Getting him the right help and support so he could enjoy an independent life again was fantastic.
What's your favourite thing about working at Hodge Jones & Allen?
I have been at HJA for almost 13 years and we provide an unwavering desire to provide access to justice for people to help them fight for what's right. What I like best about HJA is working with very talented people who are experts in their field. They have a genuine interest in their clients welfare and work hard to achieve the best results for them.  It is an extremely positive and friendly place to work.
I have also been afforded the opportunity to work closely with some brilliant charities such as Child Brain Injury Trust & Brake who provide invaluable support for injured people and their families.
Can you tell us about the most interesting case you've worked on recently?  
I am currently assisting a client who suffered a C5 spinal cord injury in a wakeboarding accident. The client's memory is slowly returning and he is making steady progress with his rehabilitation.  It is  particularly challenging given the sport is inherently dangerous. Navigating my way through various diagrams and considering obstacle construction has been particularly interesting.
Lastly, when you're not at work, what do you like to get up to?
I love good food and wine with family and friends. I have two adventurous children who keep me on my toes and enjoy the Peloton 80's rides twice a week.
I regularly visit my parents in Cornwall and have finally purchased a wetsuit in order to embark on surfing lessons in the near future.