Personal Injury Lawyer of the Month: Ken Brough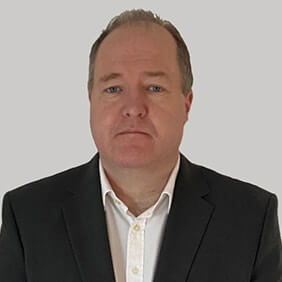 Ken Brough is a Partner in our Personal Injury team. He specialises in catastrophic and fatal injury claims, with 25 years' experience acting solely for injured people and their families. Widely acknowledge as an expert in this area of the law, Ken was recognised in the 2021 edition of The Legal 500 for being able to bring "invaluable" experience and "clear-headed analysis" to the most complex cases, whilst also having an empathetic and down-to-earth manner. As our Personal Injury Lawyer of The Month, Ken tells us more about him and his career.
Which areas of the law do you specialise in?
I specialise in catastrophic and serious injuries. The work is fairly evenly divided between brain injuries and complex trauma, such as spinal cord injuries, amputations and polytrauma. I also have significant experience of dealing with claims involving fatalities.
What do you enjoy about your work? 
Without question, making a difference to people's lives in a positive way, whether that be by making sure clients and their families benefit from the best early rehabilitation available or fighting tooth and nail for sufficient funds to enable to live fulfilled lives after severe injury. I also relish the mental and strategic challenges that complex cases bring.
What has been the highlight of your career so far?
There are so many to choose from but I think what stands out is a case for a severely brain-damaged young woman hit on a pedestrian crossing in which there were no witnesses and the accident reconstruction evidence was very much against us. I took the case to within 2 days of a Trial and managed to secure a settlement that meant her parents could finally fund sufficient care regime for her to return home. Her parents' were the toughest and most delightful clients I had ever worked with and to know that they could get their daughter back home was brilliant.
What's your favourite thing about working at Hodge Jones & Allen?
It's a really positive and optimistic place to work and there's a genuine desire to help individuals and fight for justice against large organisations. There's a palpable sense of putting clients first and my colleagues are all passionate experts in their field. The fact that caseloads are such that we have the time to give each client great individual service, rather than being one of hundreds, is a real plus. It's also great to be able to work with leading charities such as Brake and Sudden, who both provide crucial support for people at very challenging times.
Can you tell us about the most interesting case you've worked on recently?  
I find all of my cases interesting in one way or another but at the moment I am dealing with a challenging case for a remarkable young woman injured on a demolition site who suffered severe brain injury and multiple fractures to the face. She has no recollection of the accident and the case involves putting together the pieces to try to establish what happened whilst ensuring she has sufficient funds from the employer's insurer to facilitate her recovery. There are obstacles in every aspect of the claim but the enjoyment is overcoming them.
Lastly, when you're not at work, what do you like to get up to?
A lot of my time is spent playing football (badly) with my 2 sons and tennis (less badly) with the elder one. Music is a real passion as is crime fiction. I am also one of the dwindling breed of people who solve cryptic crosswords. I'm actually pretty good, even though I say so myself, even if it's ultimately a useless life skill…